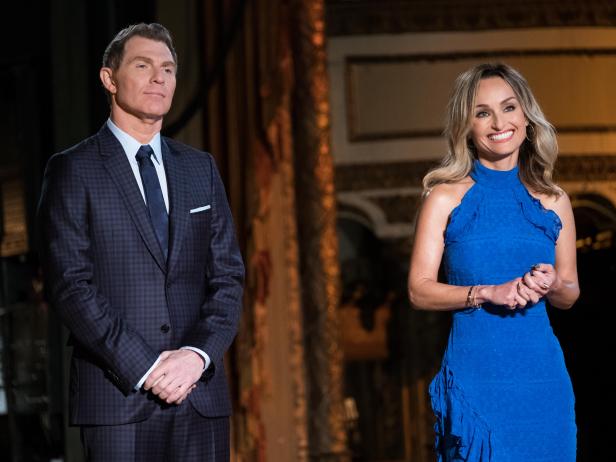 Start your weekend with Ree Drummond as she turns regular, everyday ingredients into delicious and indulgent dishes like Roasted Garlic and Four-Cheese Pull-Apart Bread. Then, the co-hosts on The Kitchen are cooking with the flavors of summer and sharing tips and tricks for hosting an outdoor party. On Sunday morning, Ina Garten is making weeknight dinners, and later, Ayesha Curry is celebrating her heritage with a Jamaican-inspired menu.
On Sunday evening, it's the final round of Comeback Kitchen and the competitors must pull out all the stops and impress Valerie Bertinelli and Tyler Florence with both their cooking and hosting skills when they each throw a dinner party. Then, it's the premiere of season 13 of Food Network Star where we'll meet the new competitors, the winner of Comeback Kitchen will be revealed, and guest judges Robert Irvine and Monte Carlo will help Bobby Flay and Giada De Laurentiis decide who will be the first competitor to go home.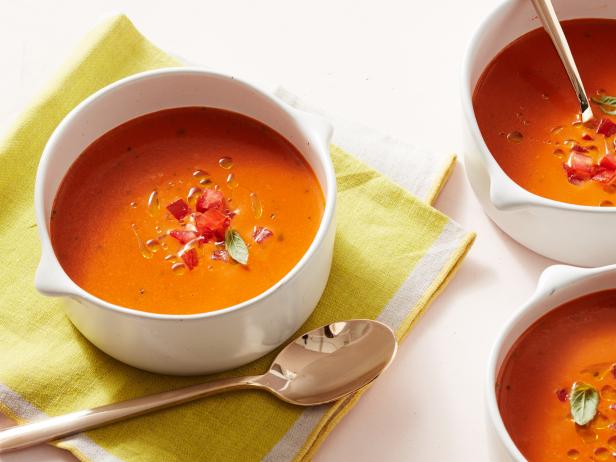 The Pioneer Woman: Elevate This – Saturday, June 3 at 10a|9c
Ree is elevating four mundane, store-bought ingredients. She's turning a ready-made angel food cake into a stunning Baked Alaska, then she's taking a package of cookie dough and conjuring up Fruit Tarts. Ree's changing up a round white loaf into Roasted Garlic and Four-Cheese Pull-Apart Bread, and finally some humble can of tomato soup becomes beyond-good Tomato Soup 2.0 (pictured).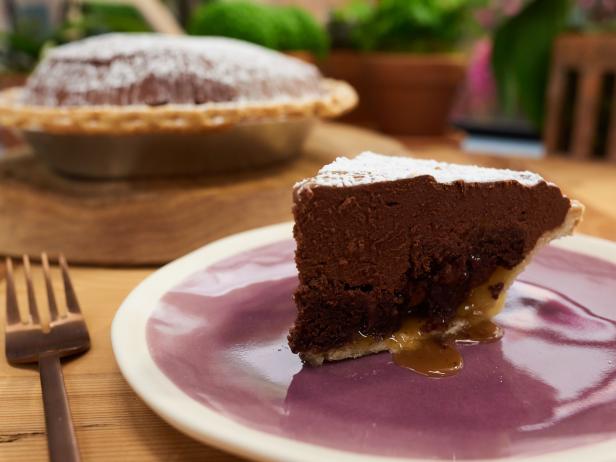 The Kitchen: Serve Up Some Summer – Saturday, June 3 at 11a|12c
The Kitchen welcomes the flavors of summer, starting with Katie Lee's Shrimp Fajitas and Marcela Valladolid's Cheesy Corn Skillet Dip. Head outside for the verdict on some of the worst BBQ habits, and learn new ways to keep an outdoor party cool using ice. Chef Ryan Scott stops by to make a Chocolate Brownie Pie (pictured), and Good Housekeeping's Jane Francisco serves up her version of a Moscow Mule.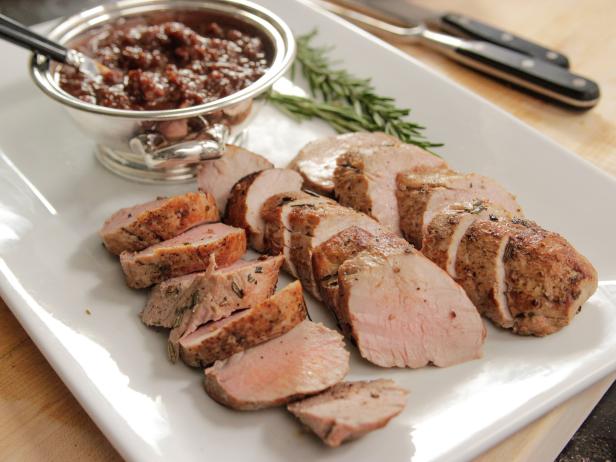 Barefoot Contessa: Cook Like a Pro: Weeknight Dinners – Sunday, June 4 at 11a|10c
Ina's got weeknight dinners covered, pro-style! There are Roasted Salmon Tacos with avocado salsa and a super quick slaw. Then Cider-Roasted Pork Tenderloins (pictured) with an incredible make-ahead marinade and served with Fig Chutney. Garlic & Herb Roasted Shrimp are a one-pan wonder, then chef April Bloomfield reveals her go-to, off-duty weeknight dinner: an Oven-Baked Three Cheese Sandwich. Finally, Ina makes five-minute Lemon Capellini.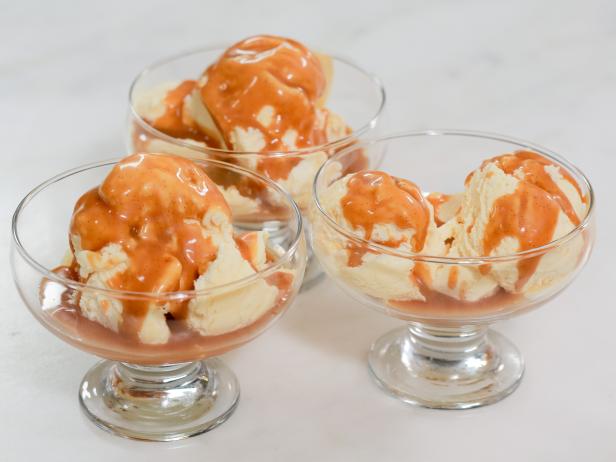 Ayesha's Home Kitchen: Family Favorites – Sunday, June 4 at 12:30|11:30c
Ayesha is celebrating her two favorite women, her mother and grandmother, by making her own version of favorite family recipes that are influenced by their Jamaican roots. She's making Escovitch Fish Sliders, Jerk Plantain Chips, and to top off the menu, a touch of island sweetness with her Passion Fruit Ice Cream with Rum-Vanilla Caramel Sauce (pictured) and an Island Ginger Hurricane rum cocktail.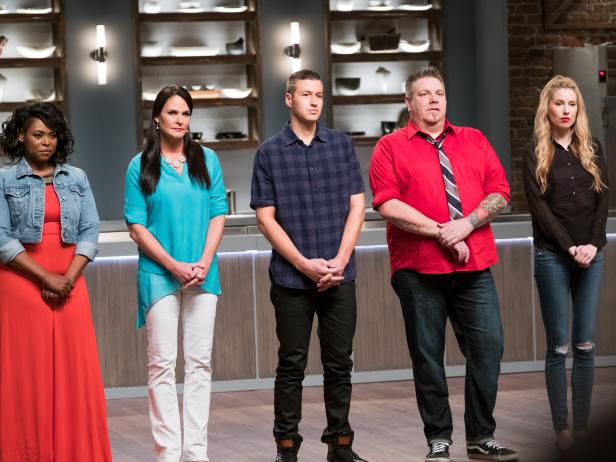 Food Network Star: Comeback Kitchen: Passing the Bar – Sunday, June 4 at 8|7c
The final five competitors hack a classic salad bar, harvesting ingredients to create a dish while telling the entire tale in an Instagram Story. One alumnus is sent home based on the results. Then, for the final challenge, the remaining four competitors battle it out for the coveted spot as the 13th finalist on the new season of Food Network Star by creating their own dinner party and a video invitation to attract potential dinner guests. Co-hosts Valerie Bertinelli and Tyler Florence attend each dinner party and determine the ultimate winner.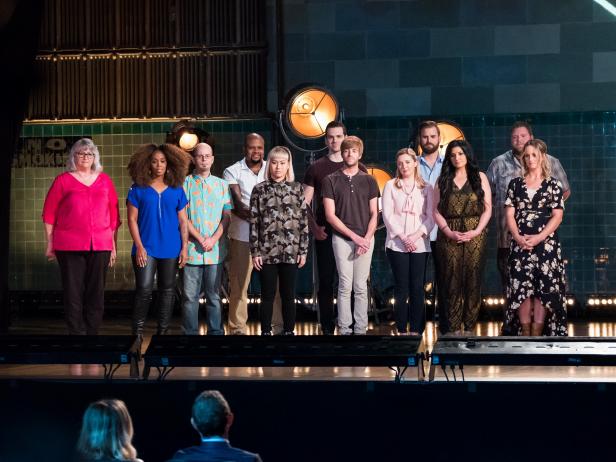 Food Network Star: Auditions – Sunday, June 4 at 9|8c
Twelve Food Network Star hopefuls arrive at the historic Orpheum Theater in downtown Los Angeles in search of their big break. Upon their arrival, Giada De Laurentiis and Bobby Flay greet them with the troubling news that they must pass one more big audition before they will officially be considered finalists. On top of that, they learn there is one more person joining the competition: the winner of Food Network Star: Comeback Kitchen. Special guests Monti Carlo and Robert Irvine help Giada and Bobby decide who will be the first competitor sent home.
More posts from Joel Raneri.
Similar Posts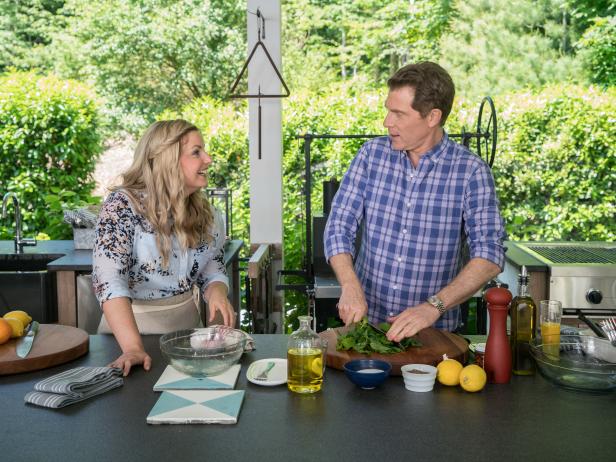 Get the latest details on the all-new series, The Bobby and Damaris Show....