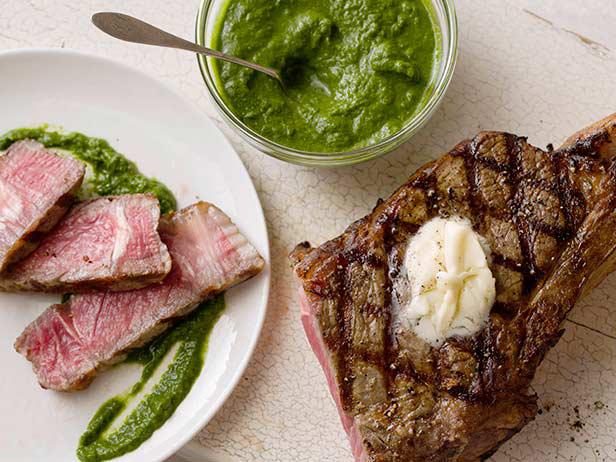 Like any good kid, it's natural to want to do something nice for Dad on Father's Day. For those of you reading this, that probably means flexing your creative culinary muscles by whipping up an extra-fancy dinner. But if Dad is the old-fashioned, beef- and pork-lovin' type, we suggest you forget all about that temperamental souffle and stick to what you know he'll love: meat, meat, and yes, more meat. From big grilled steaks and pork chops to fall-apart-tender brisket and ribs, we've got everything you need to make Father's Day a carnivore's delight.
Grilled Ribeye with Romaine Marmalade
If the way to Dad's heart is through red meat, then skip the fussy haute cuisine and give the man what he really wants: a big juicy steak. Seared to perfection, quadrillage and all, Geoffrey Zakarian's classic bone-in ribeye is sure to make him happy. It even pairs beautifully with this summery green sauce.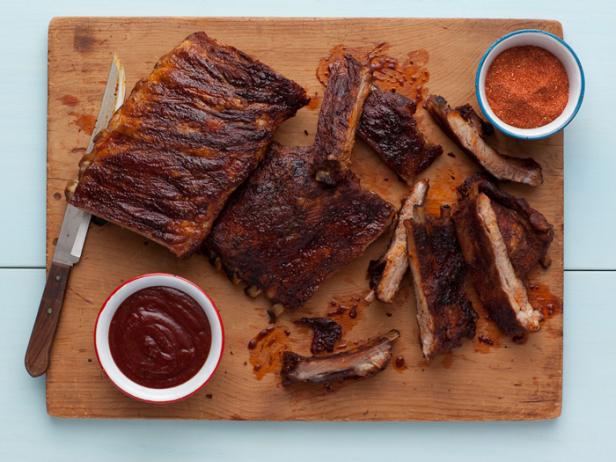 Memphis-Style Hickory-Smoked Beef and Pork Ribs
Considering a rib feast this Father's Day? Tell Dad he'd better wear short sleeves to dinner. These Memphis-style beef and pork spareribs are lacquered in a sweet and tangy barbecue sauce, so things are bound to get messy. If he's dry rib kind of guy, skip the sauce and serve these with some extra barbecue seasoning blend on top.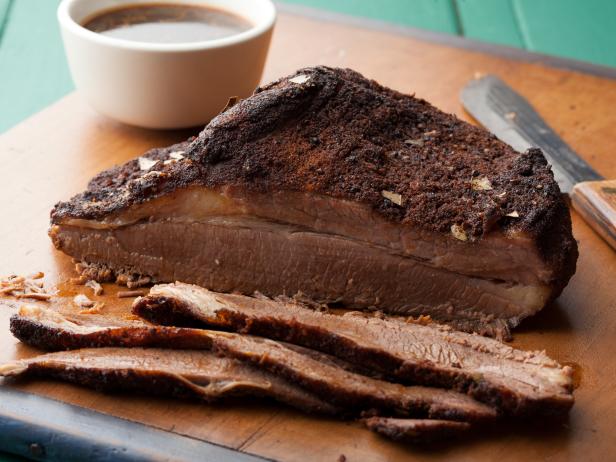 Texas Oven-Roasted Beef Brisket
A Texas-style barbecue wouldn't be complete without the classic centerpiece: beef brisket. No pit at home? That's okay — our brisket is braised in the oven for four hours. It's so tender, Dad won't know the difference between this and the "real thing."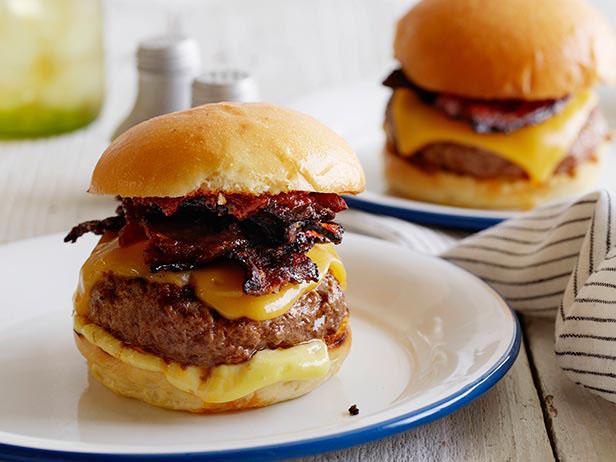 The Ultimate Backyard Burger
If Dad is the indulgent type, treat him to this stacked burger made with a winning combination of ground chuck, brisket and lamb. The toppings — smoked chili ketchup, mustard aioli, crispy bacon and classic American cheese — take it to new levels of extravagance.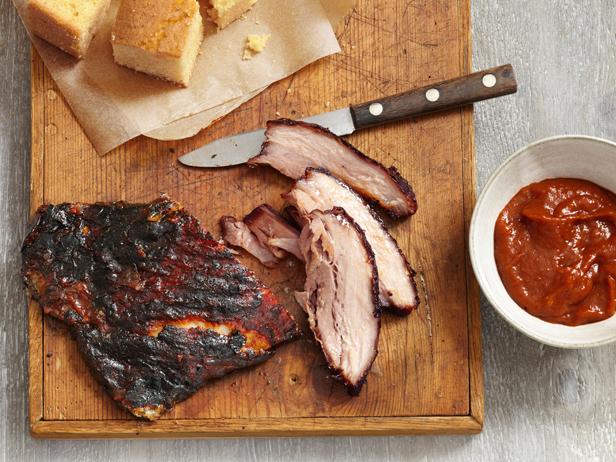 Glazed Pork Belly with Ginger Barbecue Sauce
Pork belly is a very forgiving cut of meat, and this unimaginably juicy, brown sugar-rubbed version is pretty much impossible to botch. Don't forget to whip up a batch of cornbread too; you'll need something soft and starchy to mop up all those rich pork juices.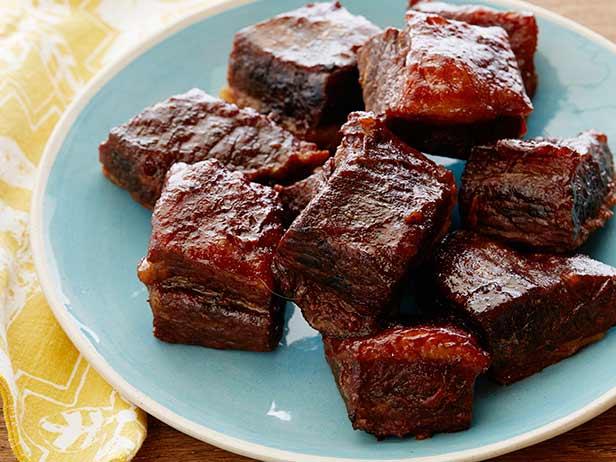 Easy BBQ Short Ribs
Then again, if Dad considers himself the resident Grill Master, don't even try to one-up him with burgers, steak or other standard grill fare. Just whip up these easy, oven-baked short ribs from Sunny Anderson. The recipe requires just 10 minutes of prep work, which means more family time, and less time in the kitchen!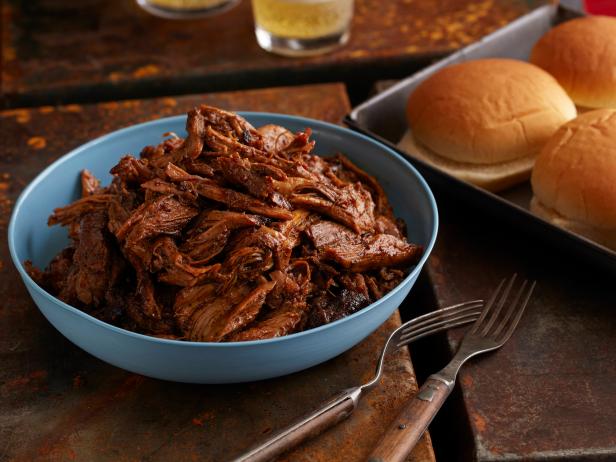 Beer-Braised BBQ Pork Butt
Okay, you have our permission to sneak one of Dad's beers — as long as you use it as a braising liquid for this fall-apart-tender pork butt. Just don't forget to replace it before taking your places at the table!
Rosemary-Mustard Pork with Peaches
If Dad's appreciation for summer stone fruit matches his love for succulent grilled meat, then this is a great recipe to test out for Father's Day. The sweet peaches pair perfectly with the lean pork tenderloin, crusted with an earthy mix of fresh rosemary and whole-grain mustard.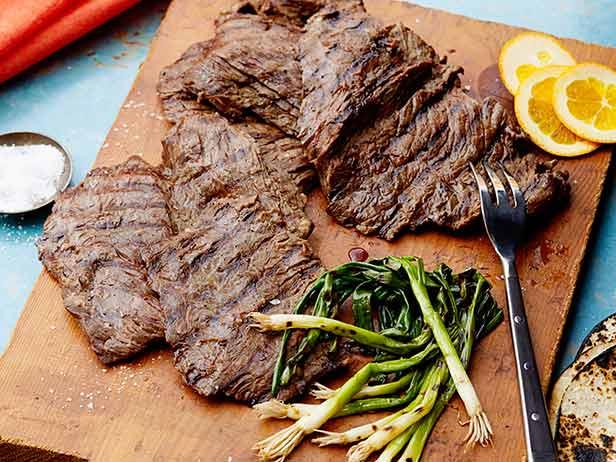 Beer-Marinated Grilled Skirt Steak
Looking to celebrate Father's Day on a budget? Skirt steak is generally pretty light on the wallet, and the lager-soy sauce marinade ensures that this tougher cut stays moist and tender while grilling.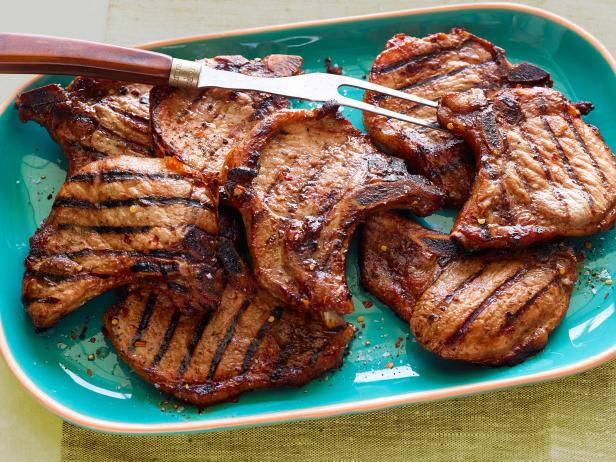 Easy Grilled Pork Chops
These meaty pork chops are also ideal for a low-key celebration at home. A quick marinade of honey, cumin, oil, vinegar and red pepper flakes infuses the chops with moisture and flavor as they rest in a resealable plastic bag. After an hour, take 'em out and grill 'em up. It takes only seven minutes.
More posts from Emily Lee.
Similar Posts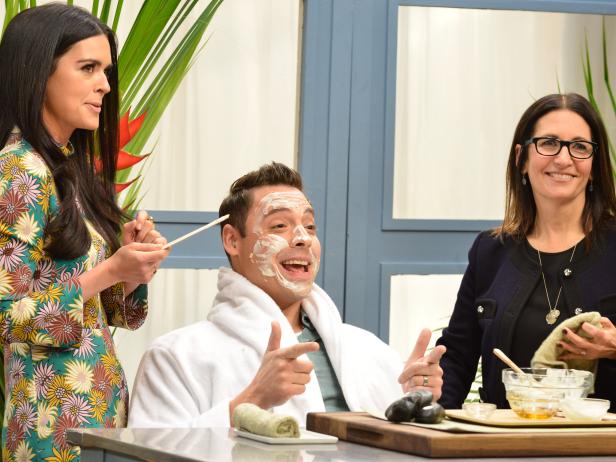 You don't have to travel somewhere exotic to make the most of your time off....