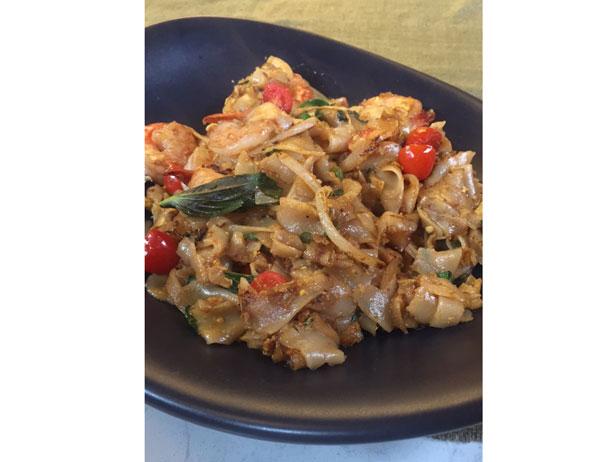 ICYMI: Cutthroat Kitchen judge and longtime chef and restaurateur Jet Tila released a brand-new cookbook, 101 Asian Dishes You Need to Cook Before You Die, this week, and he stopped by Food Network Kitchen to show us how to cook one of his signature dishes on Facebook Live. He made what he calls My Famous Drunken Noodles, and after just a few bites, we get why they're so famous.
"We're chasing the "yum" here," Jet said as he prepped these easy-to-make noodles, noting the five essential flavors that make up Asian cuisine: sour, sweet, salty, hot and savory. He achieves all five of those tastes with just a few key ingredients, including sweet soy sauce and Sriracha. Click the play button on the video above to watch Jet make his Drunken Noodles, then read on below to get the recipe.
My Famous Drunken Noodles
Makes 2 to 4 servings
Sauce:
2 tablespoons sweet soy sauce
1 tablespoon oyster sauce
1 1/2 tablespoons fish sauce
1 tablespoon sugar
1 teaspoon Sriracha
1 teaspoon minced garlic
6 to 8 Thai basil leaves, cut chiffonade
Noodles:
3 tablespoons canola or peanut oil
2 to 3 cloves garlic, minced
2 eggs
1 to 2 serrano chiles, sliced thin
6 to 8 large shrimp, peeled and deveined
1/2 medium white onion, sliced
4 cups fresh rice noodles, separated
1 cup Thai basil leaves, loosely packed
1/2 cup grape tomatoes, halved
Make sauce:
Combine all ingredients in a small bowl.
Prepare noodles:
In a large sauté pan, heat oil over high heat. When you see a wisp of white smoke, add
garlic and sauté until it's light brown.
Add eggs and serrano chiles and lightly scramble the eggs until they're barely set, about a minute.
Add shrimp and onion, folding constantly until shrimp turn pink, about 1 minute.
Add the fresh rice noodles, basil leaves, tomatoes and sauce and toss to combine for
about 3 minutes. Don't be scared to scrape the bits off the bottom before they burn.
Cook for 1 additional minute until the noodles are cooked and coated well. Serve hot.
Recipe courtesy of Jet Tila, 101 Asian Dishes to Cook Before You Die: Discover a New World of Flavors in Authentic Recipes. Copyright © 2017. Published by Page Street Publishing Co.
More posts from Maria Russo.
Similar Posts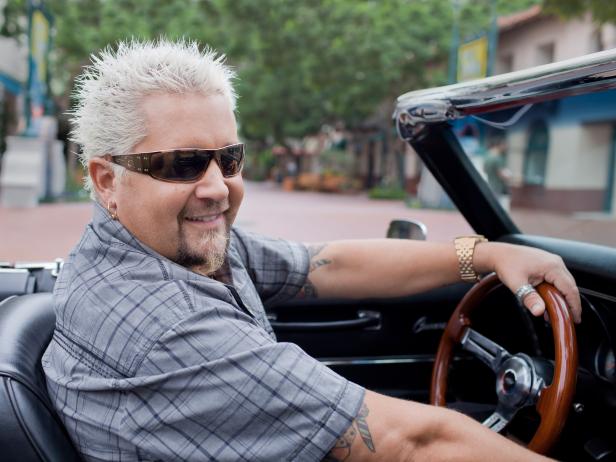 Get the first look at Guy Fieri's upcoming series, Guy's Family Road Trip....