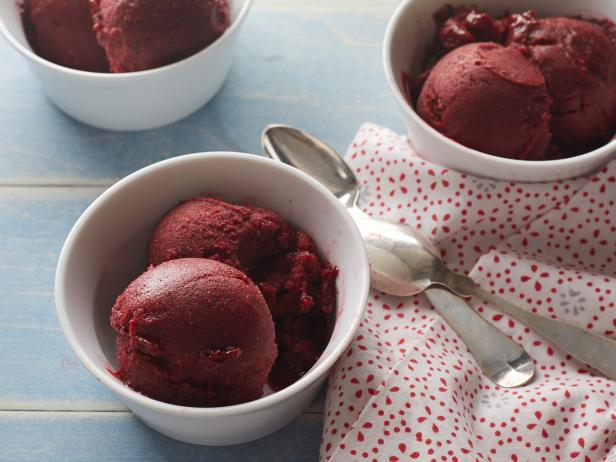 Summer means trips to the beach, picnics, barbecues, family vacations and spending time outside. For us at Food Network it also means whipping up seasonal favorites, like cobblers and shortcakes, and experimenting with new recipes that we're super excited to try out. Read on to see which desserts Food Network staffers can't wait to make this summer.
I can never have enough strawberries, so when summer rolls around and they're in season, I stock up and mostly eat them fresh, but I can't say no to a strawberry sorbet either.
— Juliann Tang, Director, Digital Partnerships and Strategy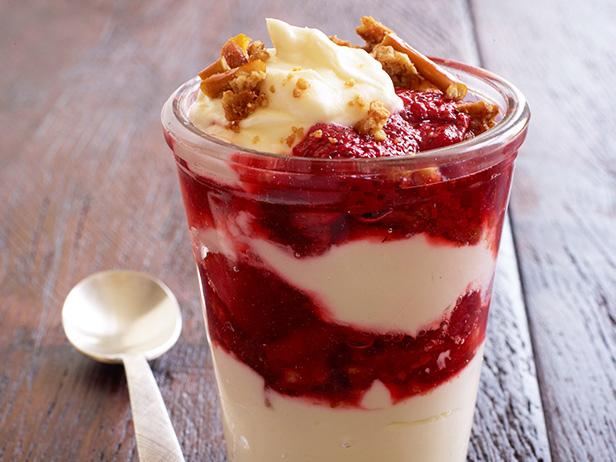 These single-serve trifles are like a combination of strawberry pretzel salad–a gelatin concoction that I grew up eating giant spoonfuls of in the 90s– and cheesecake. It's rich without being too heavy for summer and the strawberry sauce can totally be stolen for other desserts, even shortcake.
— Leah Brickley, Senior Editor, Culinary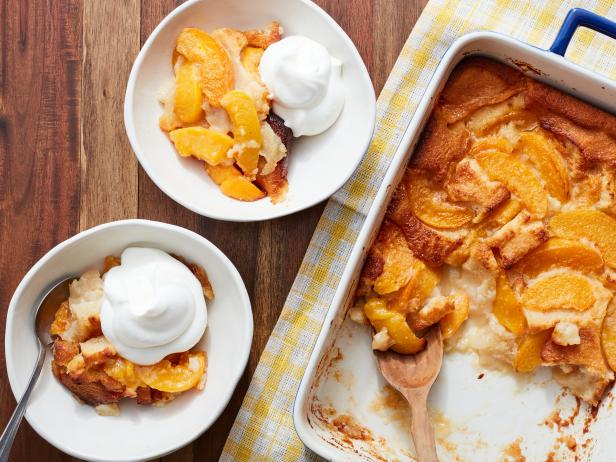 I was probably 13 when I first made peach cobbler with my cousin one summer, from a recipe we found on the back of a margarine package (back when people used to cook with margarine). Horrified, we poured the lumpy batter into the pool of butter and watched the mixture come to life, animated, like the Loch Ness Monster. On that hot summer day in my mother's kitchen, Becky and I pulled the beauty out of the oven – as if out of thin air – and relished in the rewards we were somehow able to reap from a mere can of syrupy peaches.
— Eric Kim, Manager, Digital Programming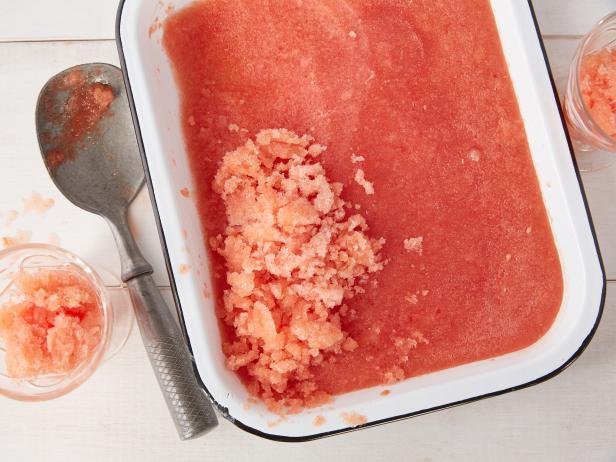 Watermelon granita is the most refreshing summer dessert. Freeze it solid and then when you're ready to eat it at a picnic or the beach, it's the perfect consistency!
— Kari McMinn, Senior Product Manager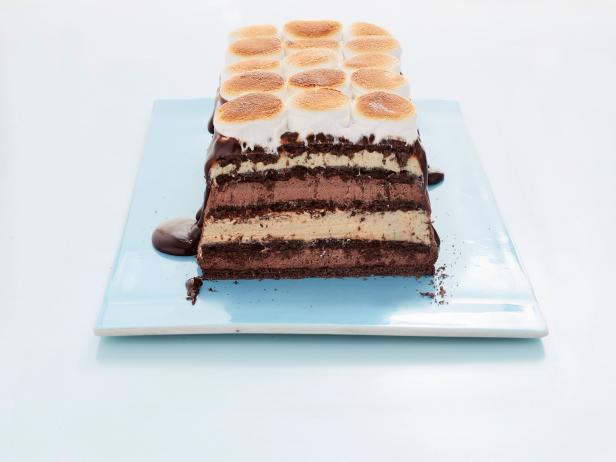 As a kid, there was nothing better than sweet, messy s'mores by the campfire — or patio fire pit! — on a summer night. This year, I can't wait to make this S'mores Icebox Cake from Food Network Magazine. It's got all the marshmallow-y, chocolate-y goodness of a s'more combined with the cooling effect of a traditional icebox cake. Topped off with some toasted marshmallows, this is an ideal grown-up version of my childhood favorite.
— T.K. Brady, Online Editor, Food Network Magazine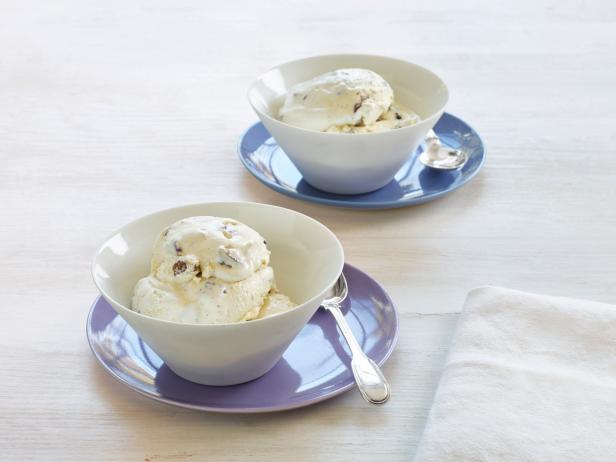 I got an ice cream maker a few years ago as a present and swore up and down that I would make ice cream all the time and we'd never have to buy from the store again. Lies. It sits in the box for most of the year, so I try to start every summer with at least one batch of homemade ice cream. This year my family requested rum raisin, so I pulled the ice cream maker from the basement and I'm going to try out Ina's take on the classic ice cream flavor.
— Julie Hines, Recipe Asset Coordinator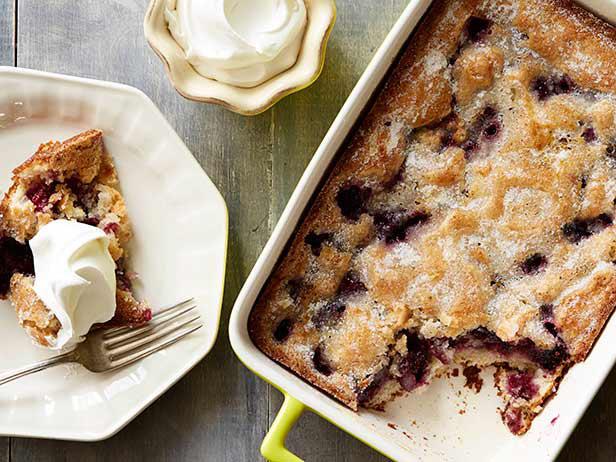 A cobbler works with each summer fruit. It's simple, it's not fussy for those of us who cannot make a pretty pie crust and most importantly, it's delicious!
— Liesel Kipp, VP Product Management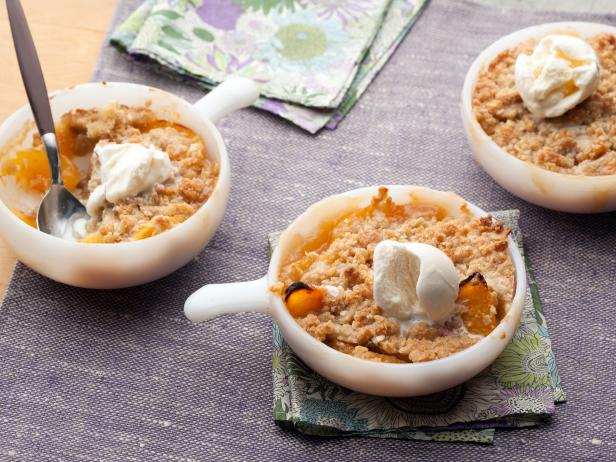 Peach Crisp reminds me of summer days in my youth at my grandmother's, rocking on her porch with a homemade fruit treat, made with much love and care. Anne's version is an updated peach cobbler with a modern twist, crisp style. I can't wait to try this recipe.
— Don Berry, Online Editor
More posts from FN Dish Editor.
Similar Posts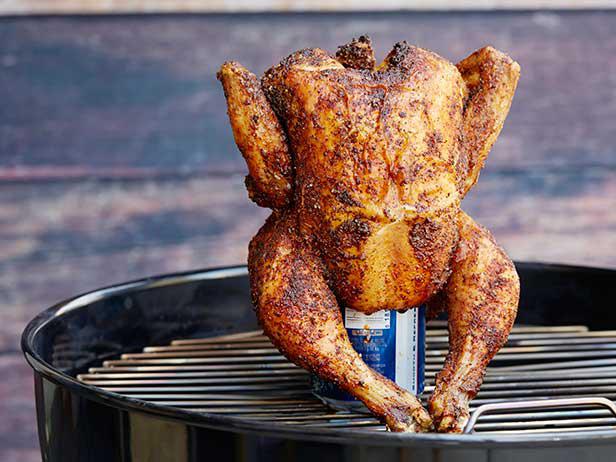 This clever grilling technique is easy enough to perfect even on your first try making it....