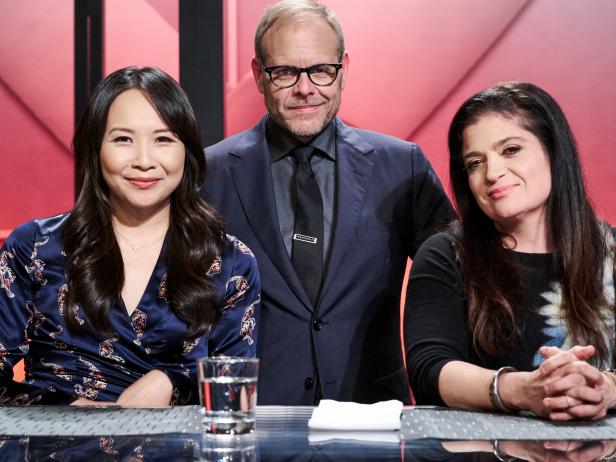 This weekend is all about mom, and what better way to show her you care than by making some homemade dishes from some of your favorite Food Network cooks? On Saturday morning, Ree Drummond is making some of her kids' favorite meals like Broccoli Cheese Mac 'n' Cheese, Chicken Noodle Soup and Vanilla Yogurt Berry Parfaits. Then, the co-hosts on the kitchen are having a Mother's Day tea party with actress Susan Lucci, and later Valerie Bertinelli is making a family feast using some of her mom's favorite recipes.
On Sunday afternoon, Giada De Laurentiis is making a sunset dinner for her mother and daughter, and Ayesha Curry is serving breakfast for dinner at an adult slumber party. On Sunday evening, three Triple G judges and their moms are shopping and cooking their way to a chance at winning $20,000 for charity, and on Iron Chef Gauntlet, we'll find out which competitor will enter the gauntlet and compete against Bobby Flay, Michael Symon and Masaharu Morimoto for the chance to become an Iron Chef. Then, it's all about sandwiches and meat on Iron Chef Eats.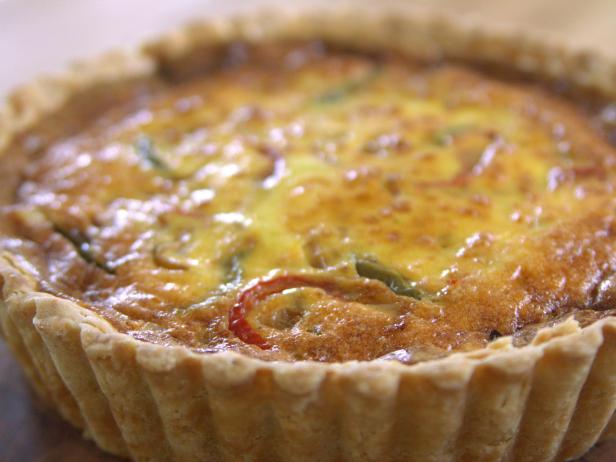 The Pioneer Woman: Drummond Kids at the Merc – Saturday, May 13 at 10a|9c
Ree's filling the fridge with her kids' favorite foods while they're lending a hand at the Merc. First, there's Paige's Quiche (pictured) with her pick of fillings. Then, a Broccoli Cheese Mac 'n' Cheese and restorative Chicken Noodle Soup. Finally, Vanilla Berry Yogurt Parfaits – a perfect sweet treat from mom after a hard day's work.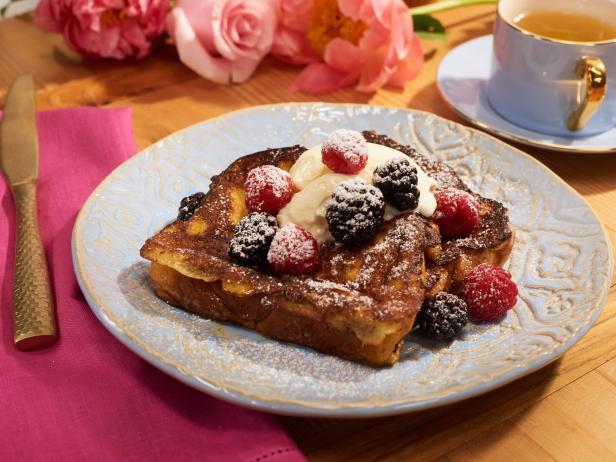 The Kitchen: Toast to Mom – Saturday, May 13 at 11a|10c
The Kitchen is celebrating Mother's Day, starting with Geoffrey Zakarian's Chamomile French Toast (pictured) and Katie Lee's Mini Broccoli Quiches with Prosciutto Crusts. Then, Bloom School is in session with three new floral arrangements for mom, the gang plays Pass the Easy and Elegant Chicken Salad using rotisserie chicken and actress Susan Lucci stops by for a Mother's Day tea party.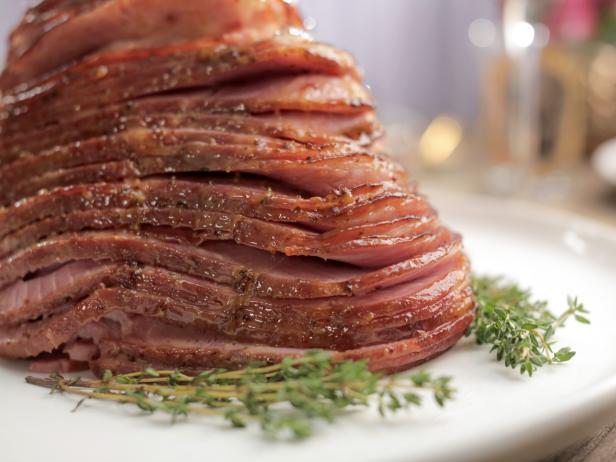 Valerie's Home Cooking: Dinner Fit For a Queen – Saturday, May 13 ay 12|11c
Valerie is making a springtime feast for her family and adapting some of her mom's favorite recipes. Her menu includes Honey Mustard Glazed Ham (pictured), Pea and Mint Risotto, Strawberry Shortcake Trifle, and Cinnamon-Sugared Walnuts.
BBQ Rig Race: Meat in the Heart of Texas – Saturday, May 13 at 2|1c
Four teams of top pit masters compete in a series of cook-offs that take them on a wild road trip through the heart of Texas, hosted by Michael Mixon. The final two face off for ultimate bragging rights and a giant $10,000 prize.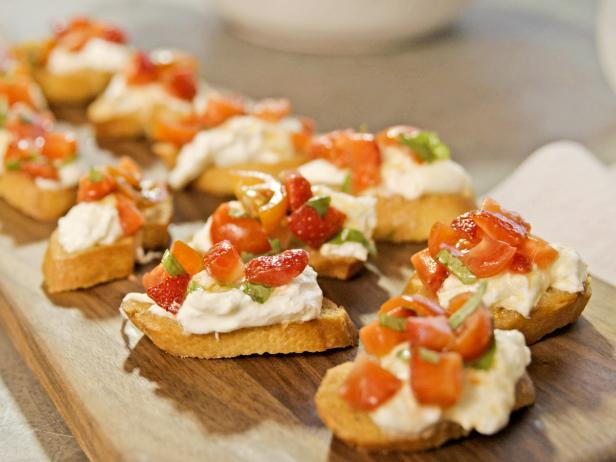 Giada in Italy: Goodnight, Florence – Sunday, May 14 at 12|11c
One of the best things about visiting Italy is that Giada's daughter, Jade gets to spend time with her Nonna V, who lives in Rome. When Nonna V travels to Florence for a visit, Giada creates a lovely dinner to be shared as the sun goes down over the Ponte Vecchio. The menu includes Italian dishes with a twist like Burrata and Strawberry Bruschetta (pictured), Grilled Artichokes with Bagna Cauda and Pappa Al Pomodoro.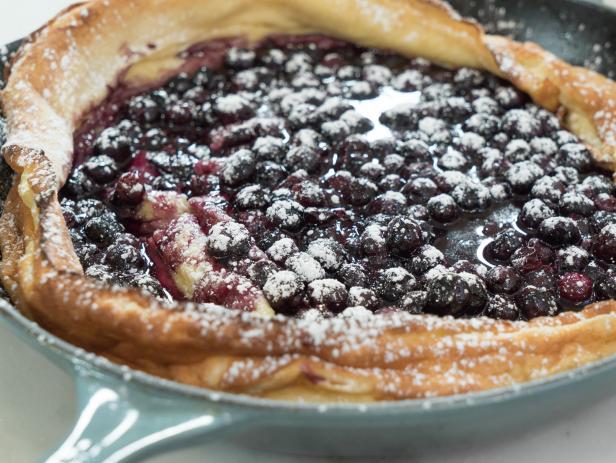 Ayesha's Home Kitchen: Brinner – Sunday, May 14 at 12:30|11:30c
Ayesha is treating her friends to a girls' night pajama party and switching things up by serving breakfast for dinner, or as she and her husband, Stephen, like to call it, brinner! The party spread includes a Frozen Mint Mocha Cocktail, Bacon Bread Pudding and a Dutch Baby Pancake with Blueberry-Orange Compote (pictured) that's sure to knock the ladies' slippers off. Ayesha also has a simple hack to turn premade cinnamon roll dough into Cinnamon Roll-Stuffed Pears with cinnamon clove icing that her guests will love.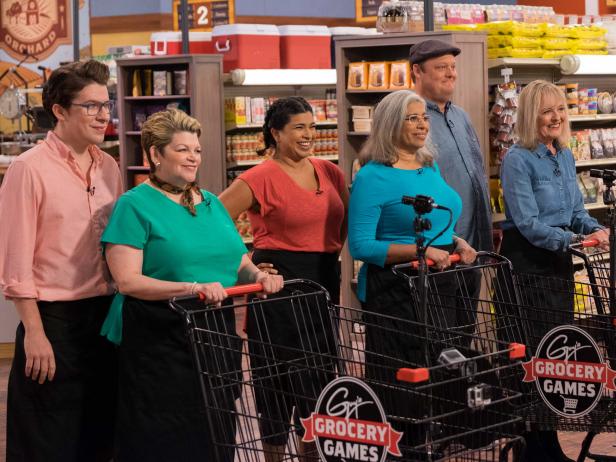 Guy's Grocery Games: All Star Moms – Sunday, May 14 at 8|7c
Three all-star judges – Beau MacMillan, Aarti Sequeira and Justin Warner – and their moms are ready to shop and cook their way to a $20,000 victory for charity. First, Guy Fieri's mom gives the judge/mom duos a list of mandatory ingredients to feature in a Mother's Day dinner. Next, the chefs throw it back to their childhoods when Guy has them do all the shopping for their childhood favorite using kiddie carts. Mamma mia!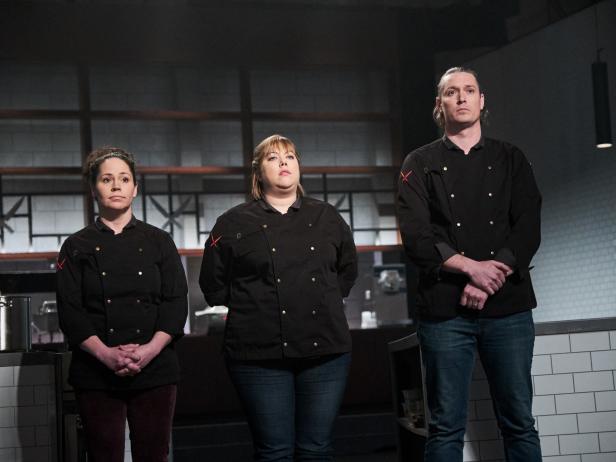 Iron Chef Gauntlet: Five Ingredients – Sunday, May 14 at 9|8c
Embracing the idea of less is more, Alton Brown puts the creativity of the remaining chefs to the test by having them pare down their ingredients. In a Chairman's Challenge twist, one competitor will be eliminated on the spot after the tasting. The least successful dish sends one chef out of the kitchen, and only the final two Iron Chef hopefuls are left standing. The Secret Ingredient Showdown reveals an altar that takes the chefs back to where it all began, and judges Iron Chef Alex Guarnaschelli and Ching-He Huang determine which elite competitor moves forward to the finale to run the gauntlet and potentially join the ranks of Iron Chef.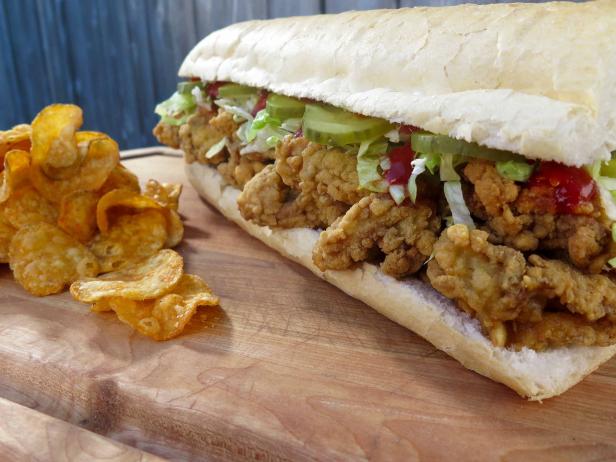 Iron Chef Eats: Sensational Sandwiches – Sunday, May 14 at 11|10c
Iron Chef Mario Batali indulges in summertime lobster rolls all year long at Pearl Oyster Bar (pictured) and roasted cauliflower sandwiches at Num Pang in New York City. Iron Chef winner Ed Lee always makes Domilise's Po-Boys and Bar his first stop in New Orleans, and Iron Chef winner Michael Psilakis likes to start his day with the breakfast club and burrito sandwiches at the Oaks Gourmet Market in Los Angeles. Iron Chef winner Ken Oringer satisfies his cravings with the meaty brisket and chicken sandwiches Mighty Quinn's Barbecue in New York City.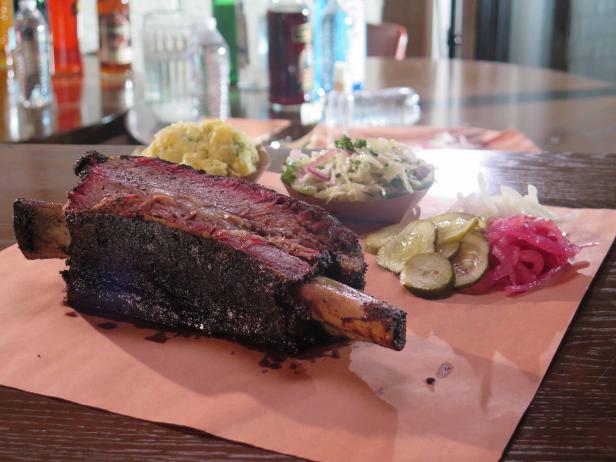 Iron Chef Eats: Meat Lovers – Sunday, May 14 at 11:30|10:30c
It's a cornucopia of meat to satisfy every carnivore! Iron Chef Bobby Flay dines on American classics at Wolfgang's Steakhouse in New York City, but Iron Chef Michael Symon skips the standard steakhouse and heads to Lewis Barbecue in Charleston, SC, when he's craving prime rib and beef ribs. Iron Chef winner Tim Love is addicted to the Pig's Ear Salad and Pork Leg Steak at the Purple Pig in Chicago, then Iron Chef winner Lee Anne Wong shares her love for the Argentinean-style grilled skirt steaks, short ribs and sausages at the Ox in Portland, Ore.
More posts from Joel Raneri.
Similar Posts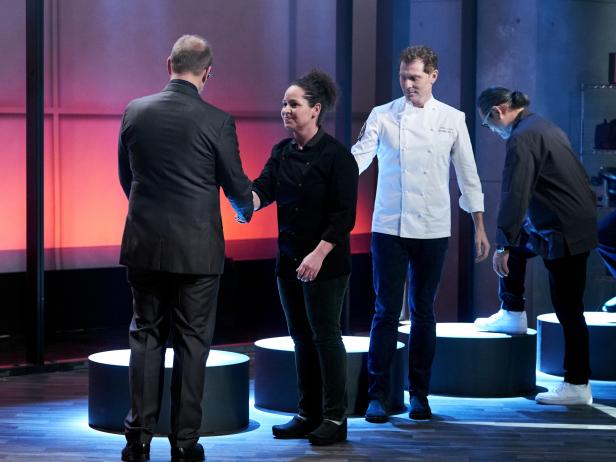 Get the latest details on the all-new series Iron Chef Showdown....