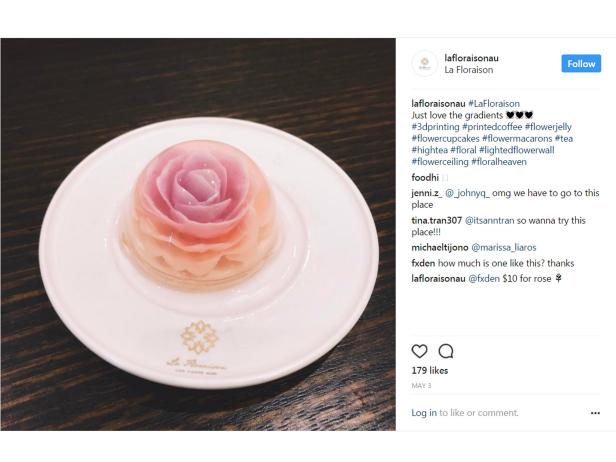 Remember those Raindrop Cakes everyone was going ga-ga for last year? Turns out there are lots of people out there (historically in Japan but now at a hotel in Australia as well) who are doing something similar, featuring flowers trapped inside an almost-clear surrounding. Like a paperweight, only edible.
Sakura flower jelly cakes, often made with sakura flowers (cherry blossoms), are made in a variety of shapes and sizes: hearts, cones, teardrops, rings and rounds. The version created by an Australian hotel, La Floraison, in Sydney, which uses a sakura image as its logo, are handmade using agar (for the clear part) and coconut cream and milk (for the flower part), PopSugar reports.
They are said to taste "slightly coconut-y." Each one takes about 9 minutes to make, according to the hotel's Instagram page. They are available in various colors (orange, blue, yellow) and flowers, but perhaps none quite as dreamy as the pink.
"Almost too pretty to eat," wrote one Instagrammer, Angela Kwan, who shared a photo of her gelatinous pink dessert.
That may be just as well.
"The jelly [is] just good for photos," another Instagrammer who tried it, Karen LK, shared.
Photo courtesy of @lafloraisonau
More posts from Amy Reiter.
Similar Posts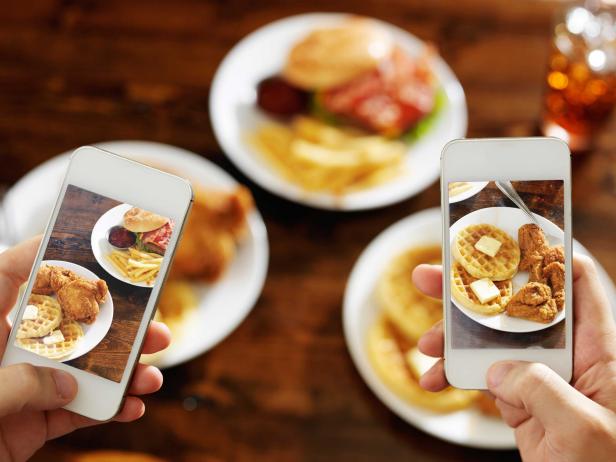 Artificial intelligence can now help you get the recipe for a dish just by uploading a photo of it....