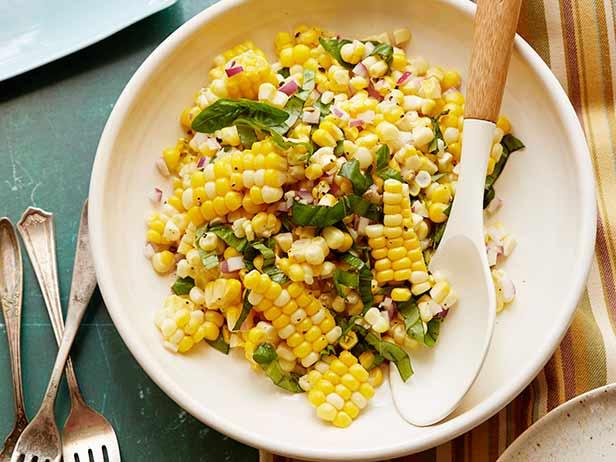 If you're anything like us, a few days of warm weather in a row means we're cleaning out the grill and scoping out the farmers' markets for the first strawberries, peaches and watermelons of the season. We are so ready to leave soups and stews behind, and embrace the best of summer and all of the great food that comes along with it. Read on to see which dishes Food Network staffers are going to make first this summer.
"Ina Garten's Fresh Corn Salad is so much more than the sum of its delicious parts. I serve it all summer every summer and friends still ask for the recipe after coming to dinner. The magic is in the cider vinegar and—I'm sorry to say—the very generous amount of salt. The recipe calls for basil, but you can use any fresh herb you have on hand—chives, tarragon, cilantro all work perfectly."
– Lygeia Grace, Director, Culinary Editorial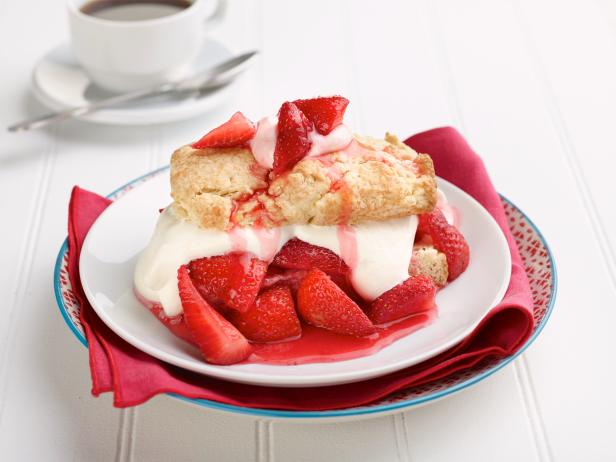 "Summer veggies are nice and all — grilled corn on the cob never gets old — but if we're being honest, I'm into this season for the fruit more than anything else. In particular, I wait all year for the first glimpses of strawberries at the farmers' market. Some days I'll eat them raw by the pound, and others I'll roast them into sweet oblivion, puree them into a sauce or simmer them into a jam. Then there are days when I want pure strawberry-dessert indulgence with a mound of whipped cream and a buttery biscuit. Enter: Strawberry Shortcake. This dessert is my favorite way to kick off Memorial Day weekend and usher in a summer of juicy, super-sweet fruit."
— Maria Russo, Online Convergent Editor
"Dinner last week at 4 Charles Prime Rib in New York City reminded me that few desserts are as eye-catching and appealing as a fluffy, towering lemon meringue pie. So Trisha's Magic Lemon Meringue Pie is now my top summer dessert to-do. It's retro in the right ways, with golden peaks of meringue that look so intricate and impressive. Plus, tangy lemon curd makes an ideal palate cleanser, especially while we patiently wait for summer superstars like peaches to come into season."
– Erin Hartigan, Restaurants Lead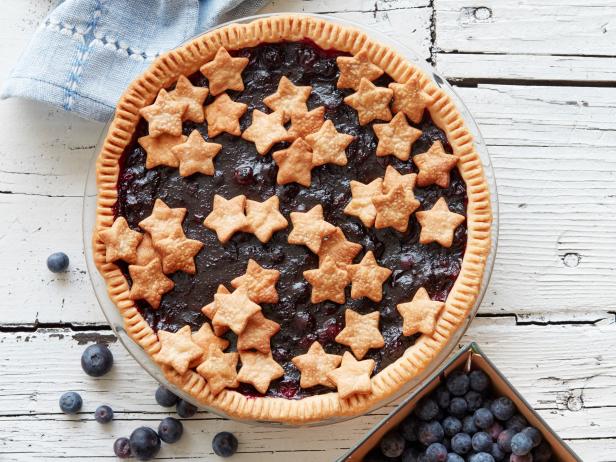 "I'm excited for blueberry season. Did you know that Civil War soldiers drank blueberry juice to prevent scurvy? I always thought that was so funny. They'd even carry dried blueberries in their knapsacks as a healthy snack for the road. My brain doesn't necessarily go to 19th-century scurvy when I think of blueberries, but they certainly hold a special place in my heart as a nostalgic food item. One summer, I went to Maine alone to get away from the city, to clear my head. There I was, a stranger in their town, a loner in their diners — and everyone was so fiercely nice to me. People in Portland like to talk. And I don't know why, but all that talking makes me think of blueberry pie and sharing a slice with a friend over coffee."
– Eric Kim, Digital Programming Manager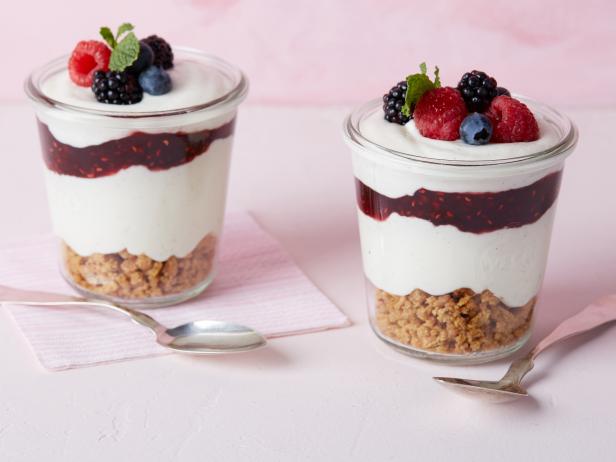 "These adorable individual mousses aren't as heavy as traditional cheesecake, and are more fun to assemble and eat. The mousse is creamy and tangy — the perfect base for layering with lots of summery toppings. We love it with berries, but feel free to swap in your favorite summer fruit and jam — or go crazy and spoon on some Nutella or caramel."
– Lauren Piro, Senior Editor
"It's not the first summer recipe I make, but it's the one I most look forward to the most. I love tomatoes and when they are at their best I have a tomato sandwich on an almost daily basis. Simplicity is key: a nice, thick slice of bread (I like getting a whole country loaf or sourdough boule so I can control the thickness), a generous layer of mayonnaise, some thinly sliced red onions, two or three slices of bacon if you're feeling frisky, and then the star ingredient sprinkled with a little bit of salt. Ina makes one with a basil mayo that is delicious."
– Larisa Alvarez, Digital Culinary Producer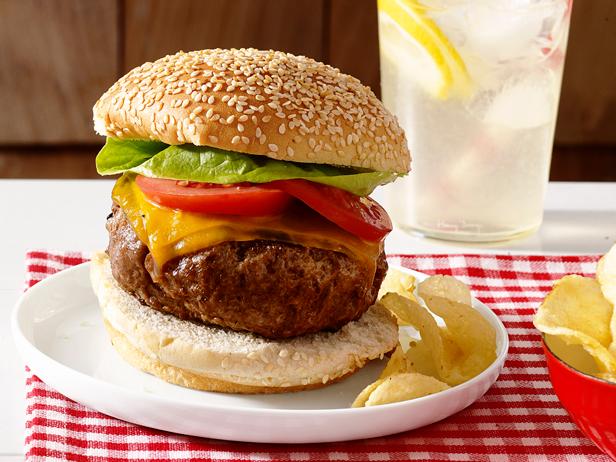 "Throughout the season, I'm pretty adventurous in my grilling. I'm happy to make (and eat) almost anything that goes onto the grill: a rack of ribs, whole lobsters, clams, pizzas, sweet peaches, watermelon slices. To start summer, though I need a big, juicy burger. I stick to the classic fixings, but mix some Worcestershire sauce into the ground beef before making the patties."
– Julie Hines, Recipe Asset Coordinator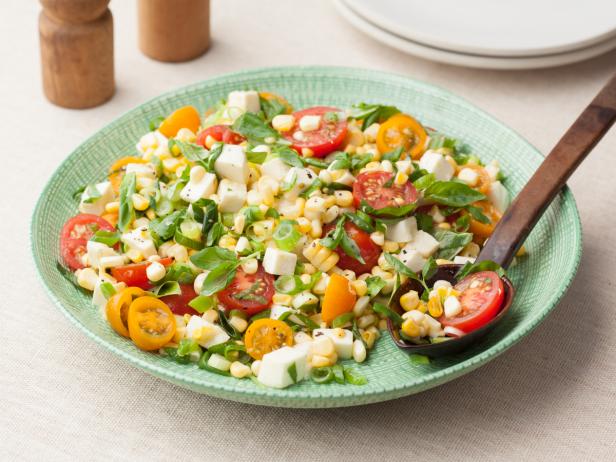 "When corn is sweet enough to eat raw, it means that summer has finally arrived. This no-cook salad is my go-to all season long and will be the first thing I make when sweet cobs start appearing at my farmers' market. Admittedly, I make it so much that my family tires of it by August, but I can never get enough. It's a light, fresh side for anything grilled, and the leftovers pack up perfectly. The addition of fresh mozzarella, cut into cubes about the same size as the halved cherry tomatoes, makes it a filling lunch all on its own the next day."
– Sara Levine, Senior Managing Editor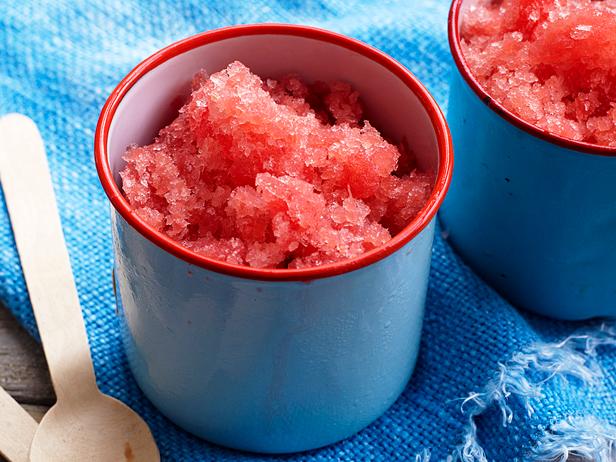 "I love watermelon and these slushies from Food Network Magazine are amazing. They're a refreshing, flavor-filled way to kick off any summer picnic or beach outing. Easy and child friendly, yet a surprisingly pleasant treat for adults."
– Don Berry, Editorial Producer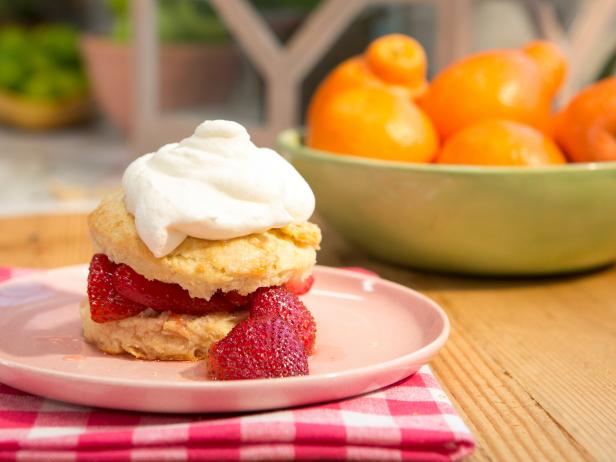 "My mom and grandparents took my cousins and I strawberry picking every summer. I can still remember my grandma's red-stained fingers and my dirty knees — and my pa teasing that they should've weighed us before we ventured into the field. (You know you've snuck a berry or 10. Don't deny it!) Nothing says summer to me like strawberry shortcake. So this year I found a pick-your-own farm near our house and told my husband and kids we were going strawberry picking. We came home with $15 worth of strawberries, muddy sneakers and kids who needed baths, and my heart was overflowing. Beautiful in-season berries need not much more than a crumbly biscuit and a dollop of fluffy whipped cream. And Katie Lee's recipe for Strawberry Shortcake is everything I remember about those childhood summers: sweet, simple and perfect."
– Meghan Cole, Content Administrator
More posts from FN Dish Editor.
Similar Posts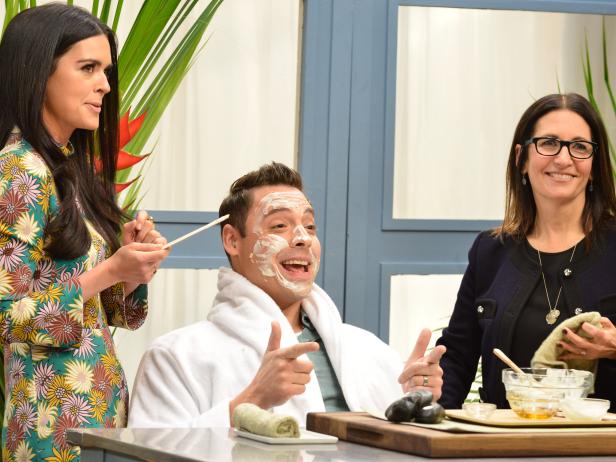 You don't have to travel somewhere exotic to make the most of your time off....