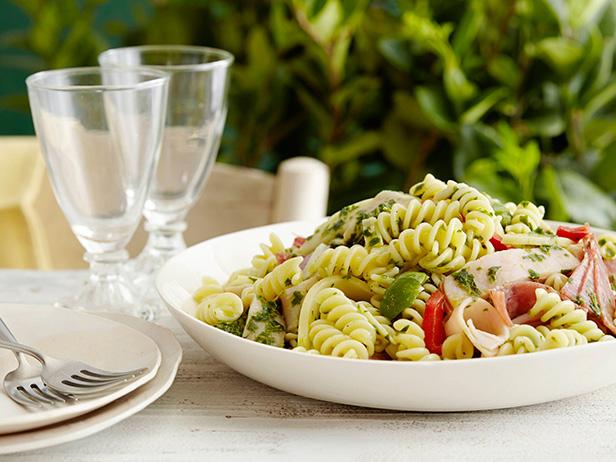 A few days of nice weather in a row have us dreaming about lazy summer dinners. But then we snap back to reality and realize that, between camp, sports and work, summer weeknights are just as hectic as the rest of the year. These quick, Italian-style meals will inspire your dinners all season long.
Antipasto Salad (above)
Giada turns pasta salad into a full meal with the addition of antipasto staples like salami, smoked turkey and provolone cheese.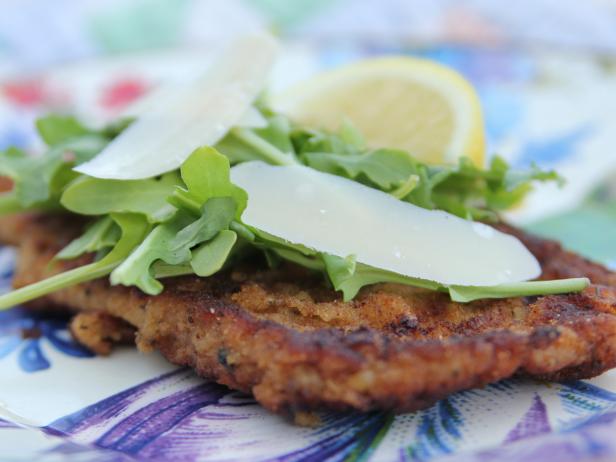 Chicken Milanese
An Italian restaurant favorite, chicken Milanese is perfect for al fresco dining, even on a weeknight. Top fried chicken cutlets with a fresh arugula salad, some Parmesan and lemon juice: this is simple summer dining at its finest and ready to eat in just 35 minutes.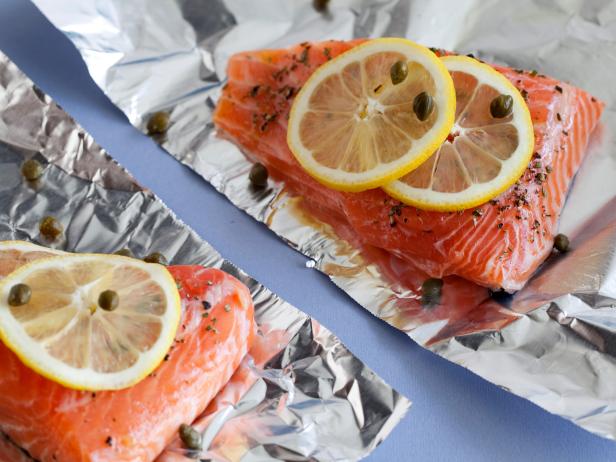 Salmon with Lemon, Capers and Rosemary
Worried about cooking fish on the grill? Fear no more. Foil packet salmon is quick, healthy, delicious and fail-proof — everything you want on a summer weeknight.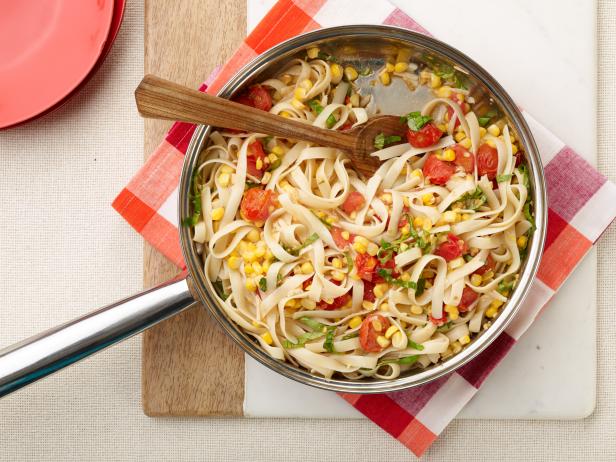 Tagliatelle with Corn and Cherry Tomatoes
Showcase the stars of summer, tomatoes and corn, with fresh pasta in this 25-minute vegetarian meal.
Marinated Salumi Sandwich
This is no ordinary sandwich. It's an entire meal – complete with two different kinds of cured meat, fresh mozzarella and pesto – piled high on a ciabatta loaf. This sandwich gets better over time, so make it the night before and take it out of the refrigerator for an instant meal the next day.
More posts from Julie Hines.
Similar Posts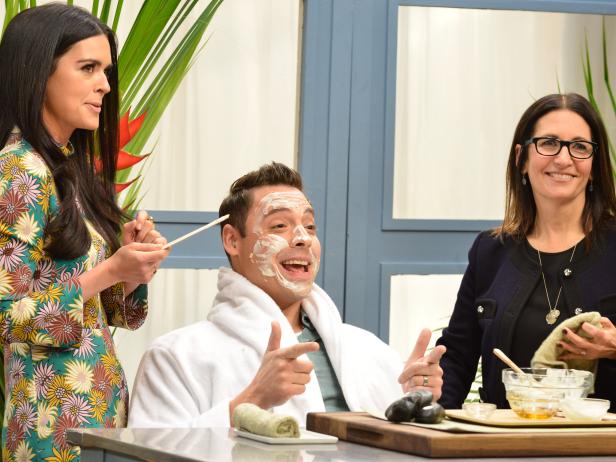 You don't have to travel somewhere exotic to make the most of your time off....