Chicken is simple, right? You can take a breast, thigh or drumstick and grill, saute, poach or fry it for an everyday meal. If you want to be healthy, you buy organic or free-range, but we are all guilty of grabbing the generic package of on-sale chicken breasts at the grocery store in a pinch. Did you know, though, that the chicken you eat today is nothing like the chicken your grandparents ate? The chickens we eat today were created for their fast and efficient growth and that is all because of the The Chicken of Tomorrow contest.
In 1945, The Great Atlantic & Pacific Tea Company, aka A&P, sponsored the contest to find the ultimate chicken. They wanted a fast-growing chicken with large, meaty breasts that could be processed faster than the lazy, grub-eating chickens that lounged around the farm for four months before maturity. The chicken of today, a hybrid of two winners of the contest, lives a mere four to seven weeks before it finds itself in your supermarket. How did it taste? No one cared. This miracle chicken wasn't created for culinary purposes. Enter a million and one recipes for chicken to perk up the meat, make it spicy and otherwise impart flavor into the bland but beloved bird.
In The Dorito Effect, Mark Schatzker digs deep into the idea that this absence of flavor across products is closely correlated with a drop in nutrition. He's not the only one. In Tomatoland, Barry Estabrook explained how this happened with the tomato. It was bred into this sturdy red orb that tastes like nothing. The quest for sustainability is now entwined with the search for heirloom varieties of all foods to reclaim the flavors and nutrition of the past.
As often happens with food trends, the raiders of the lost chickens are restauranteurs and specialty farmers and breeders. Antoine Westermann, a Michelin-starred chef, recently brought his hen haven to Manhattan, where he dishes up heritage and specialty bird breeds from the American farmers who are trying to elevate the status-quo chicken. At Le Coq Rico, aka The Bistro of Beautiful Birds, diners can choose from the Brune Landaise, the Plymouth Rock and the Catskill Guinea Fowl slow roasted on spits before their eyes. In a beak-to-tail style of cooking, the birds' bones become the base for soups and stocks and the eggs are whipped into savory and sweet creations, like this to-die-for floating island.
Even if you do not have access to these specific heritage birds, look around for different breeds at your local supermarkets, farmers markets and specialty stores. And don't stop at the birds! Heirloom and specialty grown grains, vegetables and fruits are coming back. If something looks or sounds unfamiliar, give it a try and you could be helping the world return to the good flavor of yesteryear and providing your family with superior nutrition to boot. Happy cooking!
Recipes to Try:
Ina's Perfect Roast Chicken
The Easiest Poached Eggs Ever
Floating Island Recipe
More posts from Meaghan Cameron.
Similar Posts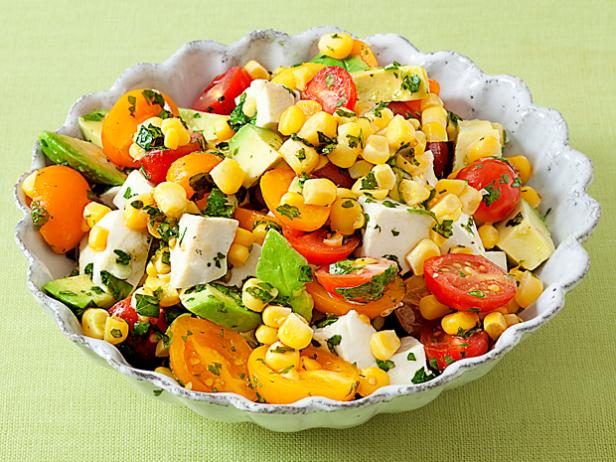 When it's too hot to cook, look no further than these tomato-focused recipes....