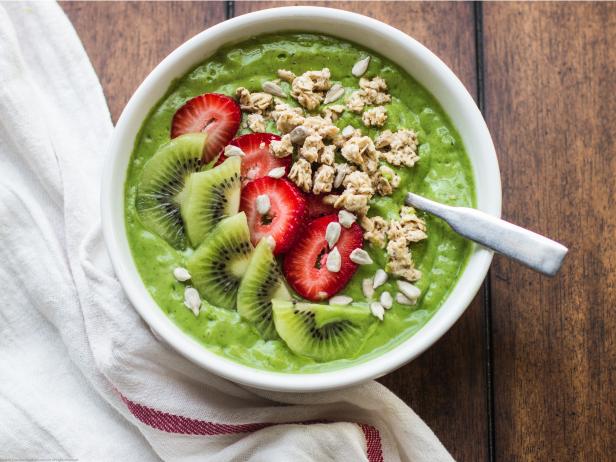 With bright colors and fresh flavors, these breakfasts are the perfect way to celebrate spring. We're got make-ahead meals, plus plenty of items that are easy enough to take with you on the go — ideal for busy mornings.
Green Smoothie Bowl (pictured above)
Nothing says springtime like the brilliant colors — and flavors — in this one little bowl. If you haven't tried smoothie bowls yet, this is the perfect simple recipe to start with.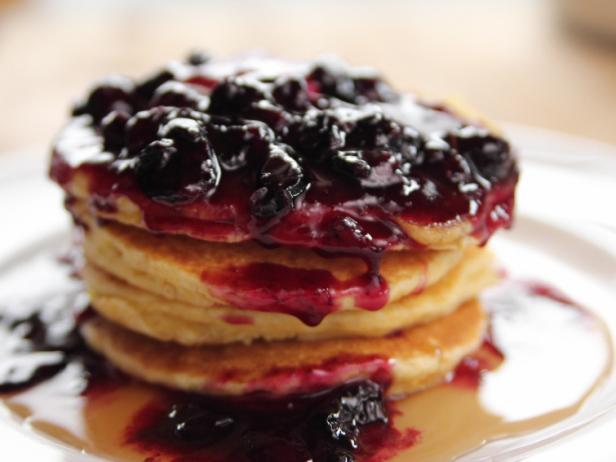 The Pioneer Woman's Cornmeal Pancakes with Blueberry Syrup
Ree Drummond's fluffy pancakes are hearty enough for cool mornings, but they feature a fresh boost of spring flavor right on top.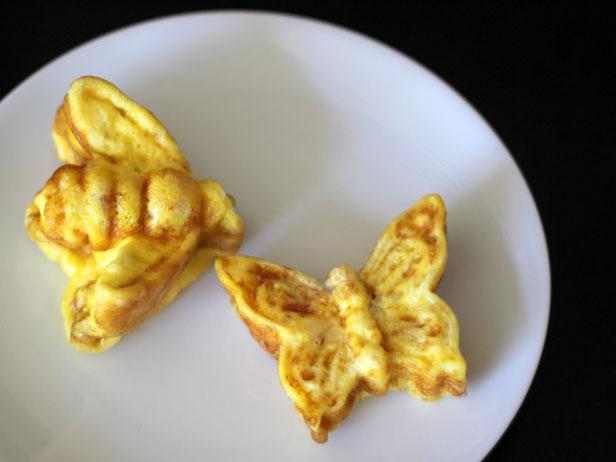 Baked Scrambled Eggs
Our kids love eating outside this time of year, before the North Carolina sun starts getting serious on us, and these egg cups are made to travel. We used a favorite pan to produce these shapes, but any muffin tin would do the job of making a breakfast staple portable.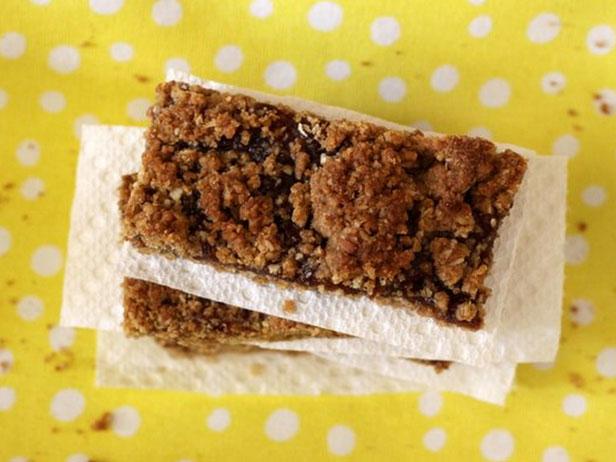 Homemade Strawberry Cereal Bars
Strawberry jam is the secret ingredient in these sweet cereal bars loaded with whole oats.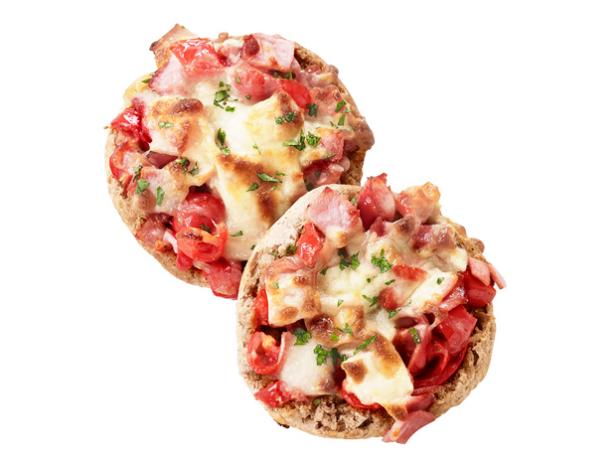 English-Muffin Breakfast Pizza
With salty Canadian bacon smothered in melted mozzarella cheese, these English muffins are an ideal blend of dinner and breakfast. Bonus: They're ready to eat in mere minutes.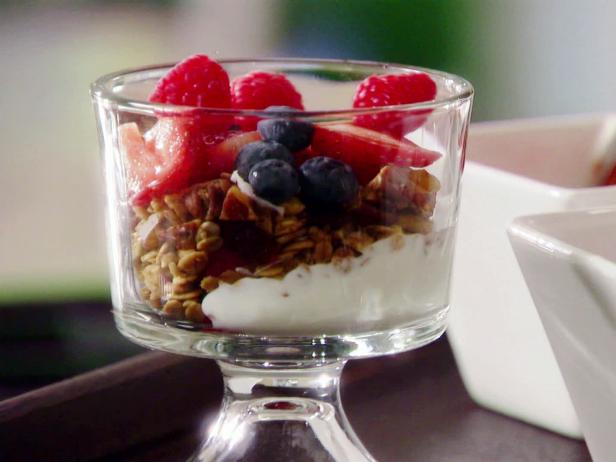 Homemade Granola Parfait
There's something so wholesome about digging into a big bowl of freshly made granola, with plenty of dried fruit and crunchy nuts swirled right in. This recipe layers the granola with creamy Greek yogurt and bright berries.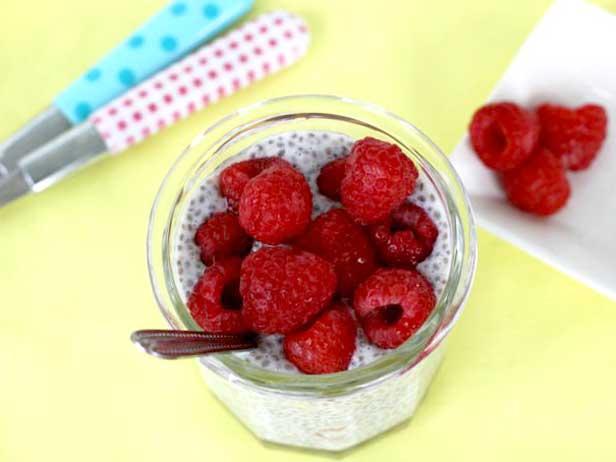 Overnight Chia Seed Pudding
Make-ahead breakfasts have a special place in my heart, especially when the instructions are this simple: pour, stir, refrigerate. Just sprinkle a handful of berries on top, and breakfast is served.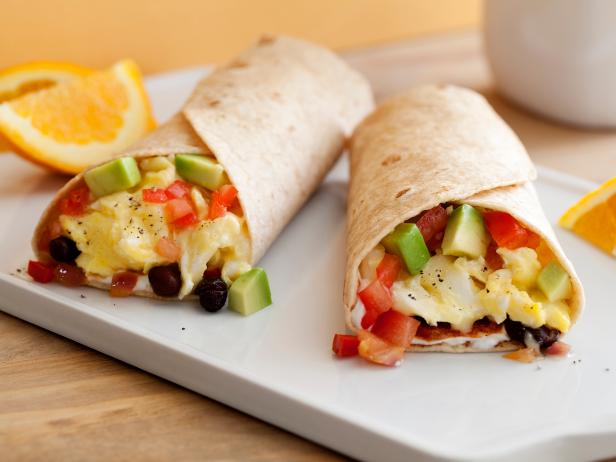 Breakfast Burritos (with Make-Ahead Option)
Start with a regular pan of scrambled eggs, then add any toppings your crew enjoys — think tomatoes, spinach, bell peppers and so on. Pile the eggs into a whole-wheat tortilla for a breakfast that works as well at home as it does on the go. (Want to make these ahead of time? Cook the eggs ahead of time and store them in the fridge. When you're ready for breakfast, fill tortillas with the eggs and microwave for 30 seconds.)
Charity Curley Mathews is the mom of four small kids and lives in North Carolina on a mini farm in the making. She's a contributor to InStyle, The Huffington Post and eHow Food and the founder of Foodlets.com, a food and parenting blog where every recipe is full of fresh ingredients, simple to make and kid-tested x4. You can follow her on Facebook.
More posts from Foodlets.
Similar Posts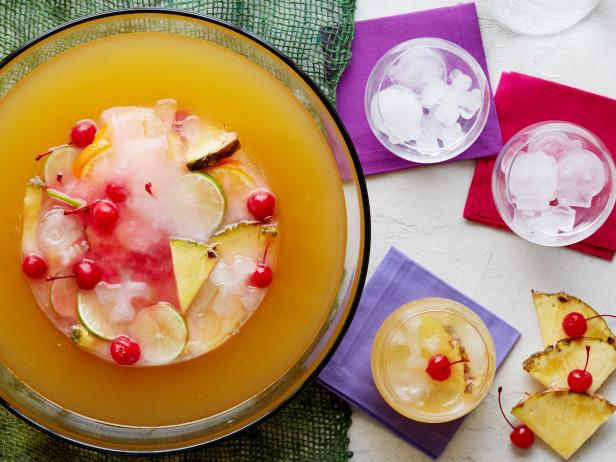 From formal events to backyard barbecues, punch is a party favorite for the ages....