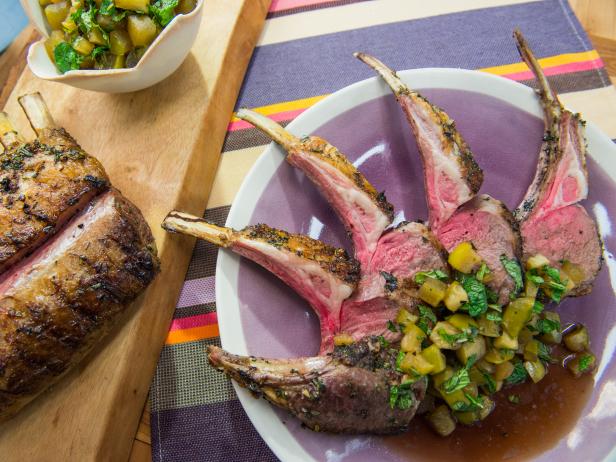 Stay out of those April showers, and spend your weekend learning some fresh and new recipes from some of your favorite Food Network cooks. On Saturday morning, Ree Drummond is making a Glazed Baked Ham for a Sunday brunch and sharing her recipes for Fried Chicken and Pasta Primavera. Then Trisha Yearwood is making a menu of farm-fresh ingredients, the co-hosts on The Kitchen are making food-inspired bouquets, and Valerie Bertinelli is making a meal centered around her favorite ingredient: lemons.
On Sunday evening, the final four Supermarket Masters are returning to Flavortown Market and competing for a chance to go on the biggest shopping spree ever. Then, it's a double dose of Spring Baking, and before the night is over, one champion baker will be $50,000 richer.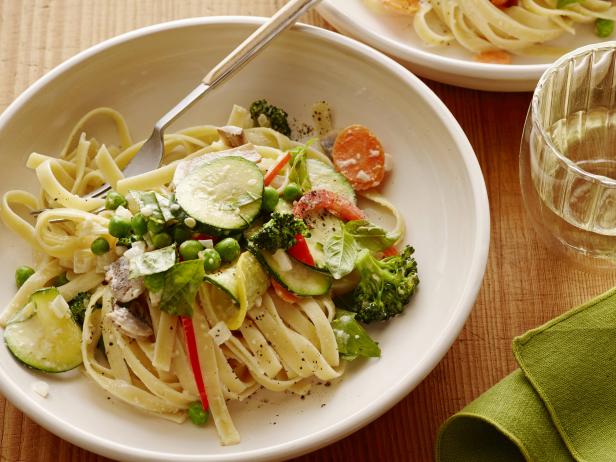 The Pioneer Woman: Spring is Sprung – Saturday, April 8 at 10a|9c
It's springtime and Ree's cooking up seasonal Glazed Baked Ham for a Sunday brunch. To wrap up a day's spring cleaning, there's fabulous Fried Chicken and a brilliant bonfire. Then she's making Pasta Primavera (pictured) and a sweet treat for the crew: Mexican Fruit Cocktail with Sweet Lime Yogurt.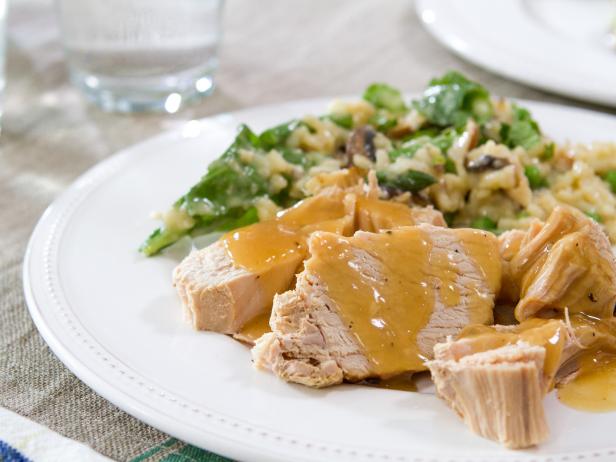 Trisha's Southern Kitchen: Bringin' Home the Farm – Saturday, April 8 at 10:30a|9:30c
Trisha and her sister, Beth, head out to a local farm to enjoy its bounty of fresh ingredients and even pick their own arugula from the fields. After that, they return home to make Slow Cooker Pork Loin (pictured), Mushroom, Asparagus and Arugula Risotto and Strawberry Buttermilk Ice Cream and Waffle Cones.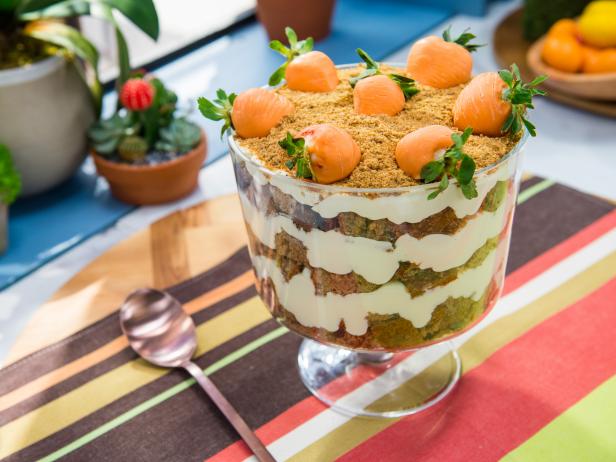 The Kitchen: Spring Feast – Saturday, April 8 at 11a|10c
Spring has sprung in The Kitchen, and Marcela Valladolid celebrates by making an Apple-Mint Rack of Lamb. Learn new and natural techniques for decorating Easter eggs and making food-inspired bouquets. It's time to try the Carrot Cake Trifle (pictured) made with store-bought cake mix, and Chef James Briscione stops by to make a Spring Vegetable Salad with Horseradish and Lemon Vinaigrette. Finally, Geoffrey Zakarian toasts the season with a refreshing Rhuberry-Basil Pink Lemonade.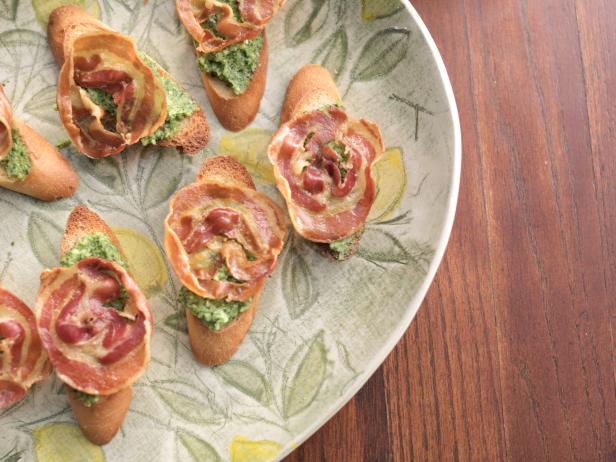 Valerie's Home Kitchen: When Life Gives You Lemons…Rejoice? – Saturday, April 8 at 12|11c
Valerie goes to a lemon farm in search of different varieties of lemon trees with her friend, actress Melissa Peterman. Then, she puts her favorite ingredient into a menu that is fun from soup to nuts – to lemons. She whips up Greek Lemon Chicken Soup, Crispy Pancetta Crostini with Arugula-Lemon Pesto (pictured), Lemon Love Cake, and homemade Limoncello as a base for Lemon Moscow Mules.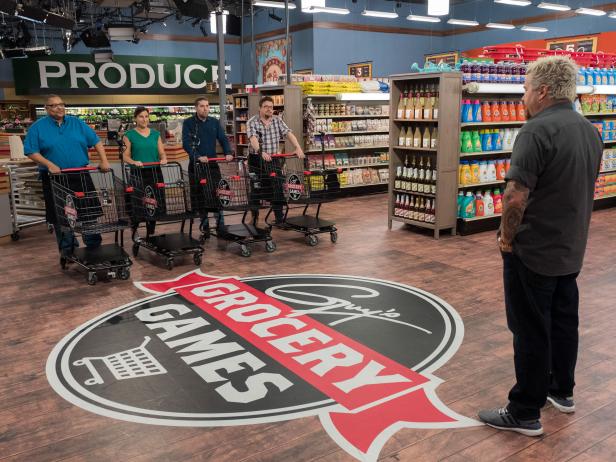 Guy's Grocery Games: Supermarket Masters Tournament: Finale – Sunday, April 9 at 8|7c
The final four Supermarket Masters are ready to compete for the title of champion and the biggest shopping spree ever, worth up to $25,000. First, it's a Dinner Rush as the chefs get only 20 minutes to shop, cook and plate an Italian dish. Next, the chefs let a roll of the dice determine the components of their grilled seafood dinner. In the final round, the chefs have to shop for their ingredients for a "winner, winner chicken dinner" using only a roasting pan, but that isn't even the biggest twist!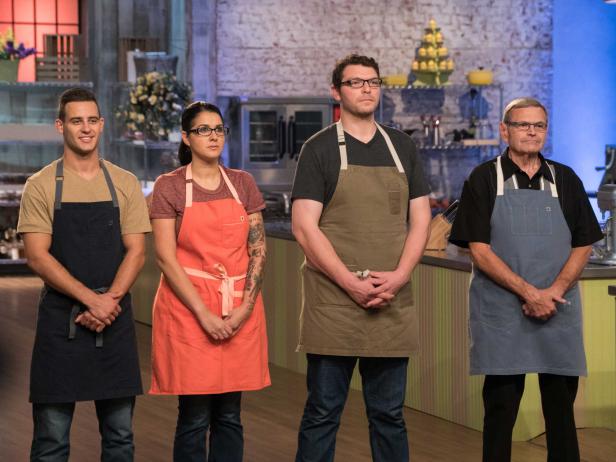 Spring Baking Championship: Rainy Day Sweets – Sunday, April 9 at 9|8c
Spring showers are in the forecast! Since rain makes gardens grow, the four remaining bakers must make whoopie pie critters you'd find in a garden. Next, to capture the drips and drops of rainfall, the bakers create colorful drip cakes while eyeing a spot in the finale.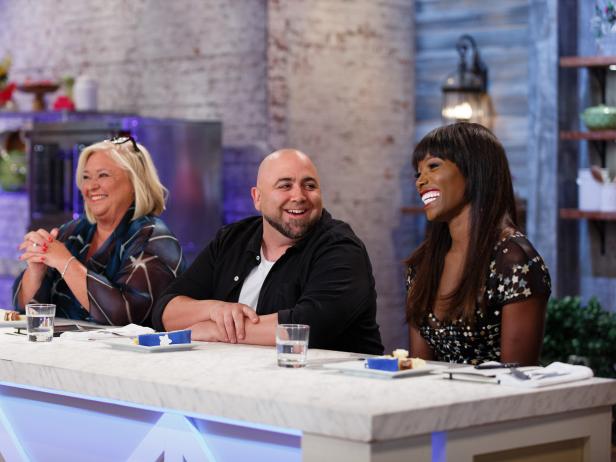 Spring Baking Championship: Memorial Day Delights – Sunday, April 9 at 10|9c
The three finalists are finishing up with a bang! First, it's a sweet and savory patriotic picnic, followed by a salute to the red, white and blue with American flag cakes. When the flour dust settles, one lucky baker will be celebrating a $50,000 victory.
More posts from Joel Raneri.
Similar Posts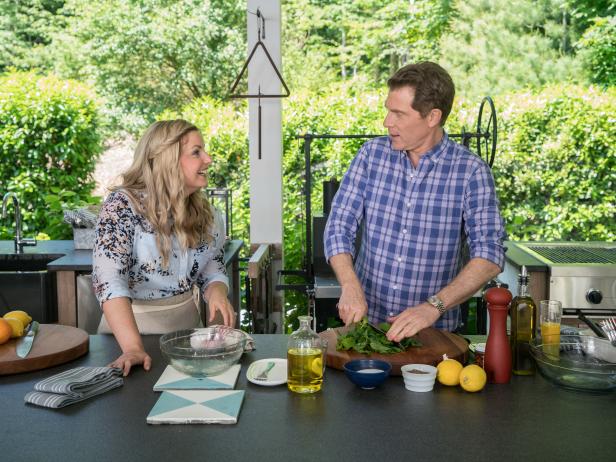 Get the latest details on the all-new series, The Bobby and Damaris Show....