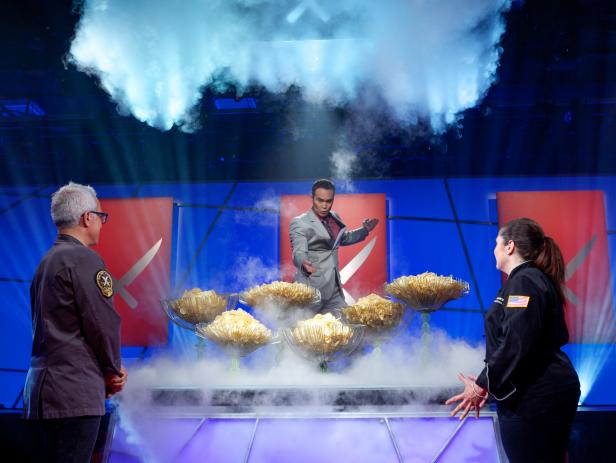 Before the action of Iron Chef Gauntlet begins, Food Network is setting up a whole day dedicated to the world of Iron Chef on Sunday, April 16. Ahead the premiere of Iron Chef Gauntlet, which airs at 9|8c, we'll look back on some of the most-iconic moments in Kitchen Stadium on The Legend of Iron Chef, which premieres at 8|7c. And before that, we'll spend the day in an action-packed marathon of back-to-back Iron Chef America episodes — but for that we need your help, superfans.
We want to know which episodes of Iron Chef America you'd like to watch on TV the afternoon of Sunday, April 16, starting at 3|2c. We've picked eight of the most-unforgettable Kitchen Stadium showdowns, and now it's up to you to tell us which five of them you want to binge-watch during the Iron Chef America marathon. Check out clips of the top-eight episodes below, then vote for your favorite in the poll at the bottom of this post. The five videos that receive the most votes will go on to air during the marathon on Sunday, April 16.
Option 1: Flay vs. Christensen in Battle Chum Salmon

Option 2: Symon/Burrell vs. Cora/Irvine in Battle Deep Freeze

Option 3: Flay vs. Greenspan in Battle Goose

Option 4: Forgione vs. Curtin in Battle Live Tilapia

Option 5: Flay/Valladolid vs. Morimoto/Zimmern in Battle Sea Whistle Salmon

Option 6: Symon vs. Vetri in Battle Veal

Option 7: Morimoto vs. Tila in Battle Seaweed

Option 8: Flay/Anderson vs. Morimoto/Majumdar in Battle Ultimate Bar Food

Vote in the poll below to tell us which full episode you'd like to watch in the Iron Chef America marathon.
More posts from Maria Russo.
Similar Posts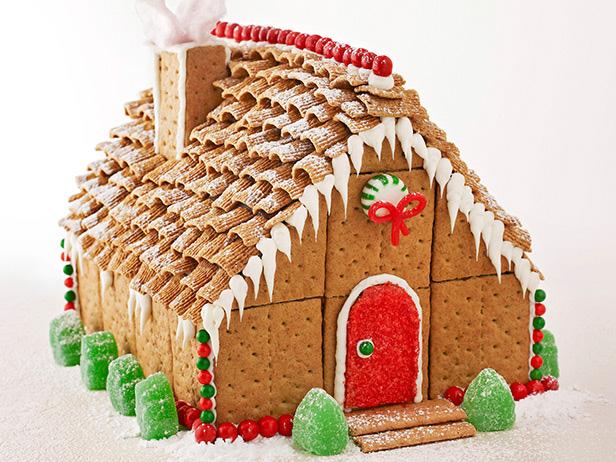 It may be the homestretch of summer, but the Food Network Magazine editors are already in the holiday spirit, which is why they want to know your holi...