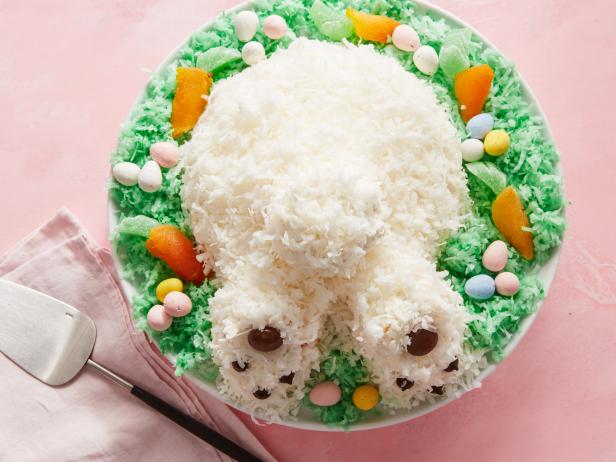 Creating a Pinterest-worth dessert for Easter can feel intimidating — especially since many of the classics (like lamb cakes and bunny cakes) are a little more involved than tossing a pan of brownies in the oven. Here are some adorable treats that look impressive (including, yes, some bunny butts), but thanks to clever tricks and deceptively simple decorating techniques, you don't need to be a trained pastry chef to make them.
Coconut Bunny Butt Cake (above)
It's a near-guarantee that your guests will grin when they spot this dessert on your table. Bake the base in a metal bowl to make it round, and top with cupcakes to create the feet and tail. Fluffy coconut is the perfect stand-in for bunny fur — plus, it camouflages any rough edges or not-so-perfect frosting.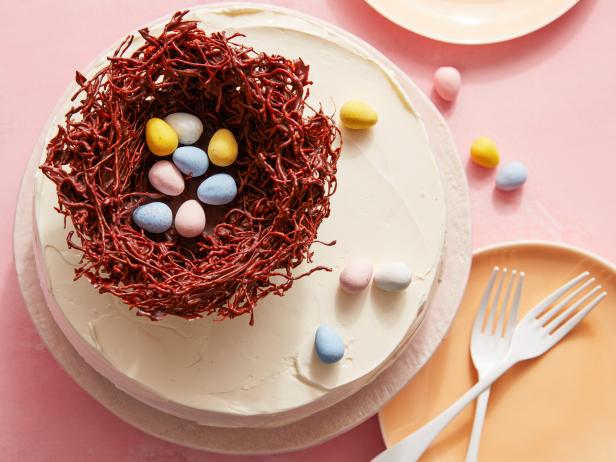 Pastel Easter Cake with a Chocolate Nest
Quickly frying rice vermicelli noodles turns them into crisp, puffy "twigs" that you can coat in chocolate and mold into a nest with the help of a bowl. (Bonus: Nests, by nature, don't have to look perfect!) Fill it with candy eggs and use as a cake topper for a pretty buffet centerpiece.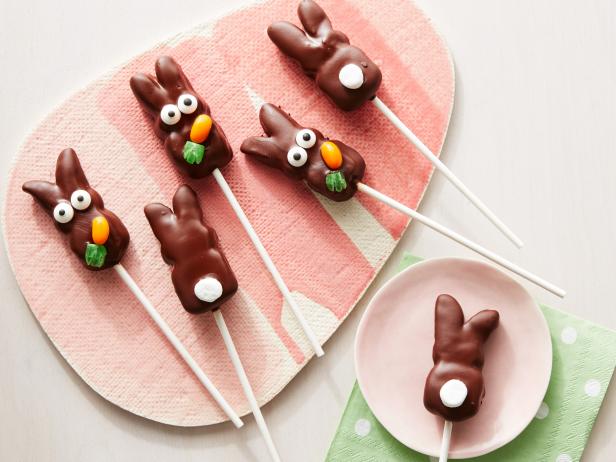 Bunny Butt Marshmallow Pops
We're guessing you already grabbed a box of sugar-covered marshmallow bunnies at the grocery store this week. And if you can believe it, Food Network Kitchen found a way to make them even cuter — dipped in chocolate, with mini marshmallows for tails and giant candy eyes.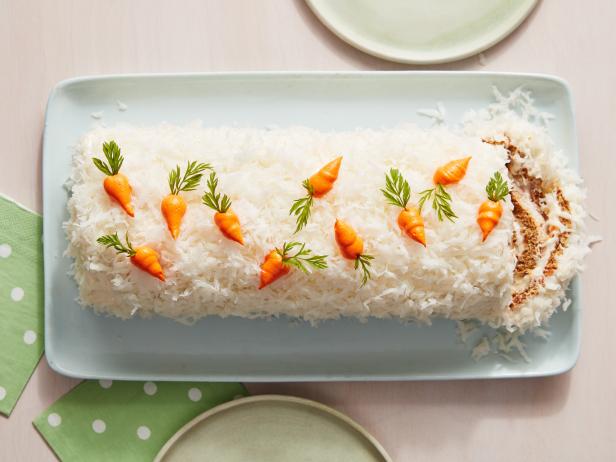 Carrot Cake Jelly Roll
Food Network Kitchen took a seasonal favorite and rolled it up — so every slice is super-beautiful. Teeny frosting carrots dress up the cake for the holiday and clearly telegraph the flavor inside.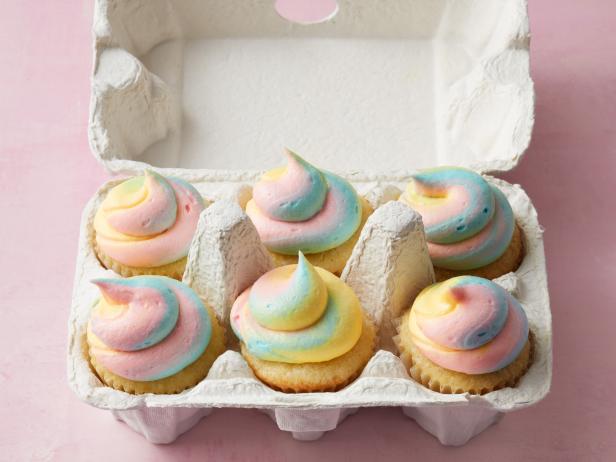 Mini "Egg" Cupcakes
Tote an egg carton to your Easter shindig, and the host might assume that you brought some dyed eggs to hide. But surprise! You'll open the carton to reveal rainbow-frosted cupcakes — a bakery technique that's easy enough to do at home with a piping bag.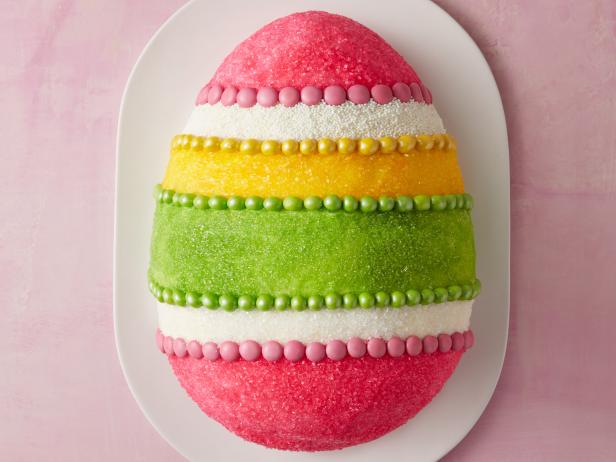 Easter Egg Cake
To improve your cake-decorating game, sometimes less is more. A few saturated stripes of colorful sanding sugar (bordered with candies in matching hues) create a modern-looking treat that's still playful and bright.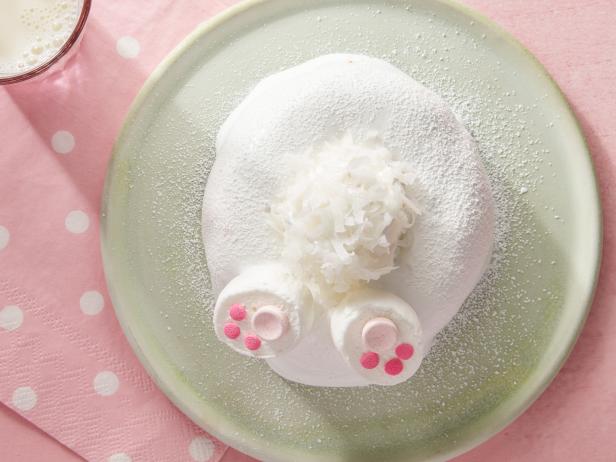 Bunny Butt Doughnut
A store-bought doughnut turns into cartoon-y treat, complete with a coconut-coated marshmallow tail. Have kids help attach pink sprinkles and candy to sliced marshmallows to make the feet. And we're not done with bunny butts yet — check out some more ideas for cute bunny booties here.
More posts from Lauren Piro.
Similar Posts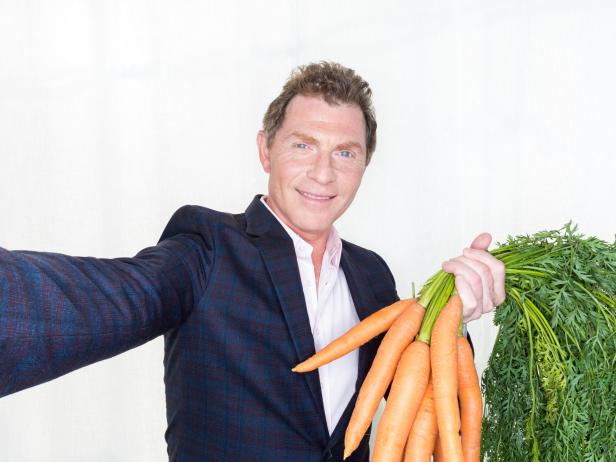 Food Network star Bobby Flay is no stranger to the idea that people want to eat more fruits and vegetables....