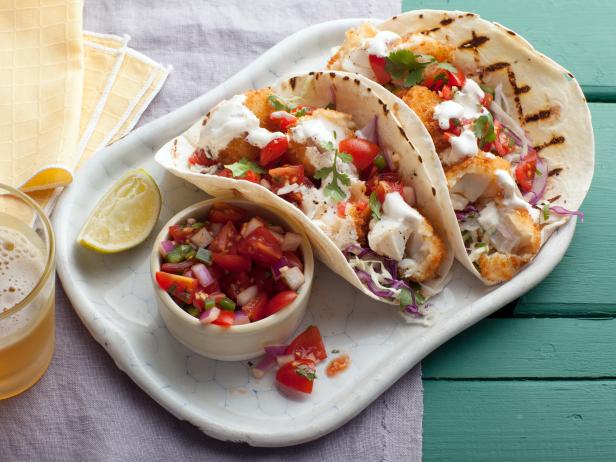 After what was a doozy of a winter, we are pleased to finally welcome spring (and all the yummy produce that follows). By incorporating bright veggies and fruit like asparagus, rhubarb and strawberries, you add layers of flavor to even the simplest dishes — and nobody does that better than the king of Flavortown himself. Read on below to get some of Guy Fieri's best-ever recipes for springtime eats.
Tex Wasabi's Koi Fish Tacos (pictured above)
After marinating flaky cod in a mixture of lime juice and tequila, the fish is coated in coarse breadcrumbs, which means it boasts a crispy crust after a quick deep-fry.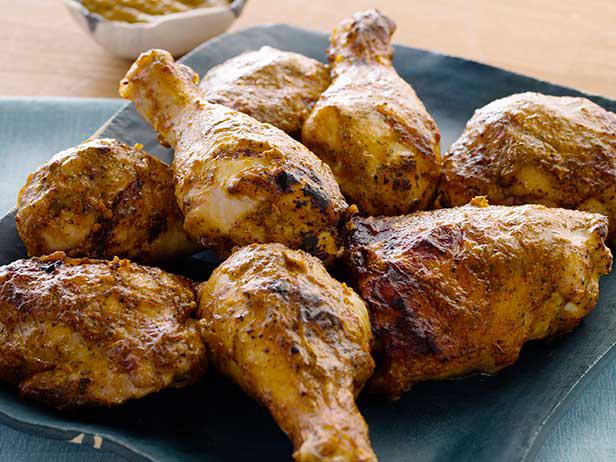 Chipotle-Mango BBQ Chicken
Guy's makes a sweet-yet-spicy sauce with mango and chipotle peppers in adobo that does triple duty: as a marinade, as a basting sauce and as a serving sauce. There's no doubt that this chicken packs a punch.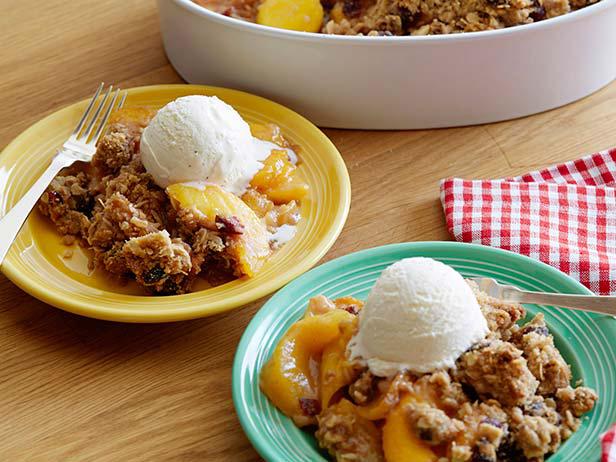 Cin-ful Peach Cobbler
While peaches are not in season just yet, you can still go ahead and make this crave worthy dessert, since Guy's recipe calls for frozen peaches.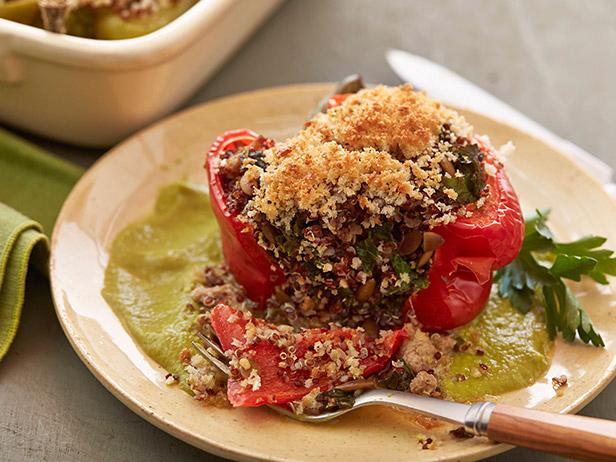 Turkey and Quinoa Stuffed Peppers
A Parmesan topping adds crunch to Guy's stuffed peppers, but it's the sauce of sweet roasted tomatillos, creamy avocado and bold jalapeno that bring this satisfying dish to the next level.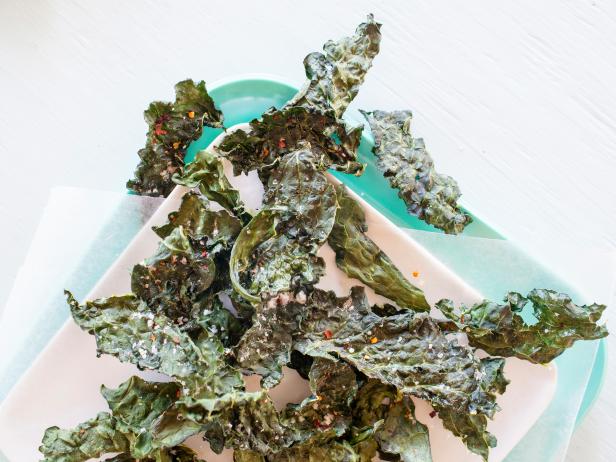 Crispy Kale Chips with Lemon
If the change of seasons has you turning a healthier leaf, opt for crispy slices of kale to jumpstart your plan. Thanks to the addition sea salt and red pepper flakes, you won't miss potato chips at all.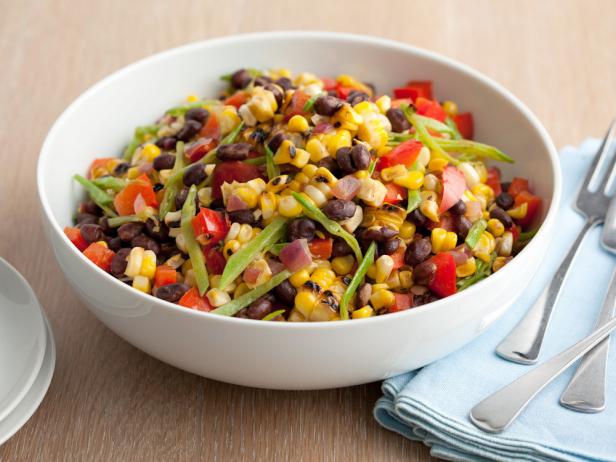 Black Bean and Corn Salad
Mix together this Southern-style salad in just about 10 minutes to turn out bold flavors in a hurry.
Strawberry Rhubarb Crumble
The tart taste of rhubarb is balanced by the sweetness of strawberries. When topped with a roasted-almond crumble, you get a dessert that hits all the bases.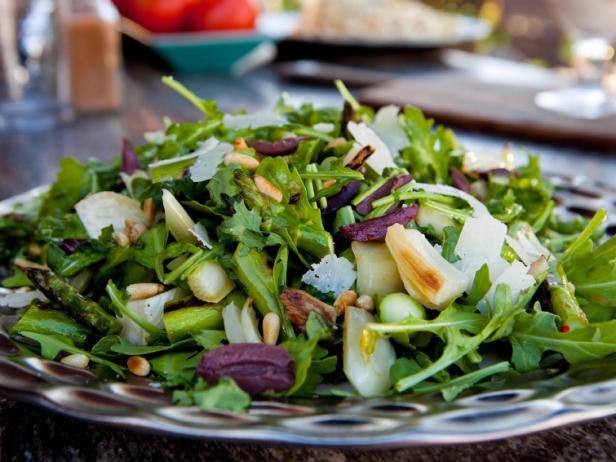 Grilled Fennel and Asparagus Salad
Giving your vegetables a quick char on the grill is a great way to incorporate smoky flavor into a salad. For this recipe, the caramelized fennel and asparagus pair nicely with toasted pine nuts and spicy baby arugula.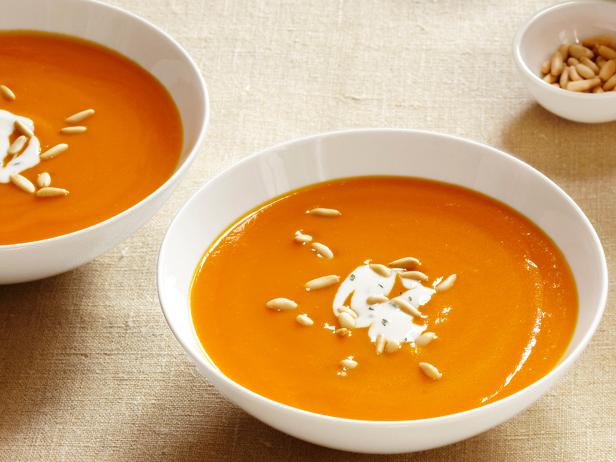 Ginger-Carrot Soup
Homemade soup made with seasonal vegetables is a perfect go-to for a chilly spring night. Only requiring 25 minutes of hands-on work, this easy recipe can be yours in no time.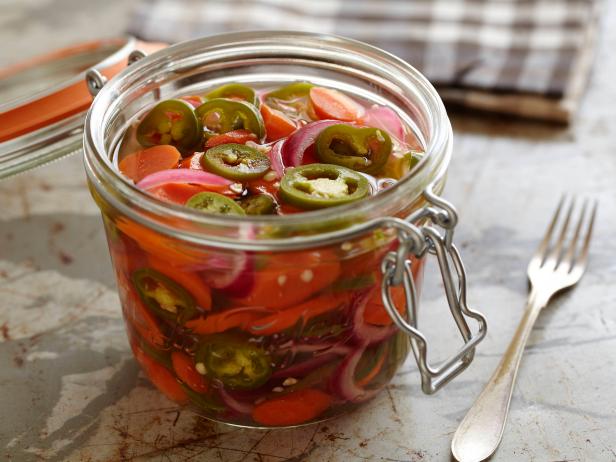 Pickled Jalapenos and Carrots
Preserve the lifespan of vegetables — and give them some tang — with this DIY pickling recipe. Use the vinegary veggies as toppings for sandwiches or salads, or simply enjoy them as-is.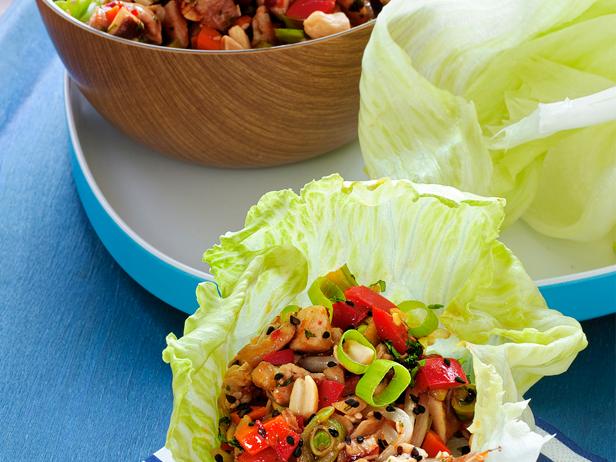 Asian Chicken Lettuce Cups
Perfect for a hearty party appetizer, these top-rated wraps are filled with a chicken-veggie mixture and finished with crispy wontons.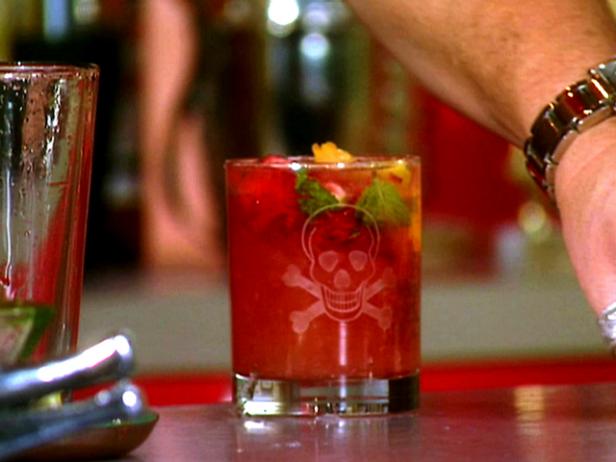 Strawberry and Tequila Cooler
As the weather starts to heat up, cool down with what Guy calls "a dessert in margarita form." His tip for a perfectly chilled cocktail? Use crushed ice to cool the drink faster and give it a polished look.
More posts from Rachel Trujillo.
Similar Posts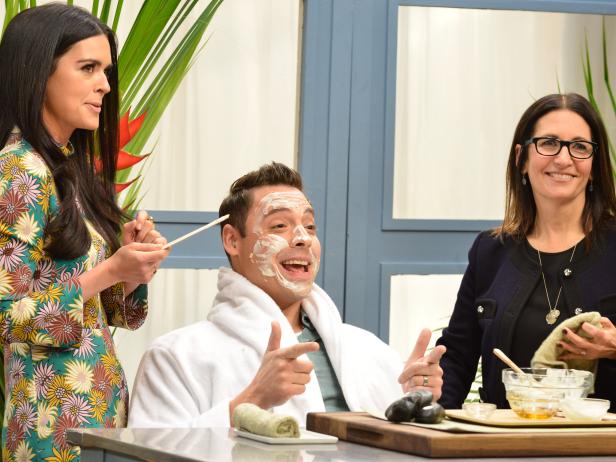 You don't have to travel somewhere exotic to make the most of your time off....