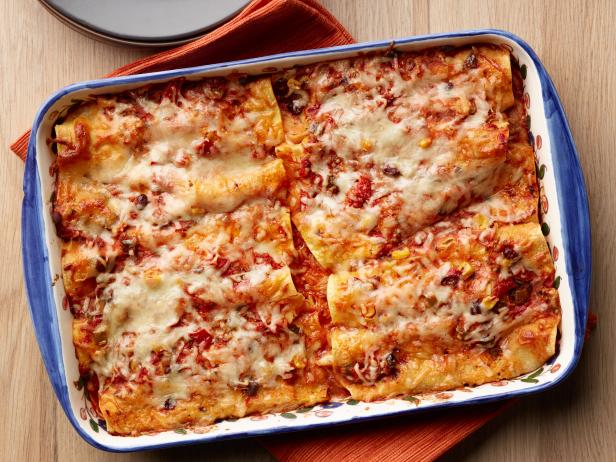 It's that time of year when clutter starts to make you itchy. Suddenly, clearing out a pantry stuffed with cans and jars picked up over a year of grocery shopping feels urgent (just because can of tomatoes can last a year-and-a-half in your pantry doesn't mean you want to look at it for that long). Here are seven recipes that make much-needed space on your shelves.
Shortcut Chicken Enchiladas (above)
Pick up a rotisserie chicken on the way home from work, grab some tortillas and cheese from your fridge, and pull a can of refried beans and a jar of salsa from your pantry to have dinner on the table in under an hour.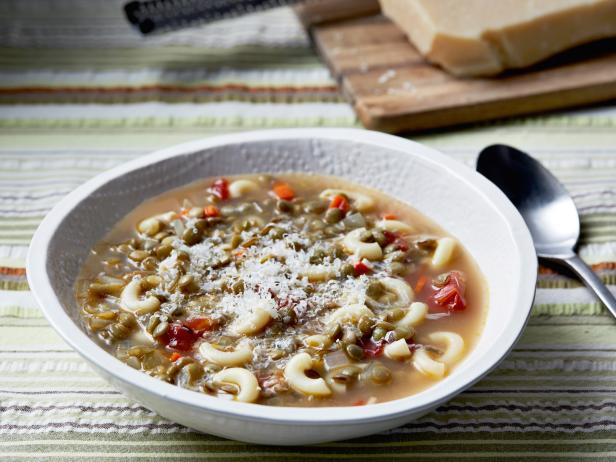 Lentil Soup
A can of diced tomatoes, a pound of lentils and (surprisingly elegant) elbow pasta are the bulk of Giada De Laurentiis's easy one-pot soup.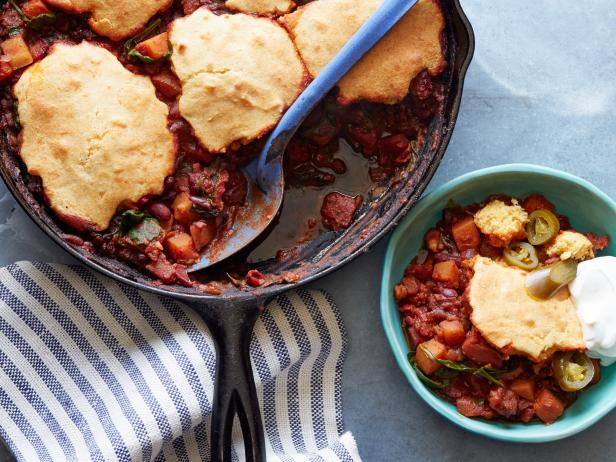 Vegetarian Skillet Chili
Make some room on your canned veggies shelf and your baking shelf with this super-satisfying skillet dinner. Canned tomatoes and kidney beans get an extra burst of freshness from butternut squash — buy the pre-cut kind at the grocery store to make the prep even easier on yourself.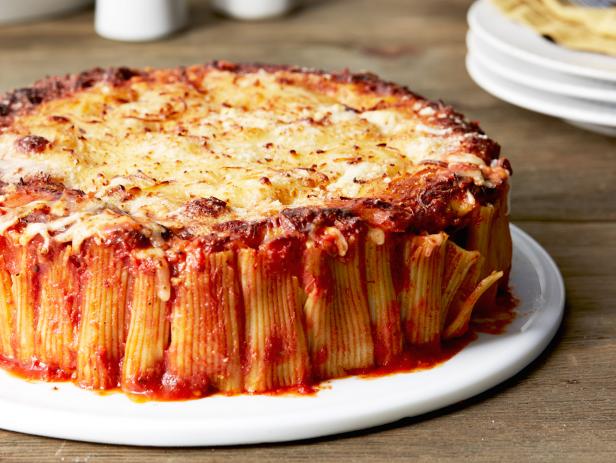 Rigatoni Pie
We bet you already have every ingredient you need to make this dinner party-ready main dish. Raid your pantry for canned tomatoes to make the sauce, or sub in a jar of marinara — either option will be delicious.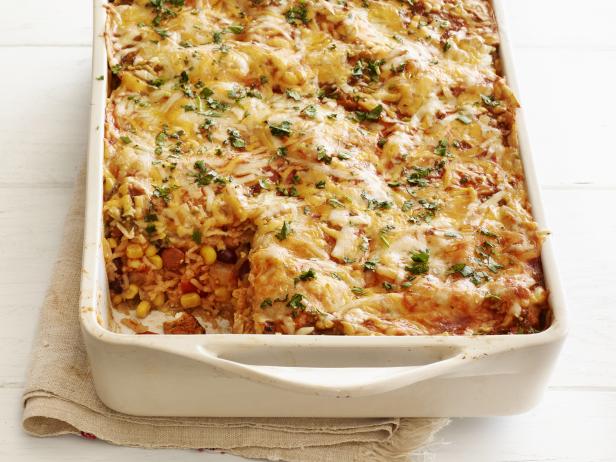 Mexican Tortilla Casserole
Ree Drummond knows that a casserole is often the best way to take advantage of kitchen shortcuts. Cans of pinto beans, kidney beans and corn easily add heartiness to this dish, and jarred salsa and enchilada sauce bring the zip.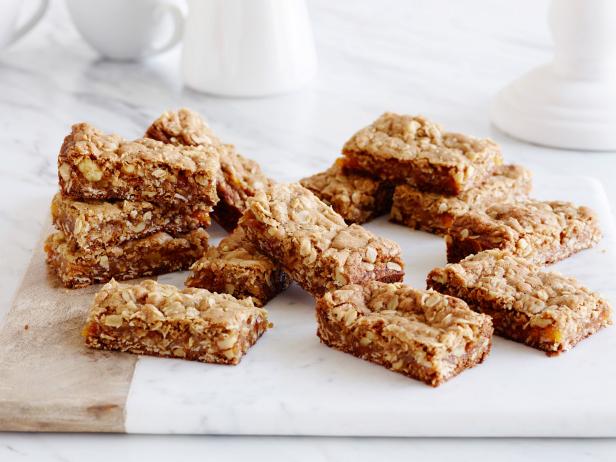 Apricot Oat Bars
If you find you can't commit to an oatmeal-for-breakfast habit, turn those languishing oats into on-the-go snacks. Giada layers these bars with a mixture of apricot jam and dried apricots for a filling that's both sweet and chewy.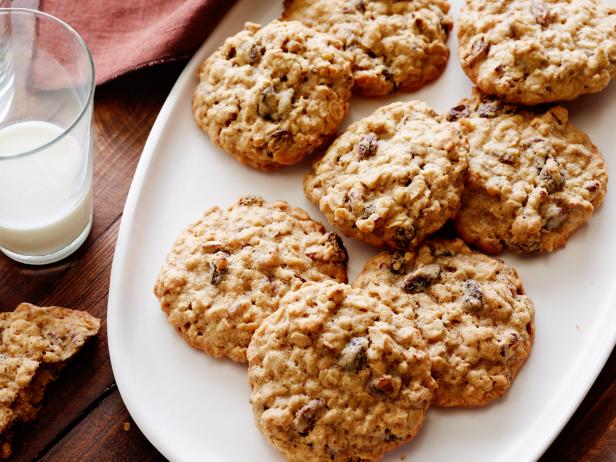 Raisin Pecan Oatmeal Cookies
Ina Garten offers up a chunky, substantial cookie recipe packed with pecans, raisins and three cups of oatmeal so you can empty your pantry while filling your cookie jar.
More posts from Lauren Piro.
Similar Posts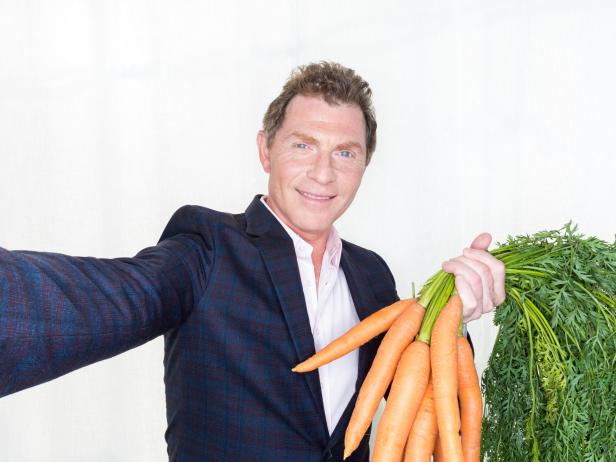 Food Network star Bobby Flay is no stranger to the idea that people want to eat more fruits and vegetables....