It's nearly impossible to disappoint with scalloped potatoes considering the dish, like all gratins, is built on a foundation of cheese, cheese and more cheese. Most importantly, it makes an excellent companion to hearty mains, like roast chicken, lamb, pork tenderloin and ham. But despite its versatility and first-rate sidekick potential, scalloped potatoes — in all of their creamy extravagance — appear on our tables just a handful of times throughout the year: On Thanksgiving, sometimes on Christmas, and maybe again on Easter. Luckily for us, Easter is coming right up, so treat yourself and your guests to this classic potato side by choosing from one of our many holiday-worthy recipes.
Extra Cheesy
The chefs in Food Network Kitchen make this decadent side dish by layering thinly sliced potatoes with heavy cream and mozzarella, Asiago and raclette cheeses. For that mouthwatering golden-brown crust, top the dish with Parmesan cheese and bake until bubbly.
Extra Crispy
If you're that person at the dinner table who always calls "dibs" on the crispy edges, then this is the recipe for you. Food Network Kitchen's super-sized sheet-pan version maximizes the crunchy, browned bits without sacrificing the creaminess of the potatoes underneath.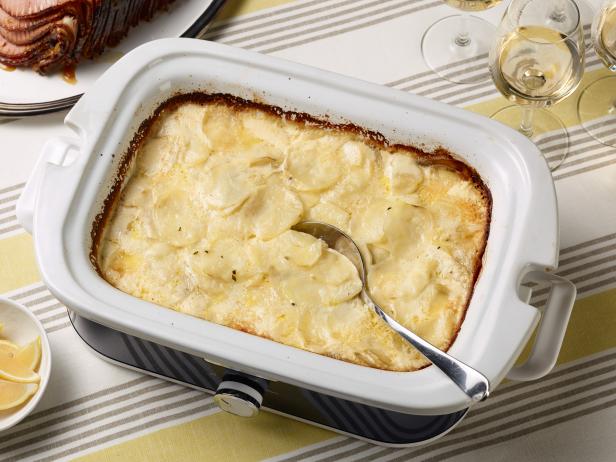 Slow-Cooked
This recipe will really put your slow cooker to the test — and more importantly, free up priceless oven real estate. Try adding a little bit of flour to help thicken and stabilize the cream. Keeping the potatoes thin is the secret to this recipe's success try using a mandoline to slice them evenly.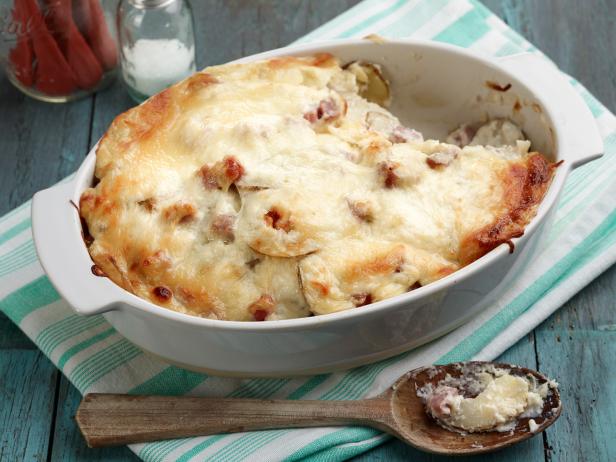 With Ham
Looking for a potato side with a little oomph? Ree Drummond makes her extra-special scalloped potatoes by throwing in some diced ham for a meaty bite in every forkful. Top it all off with a thick top layer of Monterey Jack and bake until it's melted and golden-brown.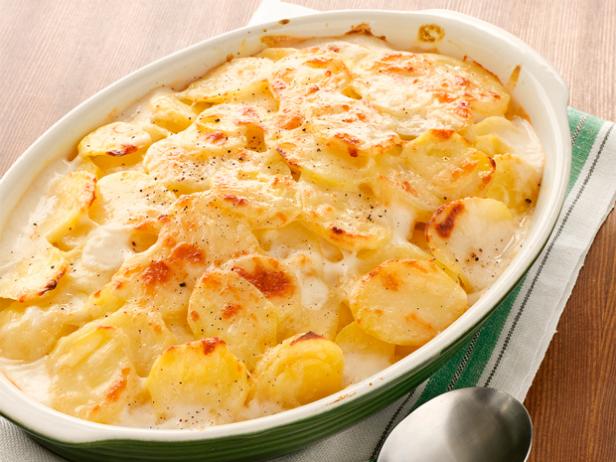 Low-Fat
Hoping to save room for dessert this year? Slim down the sides with Food Network Kitchen's lighter-than-average recipe. The dish calls for freshly grated Gruyère cheese, and because the cheese has a ton of nutty flavor, you don't have to use a lot of it.
Vegan
Your vegan (and vegetarian!) guests will thank you profusely for this dairy-free take on the classic potato side — but don't be surprised if you see the non-vegans sneaking a spoonful. Nutritional yeast creates a nutty cheesiness that's hard to resist, while the silken tofu and tender new potatoes combine to create a texture so creamy, no one will miss the milk and cheese.
Sweet and Smoky
Bobby Flay creates a smoky marinade for his scalloped sweet potatoes by whisking chipotle puree into heavy cream. You might be surprised to find that there's no cheese involved in the recipe — but this way, the vibrant orange color of the sweet potatoes can really shine through.
Check out more of our best Easter side dishes here.
More posts from Emily Lee.
Similar Posts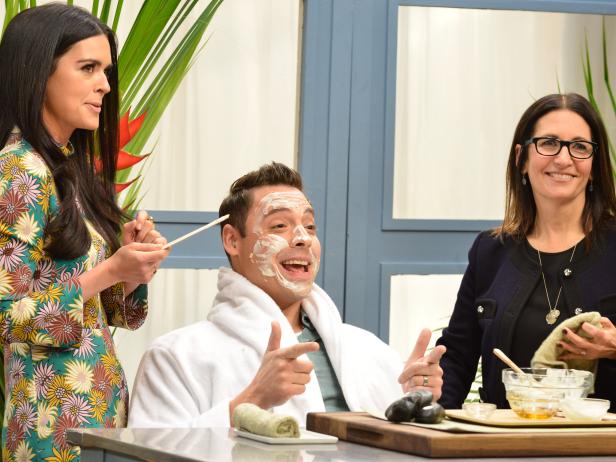 You don't have to travel somewhere exotic to make the most of your time off....