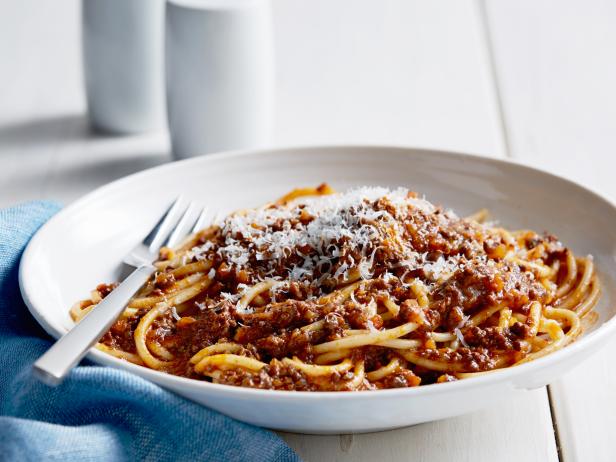 Lamb may be a classic Easter dish, but if your family is like mine and doesn't hold that dish in your repertoire, there are plenty of delicious choices that are every bit as festive. Read on below for my tried-and-true picks, like ham, pork roast, chicken and seafood.
Pasta Bolognese (pictured above)
The beauty of making this dish for company is that the sauce needs to simmer for a few hours before serving, which means that you can get the bulk of the meal finished before your guests arrive.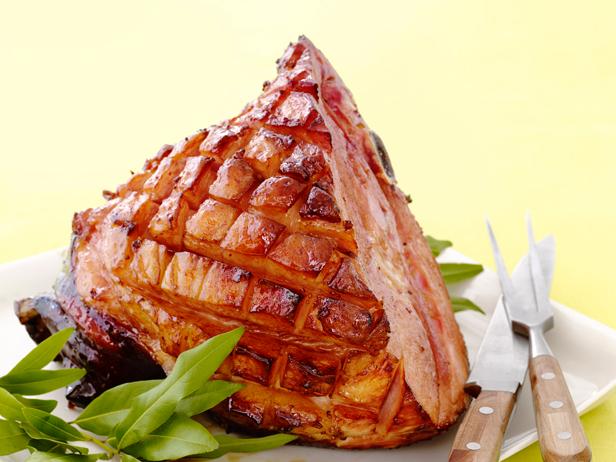 Classic Glazed Ham
Start with a classic ham and dress it up with bold flavors. This one gives four glaze options: Apple-Maple, Mustard-Orange, Hoisin-Spice and Pineapple-Apricot.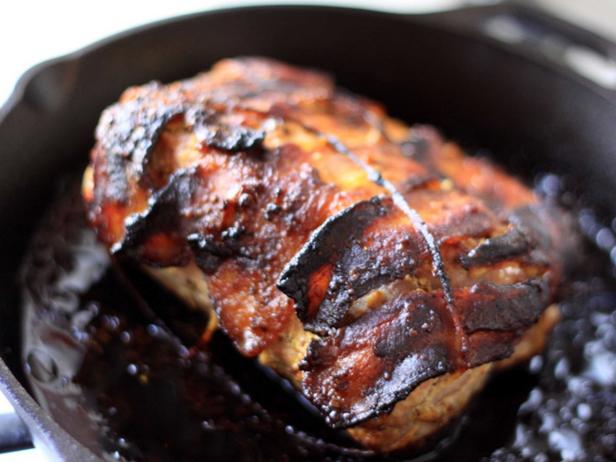 Bacon-Wrapped Pork Roast with Mustard Sauce
Pair this moist and tender pork roast with scalloped potatoes and roasted asparagus for an impressive holiday dinner.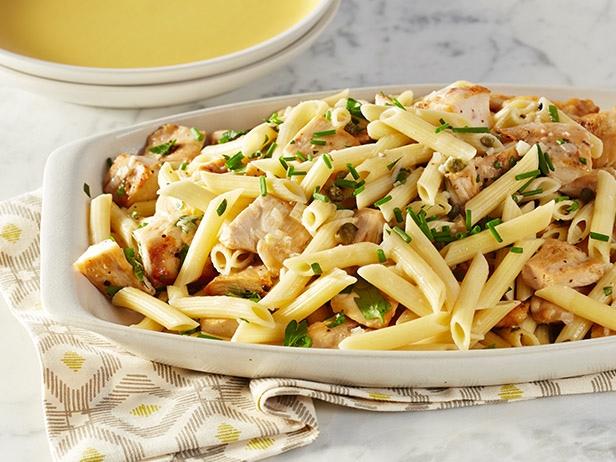 Chicken Piccata Pasta Toss
Rachael Ray's easier version of a classic comes together quickly with no meat mallet required. You'll get the same tangy flavors with capers, white wine and lemon juice in a hearty pasta with juicy chunks of chicken. Bonus: Since it's an all-in-one meal, there's no need to make separate protein-starch components.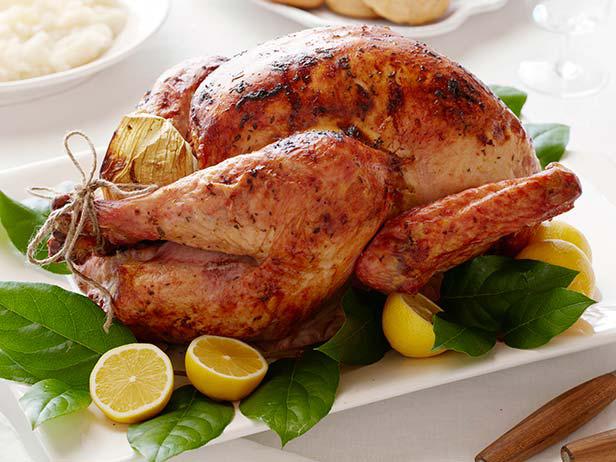 The Barefoot Contessa's Perfect Roast Turkey
It's time to think beyond Thanksgiving when we see turkey. In fact, roast turkey is my mom's go-to party meal. You can bet this version is something special, with melted butter, fresh lemon and thyme in abundance. It's no wonder Ina Garten's recipe has racked up a stellar 5-star rating.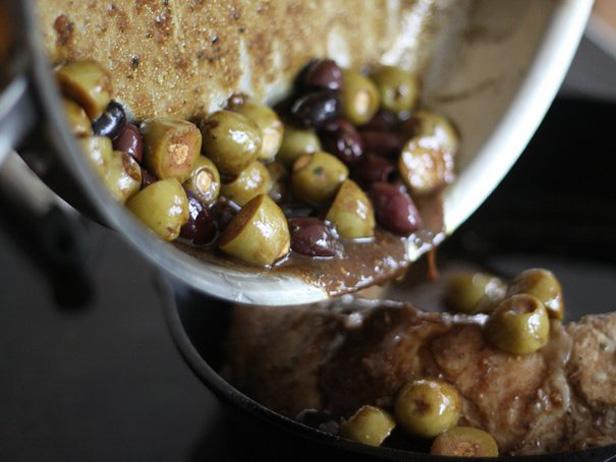 Pork Tenderloin with Balsamic Vinegar and Olives
I love it when a fancy meal actually cooks quickly and easily. This crowd-pleaser is one of those go-to dinners, and it's done in 20 minutes.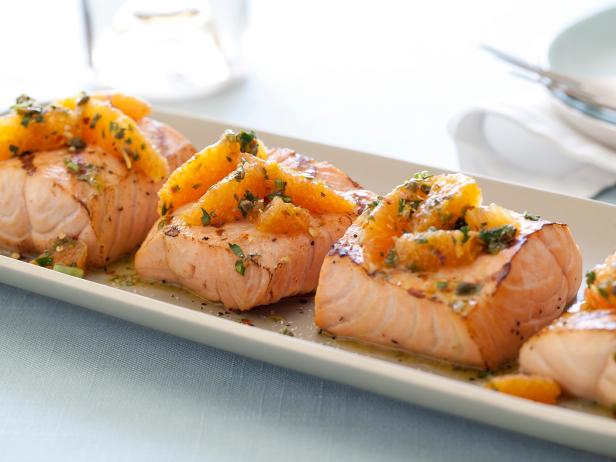 Grilled Salmon with Citrus Salsa Verde
Giada De Laurentiis tops her quick-cooking salmon with a mixture of oranges, lemon juice, fresh mint and capers for a sweet-salty flavor combo that's undeniably fresh.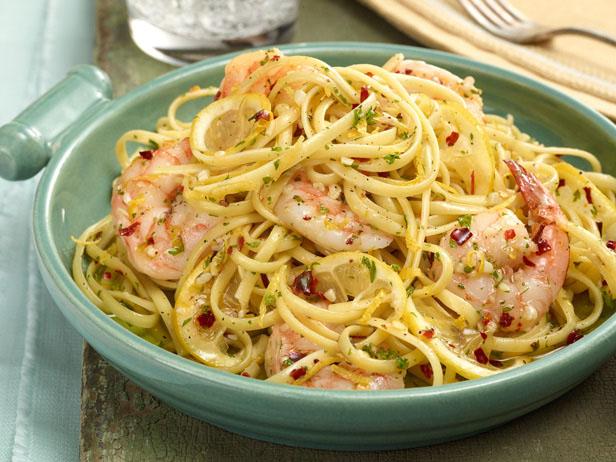 Linguine with Shrimp Scampi
There's just something decadent about juicy shrimp peeking out from tender noodles in a buttery sauce — especially when there's vibrant lemon juice running throughout.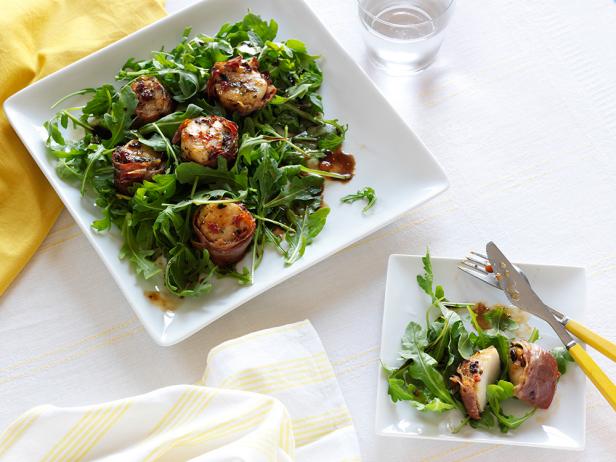 Prosciutto-Wrapped Scallops
Not only does Giada wrap succulent scallops with salty prosciutto, but she also rubs the seafood with a flavorful mixture of sun-dried tomatoes, olives, fresh basil and balsamic vinegar.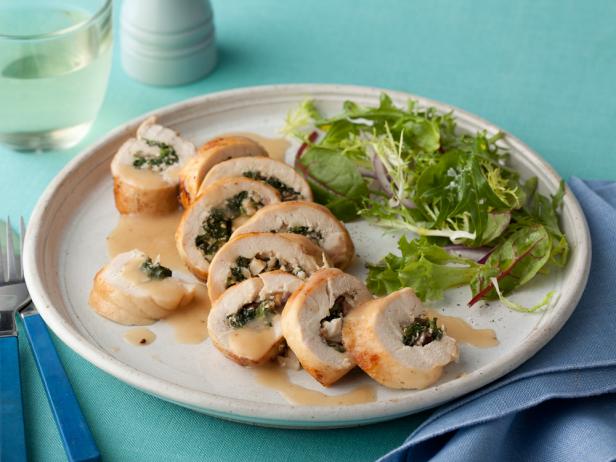 Spinach and Mushroom Stuffed Chicken Breasts
Leave it to Rachael to come up with another quickie meal that seems straight from a restaurant kitchen. Oozing with two kinds of cheese, plenty of garlic and earthy mushrooms, it's a company-worthy dish.
Roasted Beef Tenderloin with Roasted Pepper and Black Olive SauceRoasted Beef Tenderloin with Roasted Red Pepper and Black Olive Sauce
For a wow-worthy steak dinner, look no further than this top-rated tenderloin. It cooks right in the oven — no grilling required — and is best served with a coarse roasted pepper-garlic mixture.
Charity Curley Mathews is the mom of four small kids and lives in North Carolina on a mini farm in the making. She's a contributor to InStyle, The Huffington Post and eHow Food and the founder of Foodlets.com, a food and parenting blog where every recipe is full of fresh ingredients, simple to make and kid-tested x4. You can follow her on Facebook.
More posts from Foodlets.
Similar Posts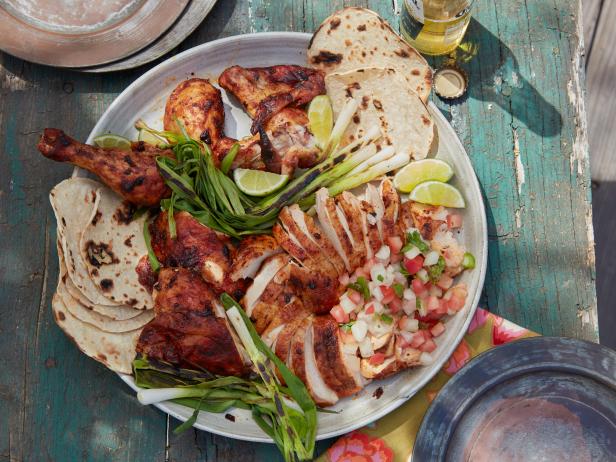 A little preparation means you can enjoy cookouts as much as your guests....