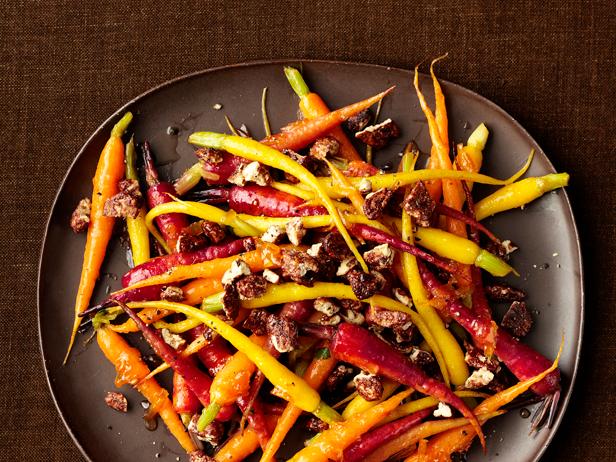 Spring is here! (And, bonus, it's almost starting to actually feel like it outside.) With tons of fresh produce finally appearing on the scene — asparagus, peas, rhubarb and more fresh picks — there's a lot of flavorful, colorful eats up for grabs at the market these days. Don't let the season pass without taking full advantage of what's available. The tried-and-true recipes below are the best way to enjoy the flavors of the season without getting fussy or overly complicated — just fresh food that will leave you wanting more.
Marmalade-Glazed Carrots with Candied Pecans (pictured above)
Not only do these rainbow carrots deliver a pop of color on the plate, but they're dressed with a sweet orange glaze and finished with crunchy nuts, which guarantees bold taste and texture.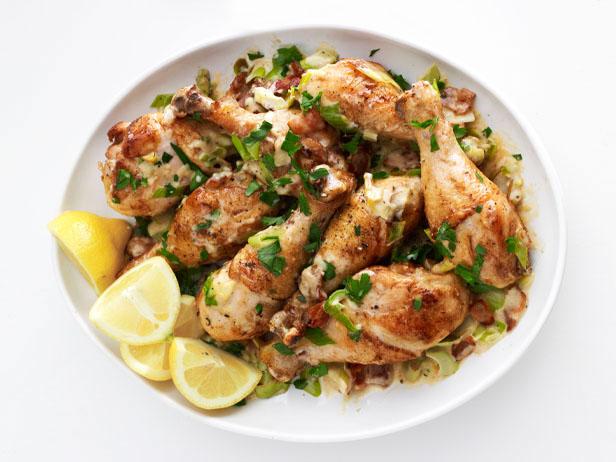 Pan-Roasted Chicken with Leeks
I love mixing a tried-and-true dish with something new. What family doesn't love chicken legs? These happen to be nestled on top of sauteed leeks, brimming with fresh flavor.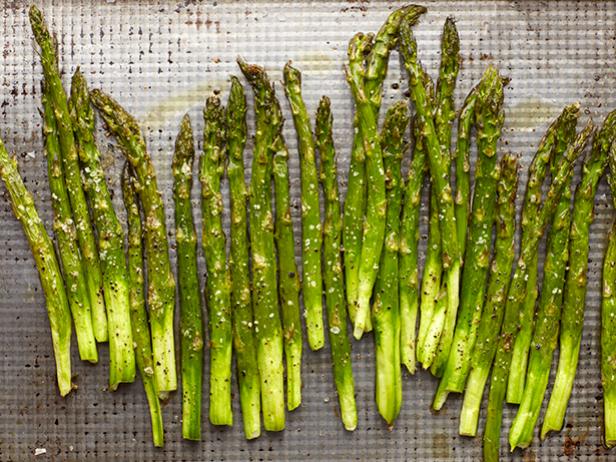 Roasted Asparagus
Ina Garten's delicious dish is responsible for putting us over the edge, from a one-pound asparagus family to the two-pound category. Plus, it's so easy to make that my kindergartener prepared the whole thing herself for Easter dinner last year.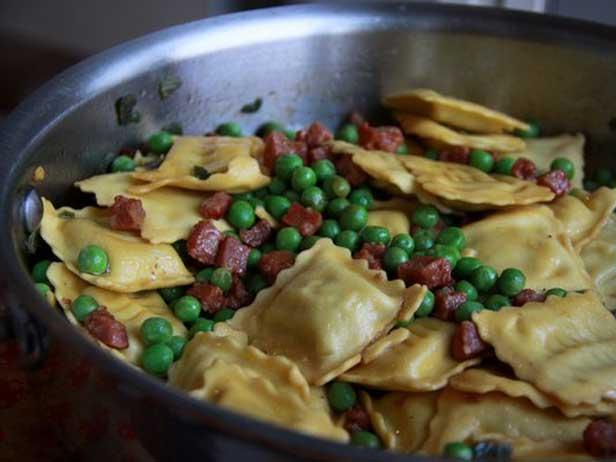 Ravioli with Peas & Pancetta
Who said pasta has to be drowning in red sauce? This simple spin on sauce has the lightest touch, perfect for spring.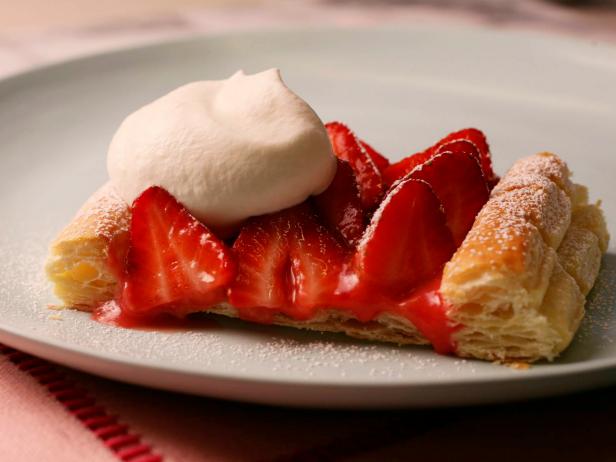 Strawberry-Rhubarb Tart
You know it's spring when those rosy stalks of rhubarb appear in the produce aisle. Thanks to two shortcuts — using puff pastry and starting with a jar of jelly — this tart is much easier to make than pie, but it's every bit as delicious.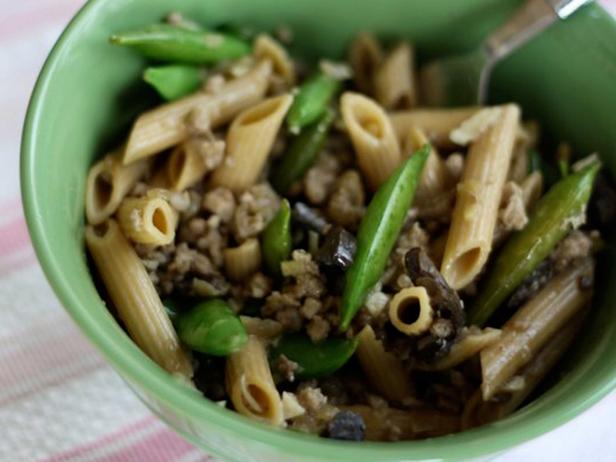 Penne with Sugar Snap Peas & Pork
This quick and easy stir-fry wouldn't be the same without the garden-fresh taste of sugar snap peas, bursting with spring flavor in every bite.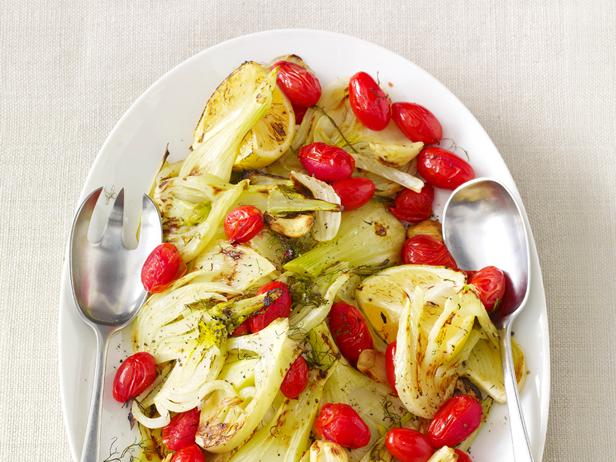 Roasted Fennel with Tomatoes
If you have yet to try fennel, with its rich licorice flavor, this simple side dish is for you. Put everything on a sheet pan, drizzle with oil and let the oven work its magic.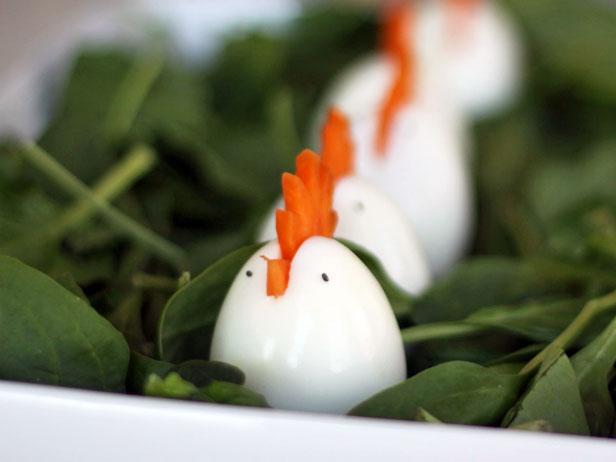 The Cutest Egg Platter You've Ever Seen
When I made these little chicks for Easter, my kids didn't just squeal. They cheered! Then they rooted for the little eggs, which made it awkward to eat them, but still. Success! Get the easier-than-you think, step-by-step instructions here.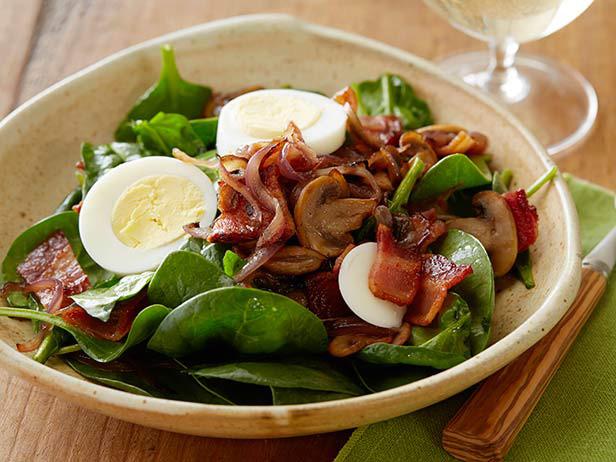 Perfect Spinach Salad
You know you can trust Ree Drummond to turn a salad into a satisfying meal. This surprisingly healthy recipe requires only a handful of ingredients, but they're all flavor-packed picks like caramelized mushrooms and crisp bacon, making this salad worthy of company.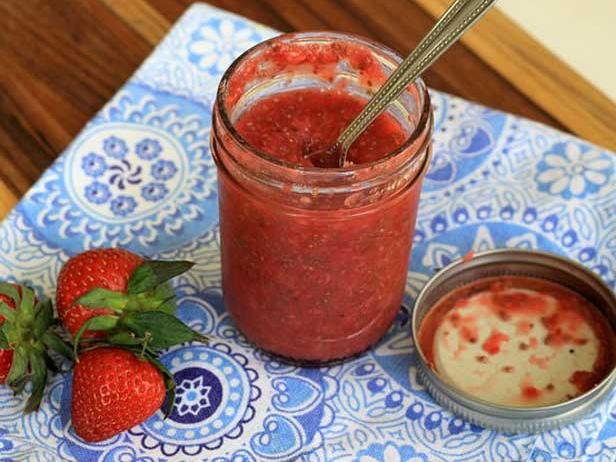 3-Ingredient Fresh Strawberry Refrigerator Jam
There's a secret ingredient that makes this jam thick and satisfying without boiling at all. And here's a hint: It's actually really good for you!
Charity Curley Mathews is the mom of four small kids and lives in North Carolina on a mini farm in the making. She's a contributor to InStyle, The Huffington Post and eHow Food and the founder of Foodlets.com, a food and parenting blog where every recipe is full of fresh ingredients, simple to make and kid-tested x4. You can follow her on Facebook.
More posts from Foodlets.
Similar Posts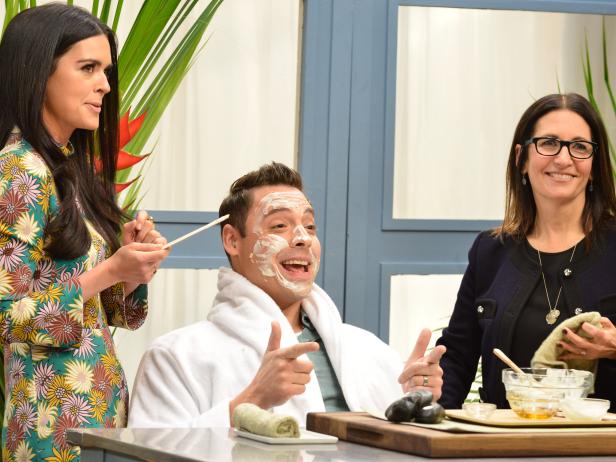 You don't have to travel somewhere exotic to make the most of your time off....