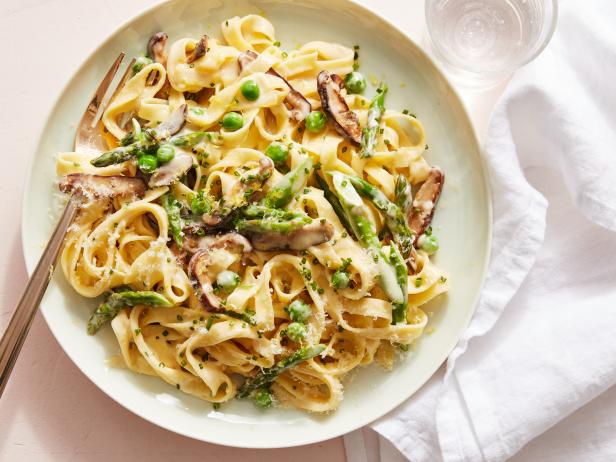 Though some of us are still seeing frost-filled mornings and might not be quite so ready to relinquish our soup bowls, spring is finally on the horizon and it's time to make the most of it. Take this weekend to introduce some springtime flavor to your cooking, with meals featuring fresh herbs, sweet strawberries and green produce. Here are 5 recipes to make this weekend.
Spring Vegetable Fettucine Alfredo
Bridging the gap between hearty comfort food and leafy spring mains, this creamy pasta has a mix of spring vegetables – peas and asparagus – and some lemon zest to brighten the dish.
Take a break from your avocado toast obsession and try the other green dip, made with peas, fresh mint, ricotta cheese, lemon zest and Parmesan. It's light, fresh and creamy with a bit of tang, perfect for topping on toast.
Risotto gets a spring makeover in Food Network Magazine's recipe featuring peas and pesto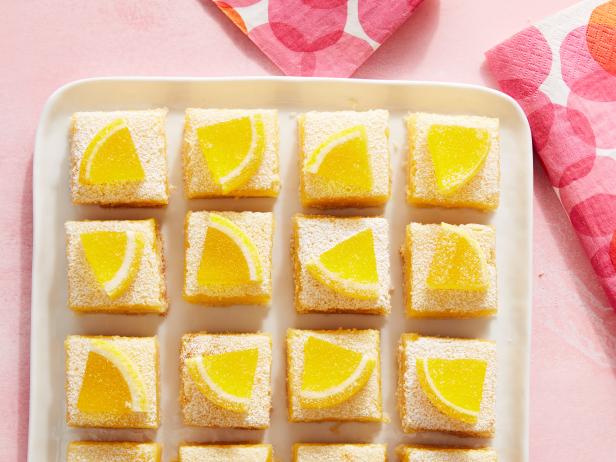 The Most Lemony Lemon Bar of All Time
Though lemons are in-season through winter's chill, there's something about its bright flavor, like a gastronomic wake-up call, that perfectly suits the essence of spring. Here we have a treat for lemon devotees – a lemon bar that edges on mouth-puckering tartness, topped with lemon-flavored gummy candy (shaped like a lemon slice, of course).
Take dessert to the next level with a sweet and tart strawberry cobbler. Give the dish time to cool after baking and serve each plate with a scoop of vanilla ice cream.
More posts from Colleen Park.
Similar Posts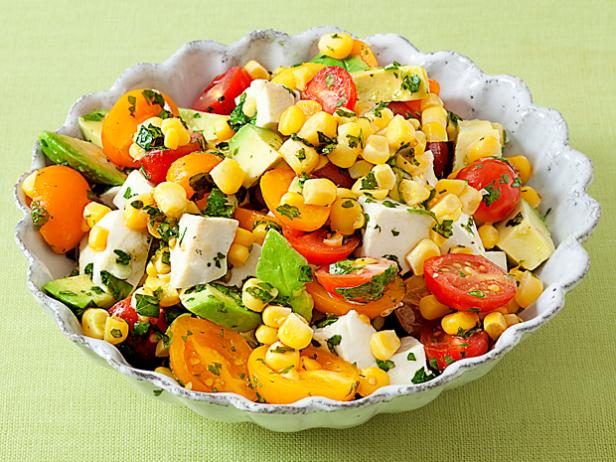 When it's too hot to cook, look no further than these tomato-focused recipes....