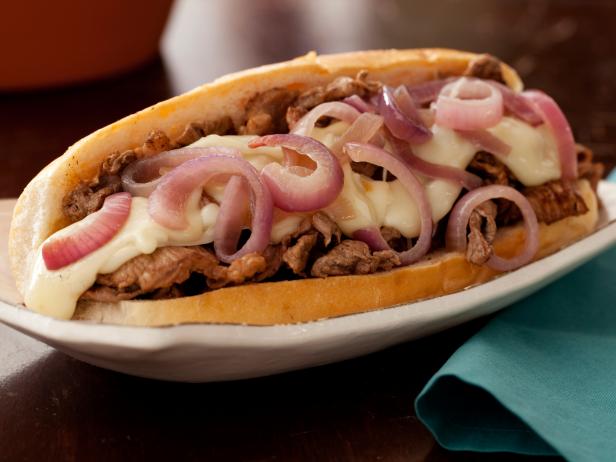 The annual NCAA Division I men's basketball tournament kicked off yesterday, which means college basketball fans around the nation will gather over the next month to cheer on their bracket picks. If that includes you, then tune in for our very-important PSA:
When hosting or attending a viewing party, please remember to supply more than hard pretzels and beer.
Whether you're taking bets on the Final Four or have no investment in the games whatsoever, you're destined to get into the spirit of things when the party snacks are on point. These eight schools are predicted to have a statistical edge in this year's tournament, so while you monitor their progress, you can also set a celebratory mood with the universities' local food treasures. If you aren't able to savor Arizona's incredible tacos or Kentucky's excellent barbecue directly from the source, then check out a few of our crowd-pleasing recipes that are sure to complete any March Madness party.
Villanova
Villanova students benefit not only from a first-rate basketball team but from proximity to some of Philadelphia's best cheesesteaks, including legendary local joint John's Roast Pork. Of course, we're always in support of the DIY option, and when it comes to homemade cheesesteaks, there's none better than Dave Lieberman's Fontina-loaded creation (pictured at top).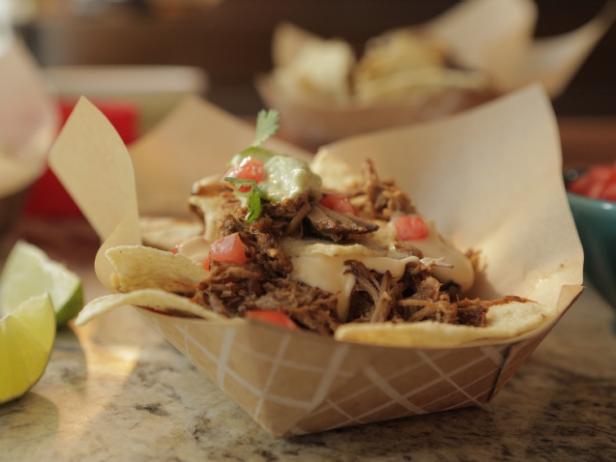 Gonzaga
If Gonzaga makes it all the way to the Final Four – a likely outcome, given their first-seed status in this year's tournament – Bulldog fans can be found toasting their team's success with a round of Big Juicy IPAs and the heaping Pulled Pork Nachos from Spokane's No-Li Brewhouse, just steps from campus. Planning to stay home when they play South Dakota State on the 16th? You can still eat like the locals with Damaris Phillips' slow-cooked pulled pork nachos recipe.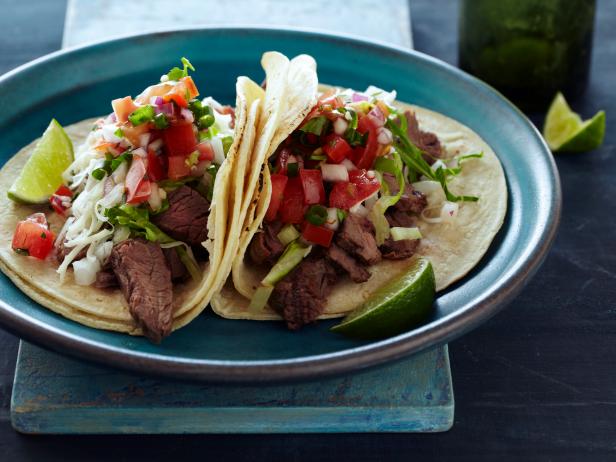 Arizona
No matter what happens to Arizona in this year's tournament, one thing will always ring true: The locals love their tacos. And if the Wildcats advance, fans will surely flock to Tucson's beloved taquerias, like Taqueria Pico de Gallo, in celebration. If you're hosting a viewing party at home, no one will object to Tyler Florence's hearty carne asada tacos.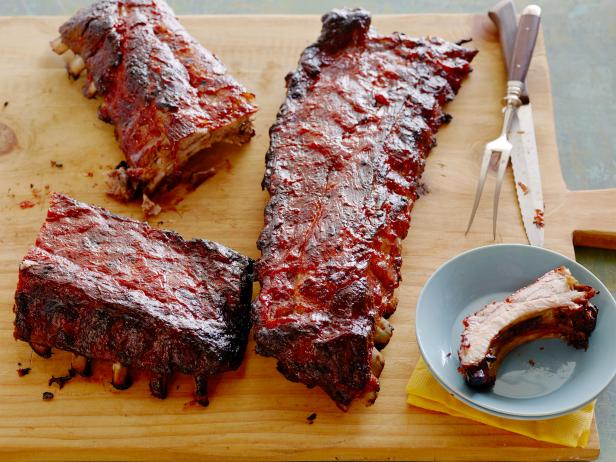 Kansas
Located just 45 minutes from the heart of Kansas City, the University of Kansas is accustomed to two things: Winning — and top-notch barbecue. If you can't make it to Joe's or Woodyard, then settle in for an evening of TV and Trisha Yearwood's brown sugar-molasses shellacked ribs.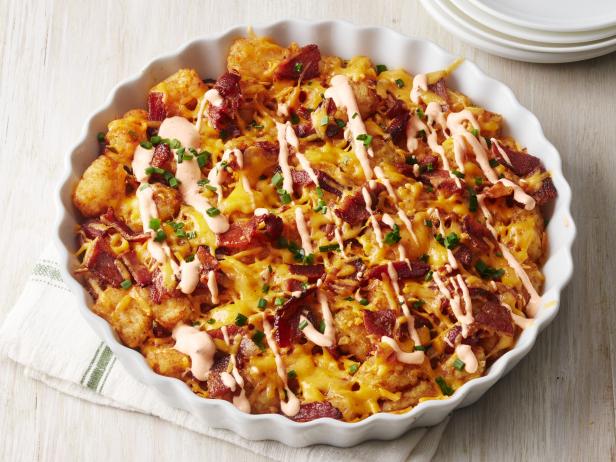 Louisville
For Louisville loyalists, nothing says victory like a heaping plate of the Loaded Tots from Feast BBQ. If the crispy-crunchy bites are out of arms reach, then these bacon-and-cheese-loaded tater tots from Food Network Kitchen will certainly do the trick.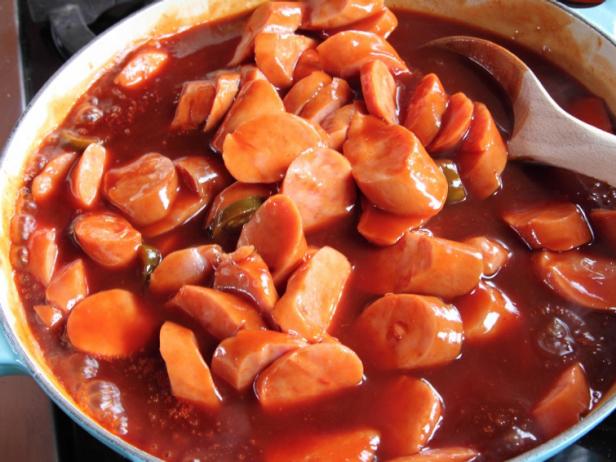 Kentucky
Students at the University of Kentucky will forever be the object of our envy, if only for the fact that campus is a mere 5-minute drive from Blue Door Smokehouse, a veritable treasure in the world of barbecue. If Kentucky advances to the second round, celebrate with some of Blue Door's first-class brisket, smoked sausage, pulled pork or pulled chicken. Or, keep the feast super-local with Ree Drummond's smoked sausage appetizer, which you and your friends can enjoy from the sofa.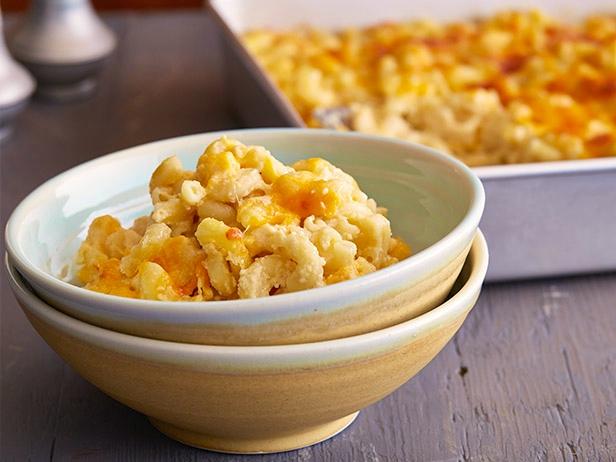 Duke
Durham, North Carolina, home to Duke University's campus, is no shrinking violet when it comes to good eats. With a rich culinary culture all their own, locals are often found tucking into the town's comforting Southern fare, like the Chicken and Waffles at Dame's. Even the macaroni and cheese is a force to be reckoned with. Grab a table and order up – or, you can enjoy your own homemade batch. Tyler's extra-Cheddar-y recipe is a good place to start.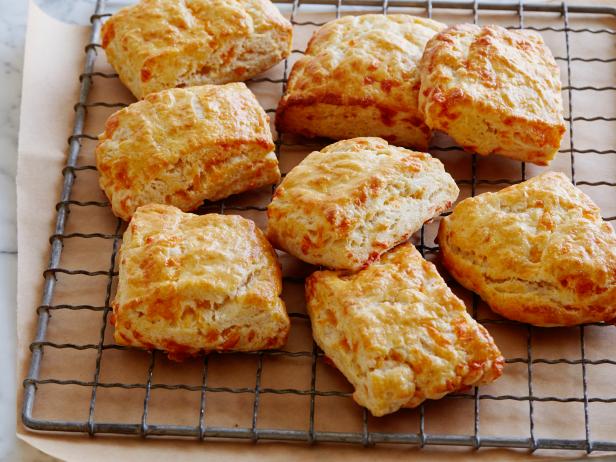 UNC
Chapel Hill, North Carolina is home to both UNC and the nationally-recognized Sunrise Biscuit Kitchen, every local's go-to spot for a chicken and biscuit fix. Cheer on the Tar Heels as they close in on the second round with a batch of the soft, pillowy delights. For those of us outside of Chapel Hill, these homemade,brunch-worthy biscuits will have to do.
Which local campus grub are you rooting for? Let us know in the comments below!
More posts from Emily Lee.
Similar Posts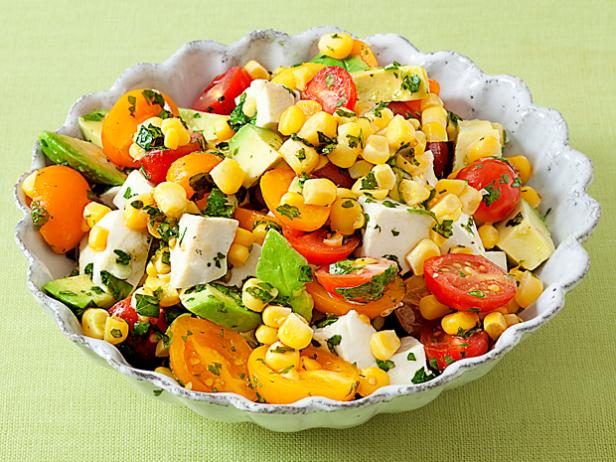 When it's too hot to cook, look no further than these tomato-focused recipes....