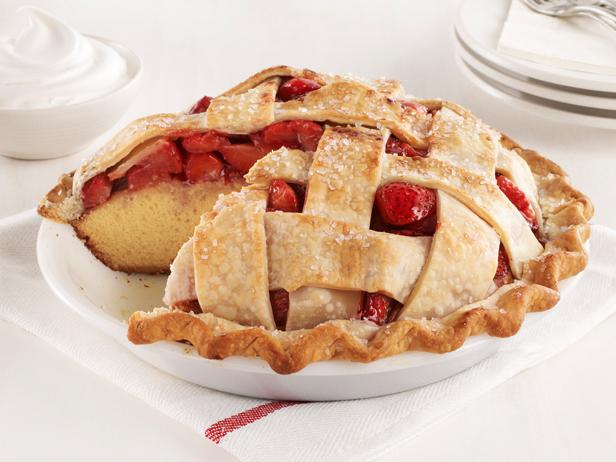 Not that you need a reason to get creative in the kitchen, but Pi Day seems as good an excuse as any. March 14th is a favorite holiday of mathematicians — and gives everyone else a reason to chow down on treats centered around, well, pie. In honor of 3.14, here are some pie-inspired dessert recipes that we're irrationally excited to make.
Strawberry Pie Cake (pictured above)
Have your cake and eat pie too. This mashup looks like a standard strawberry pie until you cut the first slice and spy vanilla cake underneath a layer of strawberry filling.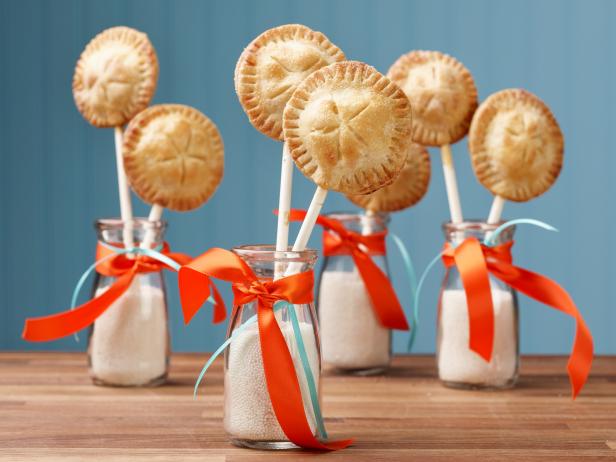 Apple Pie Pops
Part lollipop, part apple pie — these pops are the perfect on-the-go sweet. A pinch of sea salt makes them a bit more sophisticated for an office party, but feel free to skip it if you're bringing them into the classroom.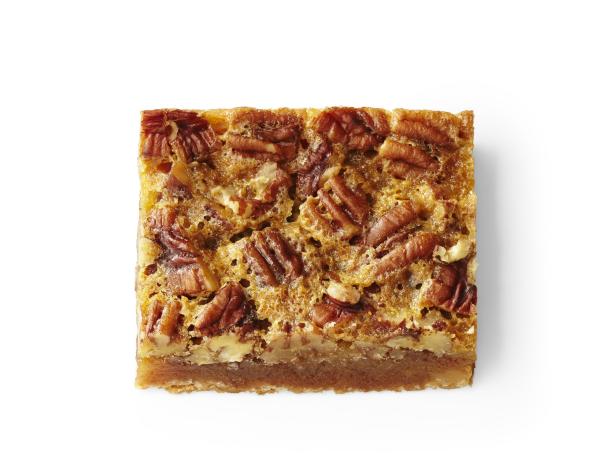 Pecan Pie Bars
Turn this Thanksgiving classic into a chewy bar cookie. Grab a bar from the center of the pan if you're a pie-filling fan.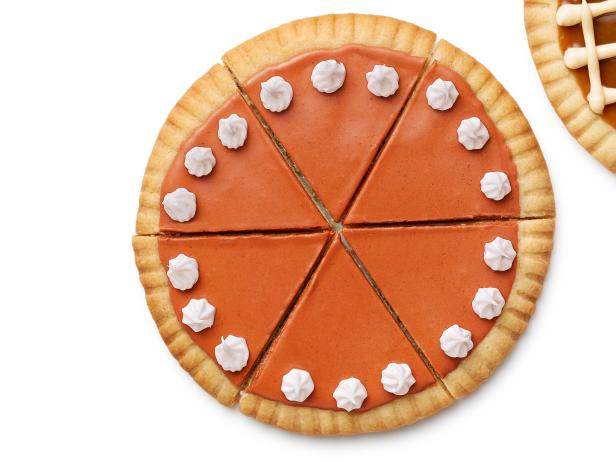 Thanksgiving Pie Cookies
Appease pumpkin spice lovers all year long with these adorable sugar cookies — minimal decorating skills required.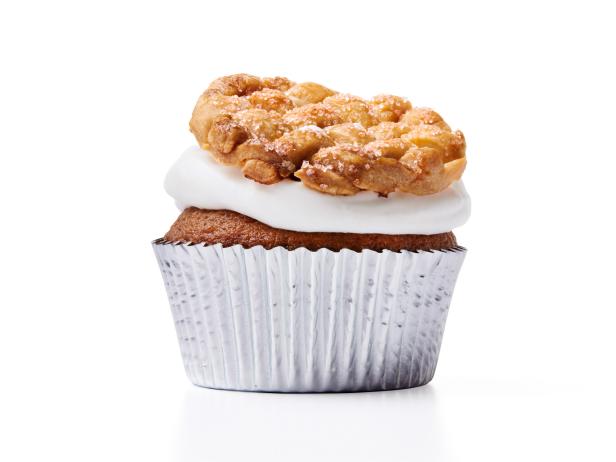 Apple Pie Cupcakes
You can practice your lattice skills when you make the garnish for these pie-inspired cupcakes. Come November, you'll be ready for the real thing.
More posts from T.K. Brady.
Similar Posts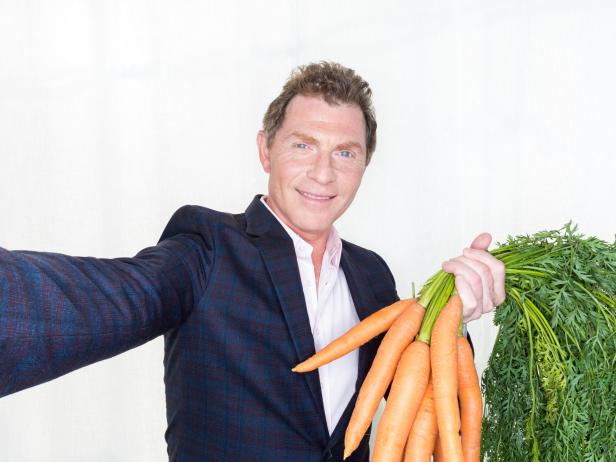 Food Network star Bobby Flay is no stranger to the idea that people want to eat more fruits and vegetables....