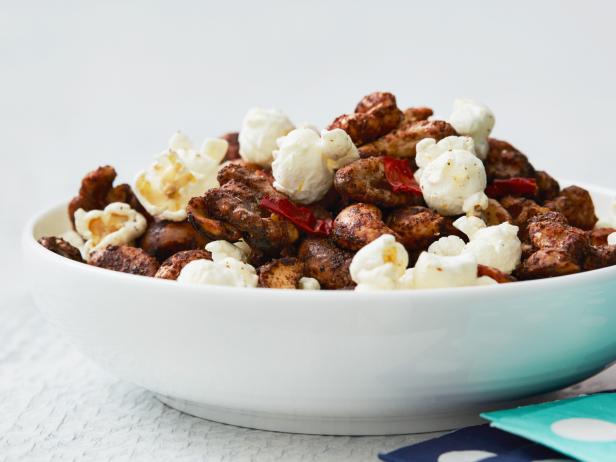 Movie nights are the perfect excuse for nibbling on sweet and salty snacks. When it comes time to watch the action unfold on the screen at home or in the cinema, even chefs who spend their days making masterful dishes prefer to cozy up with low-fuss fare. Here are some of their flick-ready favorites.
It's All About The Crunch
Though Executive Chef Tavis Rockwell and Chef de Cuisine Sarah Rockwell serve Southern-inspired small plates alongside bold wines at LouVino in Louisville, Kentucky, the married couple likes to kick back with a simple pairing of snacks and soda when enjoying some screen time at home. "We love popcorn, of course, popped on the stove not in the microwave. Also warm nuts with brown sugar, salt and bacon — anything crunchy," says Tavis Rockwell.
Follow their lead for movie time and make your own crunchy munchies like this spice-packed snack that brings together nuts, bacon and popcorn.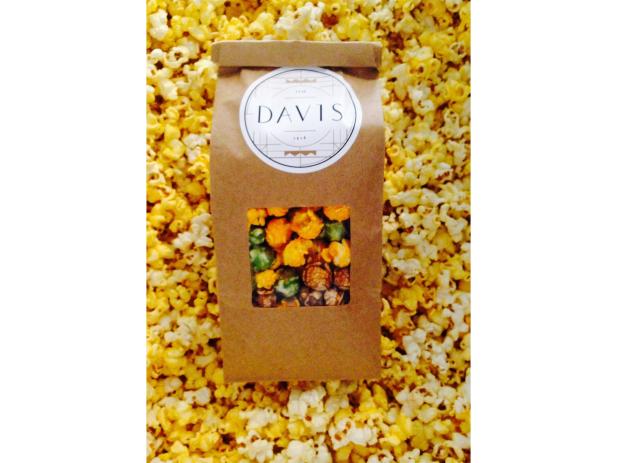 Flavored Popcorn
The newly renovated Davis Theater in Chicago is taking a new approach to snacking at the cinema. As part of the theater's revamp, a restaurant called Carbon Arc has opened inside the same building. In addition to being able to dine at the restaurant before or after the show, moviegoers also have the option to order special items such as sliders to bring into the theater. As the creator of Carbon Arc's menu, Chef Gilbert Langlois is a concession-stand connoisseur, enjoying a classic staple with a creative twist. "I'd have to say the fun and different combinations of gourmet popcorn that our team is creating are a lot of fun and always my go-to movie-theater snack," Langlois says. The team is always churning out new flavors, but some of Langlois' favorites include Cotton Candy, Truffle Parmesan, Sea Salt & Caramel and Sour Dill Pickle.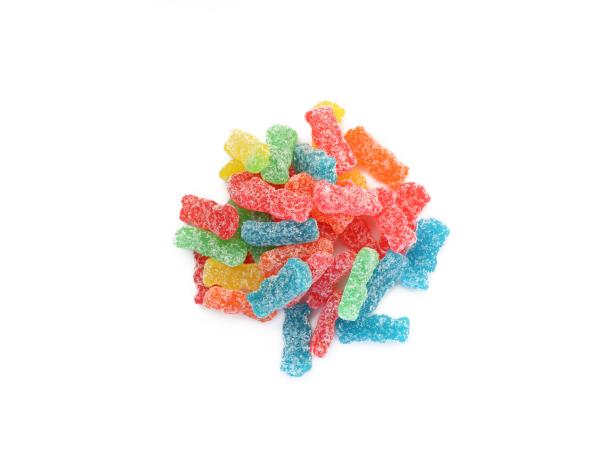 Sweet, Sour and Salty
Bringing together vibrant Mexican flavors may consume her day-to-day cooking at Southern California's Puesto, but Chef Katy Smith likes to keep it simple when she steps away from the kitchen and sits down at the cinema. Her favorite snack? A combination of two concession classics. "Whenever I go to the movies, I pour a box of Sour Patch Kids into my bag of popcorn," she says. "Trust me, the saltiness of the popcorn combines perfectly with the sweet and sourness of the candy."
Photography courtesy of Armando Rafael, Carbon Arc and iStock/pamela_d_mcadams
More posts from Samantha Lande.
Similar Posts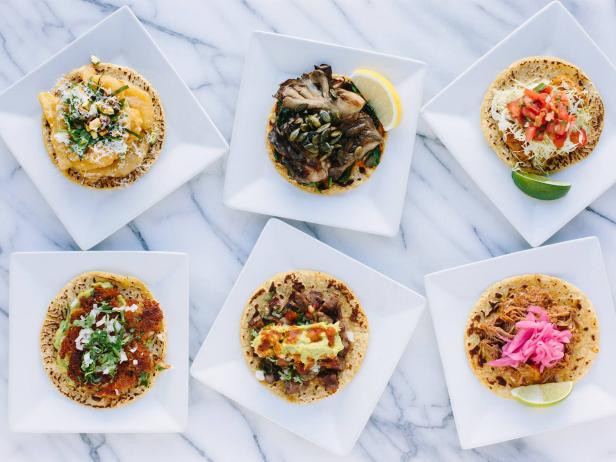 Los Angeles chefs share the most-tempting spots for tacos in the City of Angels....