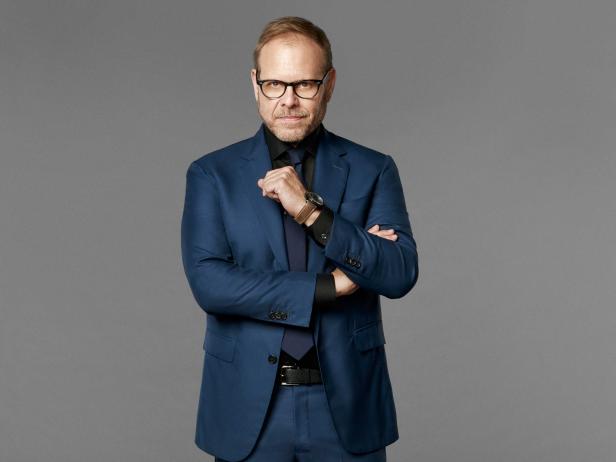 "Allez! Cuisine!"
Literally translated to "Go! Kitchen!" this simple yet powerful phrase began each and every battle in Iron Chef America's Kitchen Stadium, signaling the start of a no-holds-barred quest to determine "whose cuisine will reign supreme." Now, for the first time since 2013, chefs will be returning to the world of Iron Chef — but this time they'll be going for the gauntlet.
Premiering on Sunday, April 16 at 9|8c, Iron Chef Gauntlet is an elite competition that will see seven of the most-renowned culinary superstars face off in the hopes of securing the ultimate culinary title: Iron Chef. But for a chance at this coveted crown, these hopeful challengers will have to prevail over not just each other, though that's indeed a crucial element to success. After five weeks of Chairman's Challenges, judged by Kitchen Stadium guru Alton Brown, and all-or-nothing Secret Ingredient Showdowns, the last chef standing will enter a three-ringed gauntlet. It's in that pressure-packed finale that the remaining challenger will put his or her culinary skills on the line and battle not one, not two, but three Iron Chefs — Bobby Flay, Masaharu Morimoto and Michael Symon — with as many Secret Ingredients. To reign supreme on Iron Chef Gauntlet and earn the title of Iron Chef, that contender must demonstrate not just personal and professional discipline, but also a keen understanding and obvious mastery of that which every Iron Chef is judged against: taste, presentation and creativity.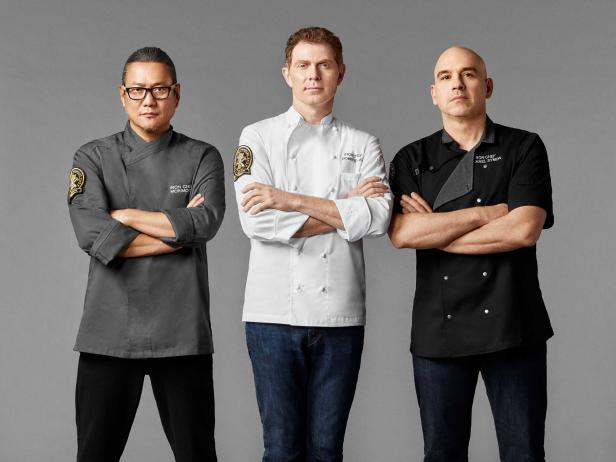 In a true celebration of Iron Chefdom, familiar faces from battles past will return as judges, including many of the Chairman's original Iron Chefs, like Jose Garces, Geoffrey Zakarian, Alex Guarnaschelli and Donatella Arpaia (who's judged countless contests in Kitchen Stadium and beyond). Alton will once again be on hand to host and oversee the competition.
Ready to meet the cast of formidable rivals? Click here to get to know all seven Iron Chef hopefuls.
Before the action of Iron Chef Gauntlet begins, we're giving fans an insider's look-back on all the culinary history that was made on Iron Chef America. Tune in to The Legend of Iron Chef, airing Sunday, April 16 at 8|7c (right before the premiere of Iron Chef Gauntlet), to relive some of the most-memorable moments ever.
As you prepare for the return of all things Iron Chef, test your Kitchen Stadium smarts by taking this brand-new superfan quiz, and look back on some of the best, craziest things ever said during battle.
Mark your calendars for the series premiere of Iron Chef Gauntlet on Sunday, April 16 at 9|8c.
More posts from Maria Russo.
Similar Posts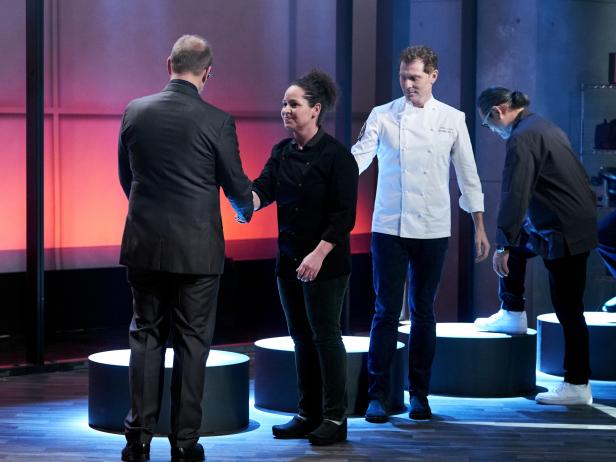 Get the latest details on the all-new series Iron Chef Showdown....