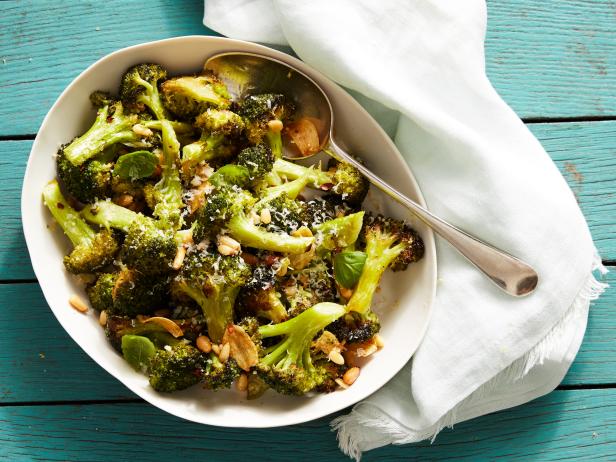 We're 100% on-board with indulging in a little green food coloring on St. Patrick's Day (St. Paddy's cupcakes and shakes just wouldn't be the same without it). But don't forget that some of your favorite (and nutritious) foods are already green. So if a last-minute hunt for green food dye can't happen, find the holiday shade in ingredients you might already have in your kitchen. Here are a few delicious recipe ideas.
With over 300 five-star reviews, Ina Garten's easy broccoli side (amped up with lemon zest, pine nuts and Parm) is a perennial hit — making it much more celebratory than you might assume a veggie can be.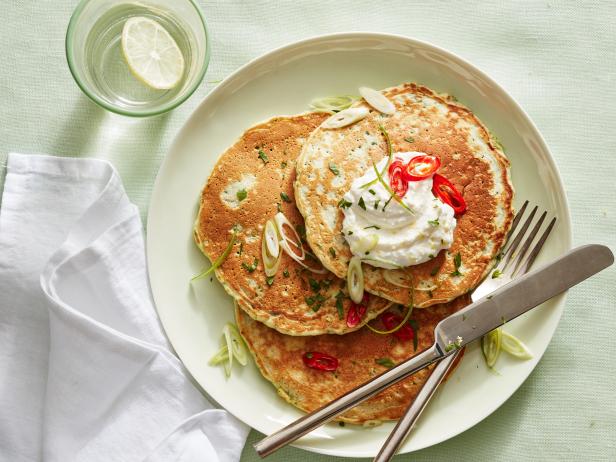 Green Herb Pancakes With Ricotta and Red Chile Oil
Cilantro, parsley and scallions give a pancake breakfast a savory twist, and add just enough green to get in the spirit of the day.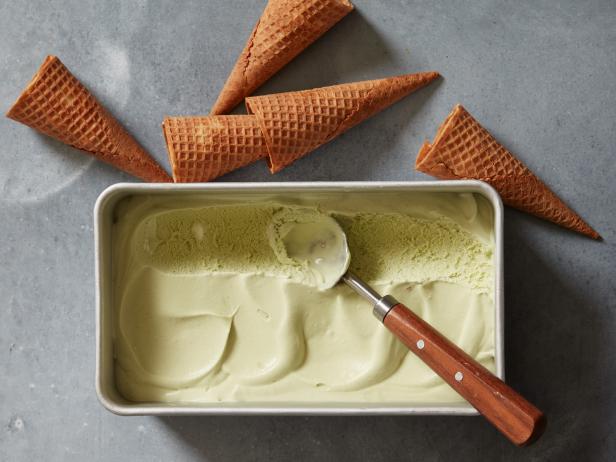 No-Churn Matcha Ice Cream
One of this decade's trendiest ingredients is also a bright, beautiful green, so we think it deserves a spot in your St. Patrick's Day rotation indefinitely. If the weather feels too chilly for ice cream, try matcha scones or matcha blondies.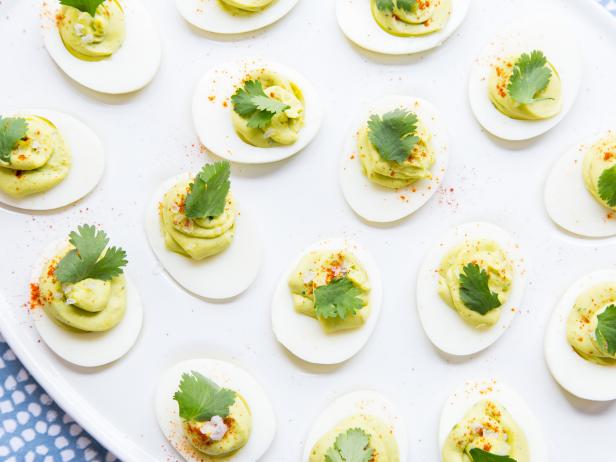 Avocado Deviled Eggs
Deviled-egg season can come a little early if you whip avocado into the egg mixture and call 'em "lucky devils." (Ha!)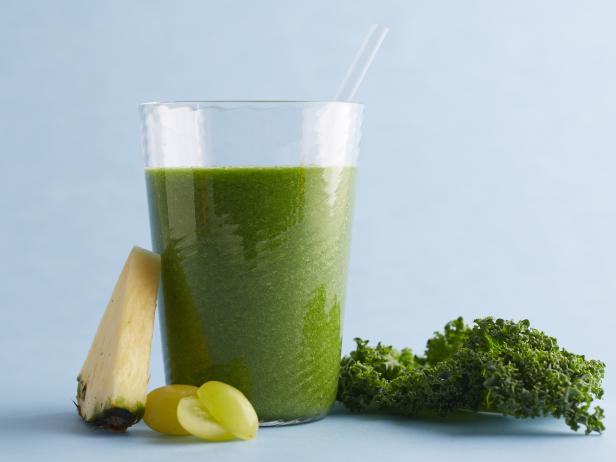 Green Smoothie
You knew we'd sneak kale into this list somewhere. Down this nutrient-packed smoothie (which, for the record, also has pineapple and grapes) in the morning, and perhaps fend off  the ill effects of sipping a couple green beers in the evening.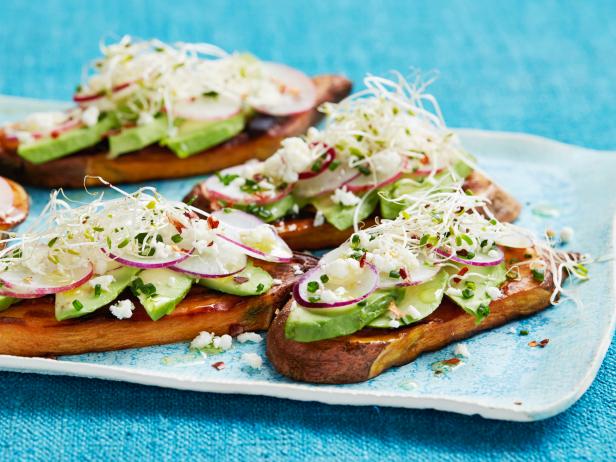 Sweet Potato Toasts with Avocado and Sprouts
Avocado toast is still a favorite of many, and sprouts up the green factor even more for St. Patrick's Day. But have you heard? Bread is out, and sweet potato toast is in. Our version gets roasted in the oven so it cooks evenly and quickly — but you can make a batch ahead of time and reheat them in your toaster. Genius!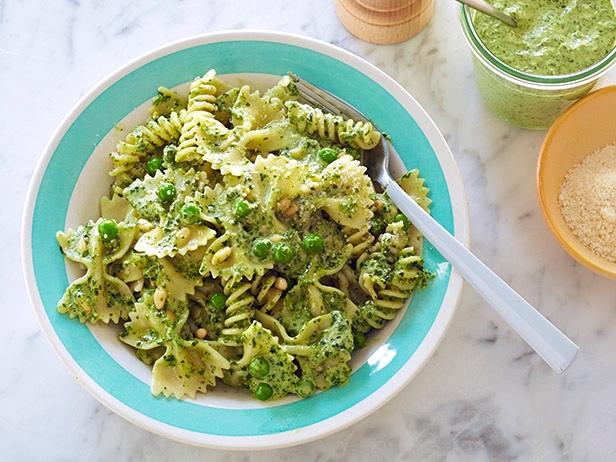 Pasta, Pesto and Peas
Ina's perfectly springy pasta calls for frozen peas and frozen spinach, so you can have a bright, veggie-bursting dinner even if the farmer's market hasn't opened for the season yet.
More posts from Lauren Piro.
Similar Posts
Two new studies indicate that coffee may lowering your risk of dying from a variety of factors....