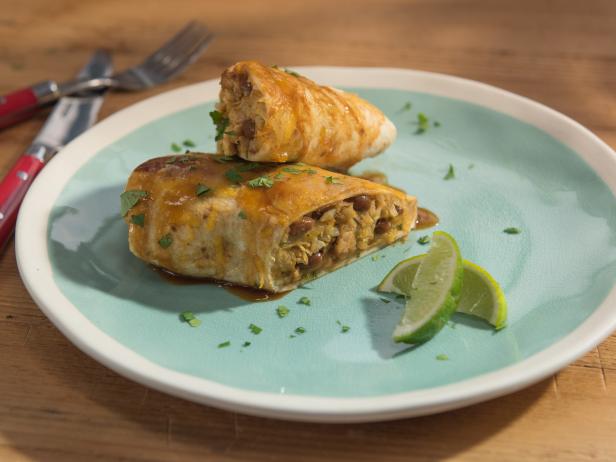 At the end of a long day, it can feel daunting to walk into the kitchen and stare down a complex, multi-step recipe when all you want is some dinner. But, of course, despite the time crunch, you're still craving a satisfying meal — and perhaps a sweet treat too. The good news: You can, in fact, enjoy all the food you want while retaining your weeknight sanity. The secret is to take a few welcome shortcuts, both in terms of store-bought ingredients and tools that make the process of prep work speedy and simple. On this morning's all-new episode of The Kitchen, the cast showcased an entire menu of weeknight-friendly recipes, and with those how-tos came helpful kitchen hacks. Read on below for all the details.
1. Save time with store-bought ingredients.

Sunny Anderson's Honey Chipotle Chicken Wet Burrito (pictured above) can be on the table in a hurry, thanks in large part to a ready-to-go rotisserie chicken. By starting with already cooked meat — chicken that's juicy and tender straight off the bone — she cuts her prep time significantly, though she doesn't sacrifice taste or texture. Similarly, a can of honey-chipotle beans goes a long way in boosting the flavor of the hearty filling, while a flavor base of adobo sauce, barbecue seasoning and fresh scallions adds homemade comfort.
2. Let the machine do the work for you.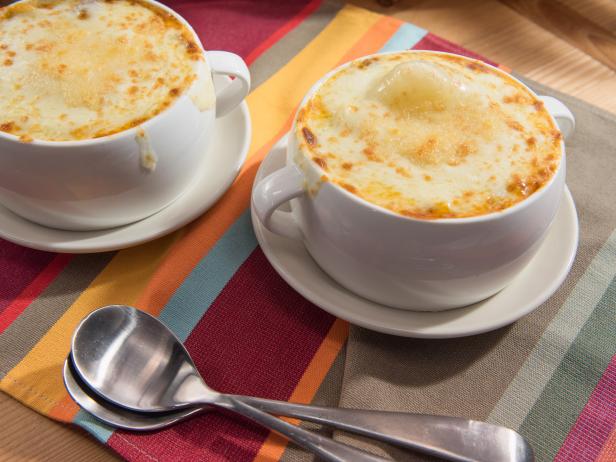 Thanks to the slow cooker, recipes like soups and stews, which may otherwise require constant attention on the stove, come together mostly on their own in the machine. Katie Lee's family-friendly Slow-Cooker Lasagna Soup boasts all the components of a traditional lasagna — think broken noodles, a bold tomato broth and fragrant herbs — but instead of being layered in a casserole dish, they're simmered in the slow cooker. Just before serving, she finishes each bowl with the requisite mozzarella and broils them so the cheese softens.
3. Give new life to common appliances.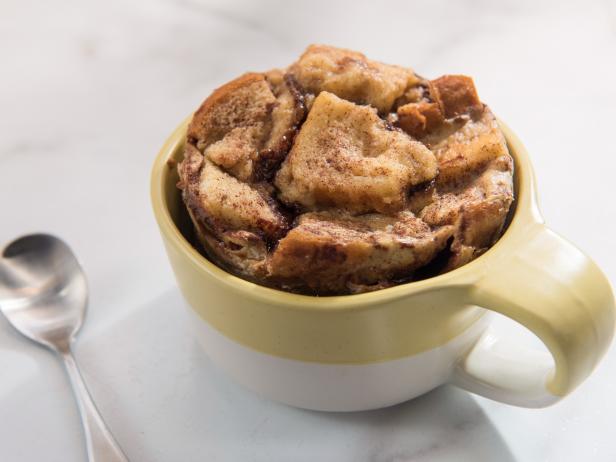 Not just for quick reheats, the microwave can do dessert duty too. This Microwave Bread Pudding, built with everyday white bread, decadent chocolate-hazelnut spread and a splash of half-and-half, is ready to eat in mere minutes. Many classic bread pudding recipes require hours of soaking and baking, so the microwave offers must-needed convenience come weeknights.
4. Take advantage of leftovers.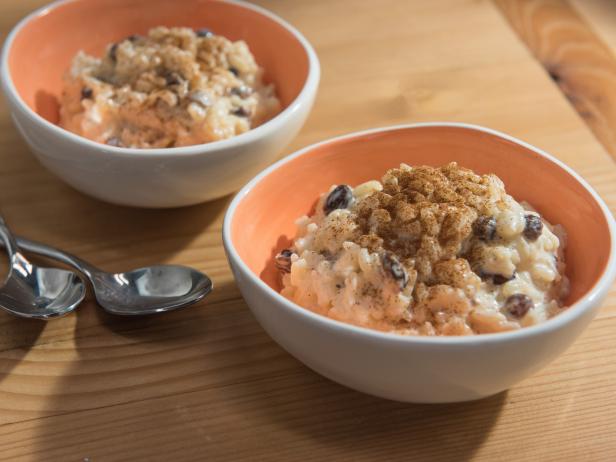 If you've ever prepared from-scratch rice pudding before, you know the slow, steady stirring that's required for the rice to absorb the creamy mixture. But enjoying that tried-and-true dessert doesn't have to involve such a process. Instead, start with leftover cooked white rice, and in place of a mixture with cream or milk, opt for ice cream, which has plenty of flavor built in. This recipe for Quick and Easy Rice Pudding calls for rum raisin ice cream, but you can use another flavor if you prefer.
Tune in to The Kitchen on Saturdays at 11a|10c.
More posts from Maria Russo.
Similar Posts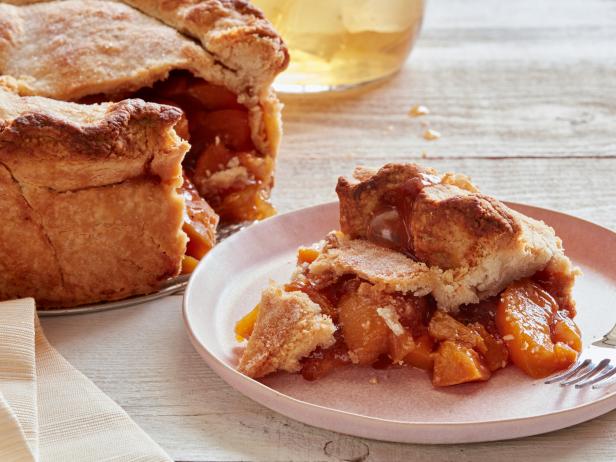 If you can't break the rules a little during the lazy, hazy days of summer, when can you?...