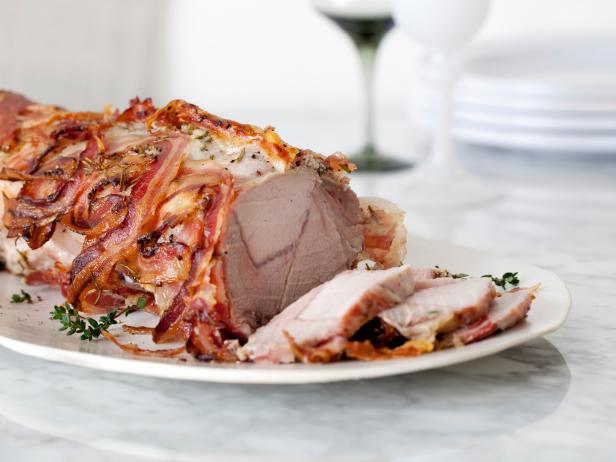 While Italian comfort food seems to fit the winter bill, Giada De Laurentiis proves that there are some fresher takes that are prefect for our transition into spring. By incorporating seasonal produce like artichokes, asparagus and strawberries — and balancing them out with hearty ingredients like ciabatta bread, mascarpone and bowtie pasta — she bridges the winter-spring gap seamlessly.
Pancetta-Wrapped Pork Roast
In place of the usual ham, try introducing a pork roast to your Easter dinner menu this year. This one is blanketed with crispy pancetta, which means it's certainly not lacking for flavor.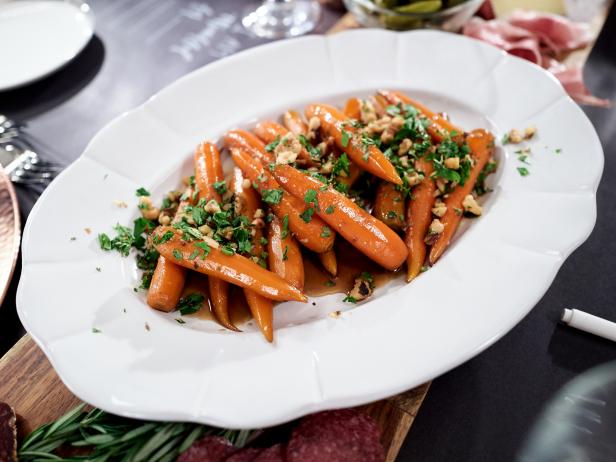 Smokey Candied Carrots with Walnut Gremolata
Upgrade carrots with a sweet syrup and a walnut-herb topping for a dish that is great year round.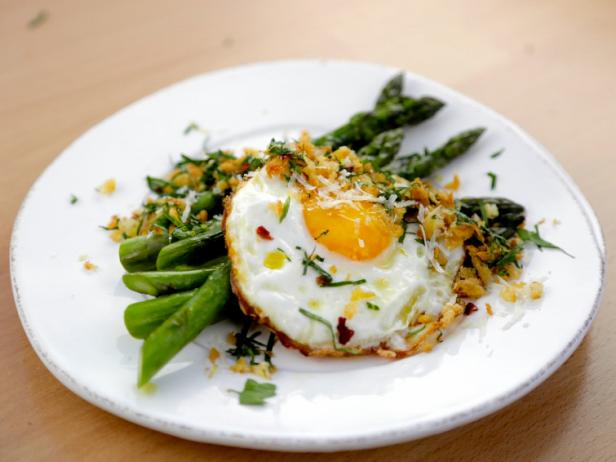 Pan-Roasted Asparagus with a Crispy Fried Egg
Dressed up with a fried egg and finished with a cheesy gremolata, this veggie-forward dish is meant for spring.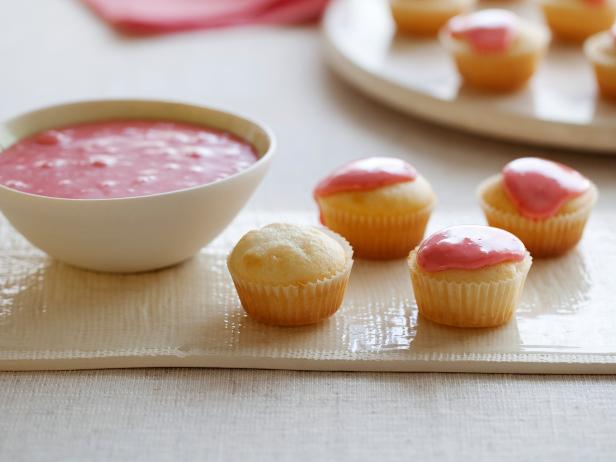 Mascarpone Mini Cupcakes with Strawberry Glaze
Utilizing store-bought cake mix and frozen strawberries helps this dessert come together quickly. But the impressive look and flavor of the cupcakes will make it seem like you spent hours in the kitchen.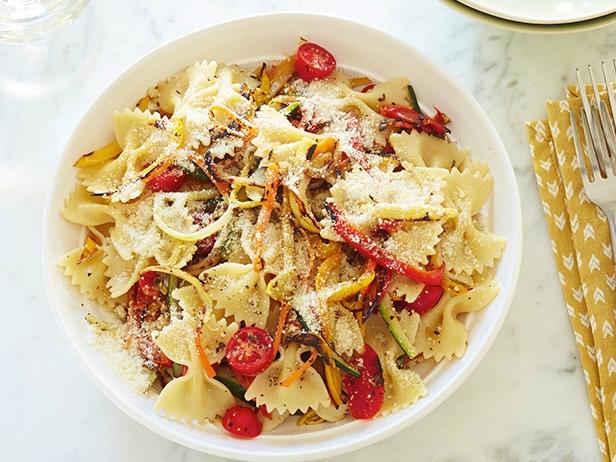 Pasta Primavera
Giada likes to roast the veggies in her top-rated primavera in order to boost their natural sweetness.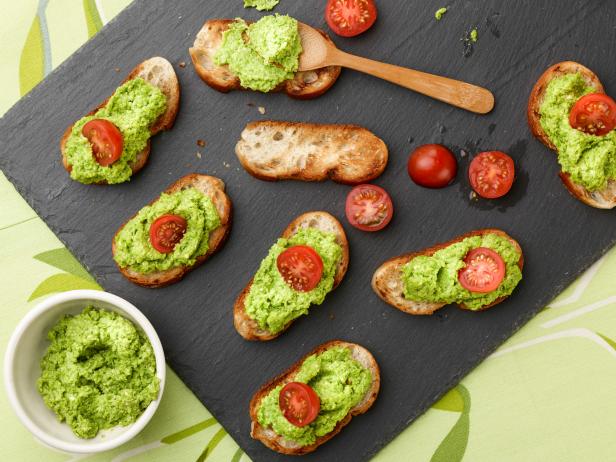 Pea Pesto Crostini (pictured above)
Giada's fresh pesto, which swaps traditional basil for peas, is best served on a toasted piece of ciabatta bread and topped with sweet cherry tomatoes.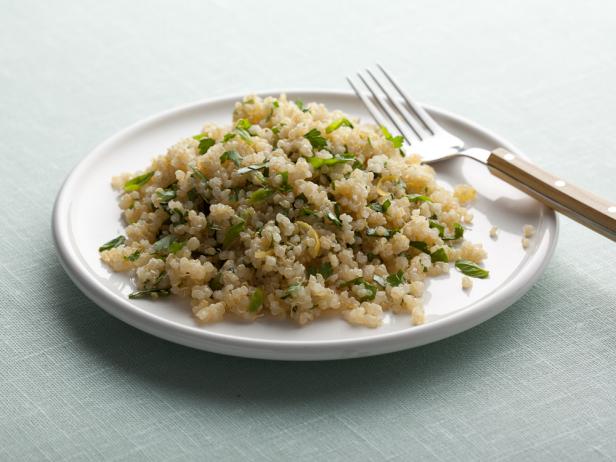 Herbed Quinoa
Simply seasoned with lemon and fragrant herbs, this light quinoa dish will become one of your go-to recipes.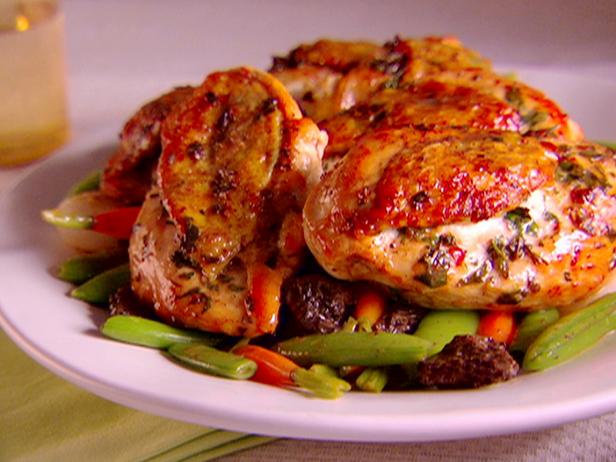 Herbed Chicken with Spring Vegetables
To make chicken bursting with flavor, Giada recommends placing an herb mixture under the skin so the flavors infuse into the meat. Add a medley of spring vegetables — baby carrots, morel mushrooms and snap peas — for a hearty dinner.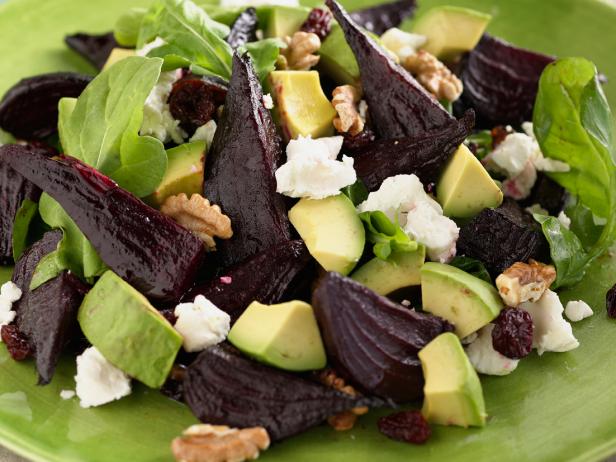 Beet and Goat Cheese Arugula Salad
Served with a combination of walnuts, dried cranberries and avocado, the sweet roasted beets balance the peppery flavor of the arugula.
Artichoke and Tomato Panzanella
Giada's salad calls for simple ingredients you may already have on hand, like basil, black olives and tomatoes. Tossed with grilled bread cubes and artichoke hearts, this salad is both vibrant and rustic.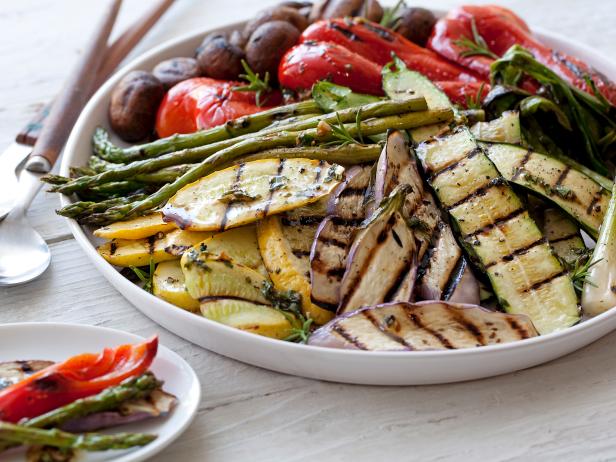 Grilled Vegetables
Add smoky, charred flavor to veggies like asparagus, mushrooms and squash by quickly grilling them. Giada brightens up this go-to side dish with a balsamic vinaigrette.
More posts from Rachel Trujillo.
Similar Posts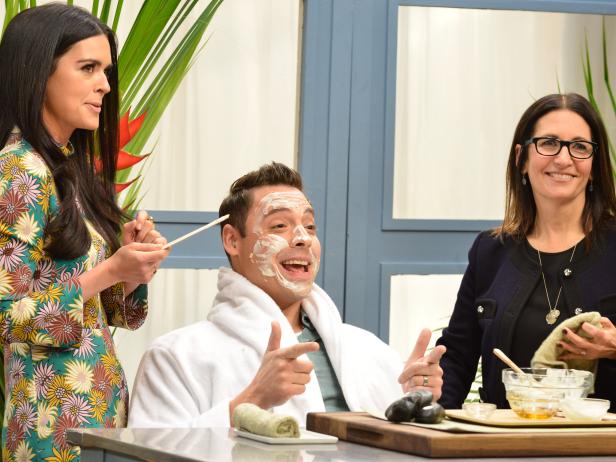 You don't have to travel somewhere exotic to make the most of your time off....