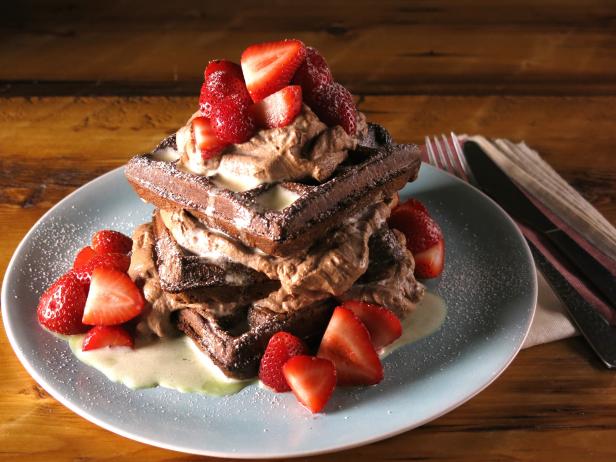 Classic chocolate chip pancakes are an indulgence we all know and love, but there are many more ways to work chocolate into your breakfast, and what better excuse than Valentine's Day to do so? Whether you're celebrating with your one true love, your family, or your favorite comfort foods, here's how to start the day on a sweet note.
Bobby Flay takes waffles to a new level of decadence by lacing the batter with dark chocolate, dousing them in white chocolate sauce and topping with chocolate-espresso whipped cream. If you have a special chocoholic in your life, skip the box of truffles and make this for breakfast.
V-day is a Tuesday this year, so chances are you'll be racing out the door like any other busy morning. Fuel up first with Chocolate Banana-Nut Oatmeal, an agave-sweetened upgrade to your regular morning bowl that's still healthy to boot.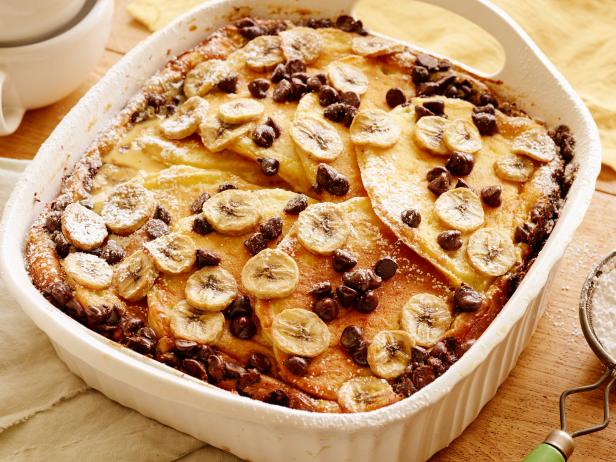 Instead of flipping pancakes to order, make this Chocolate-Banana Pancake Casserole ahead and let all the sweet and comforting flavors meld overnight. Pop it in the oven the next morning and fill the house with aromas that'll lure even the most insistent Valentine's Day hater out of bed.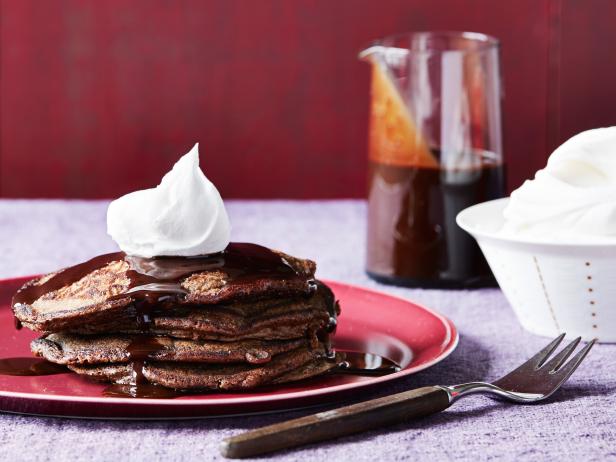 If flipping hotcakes is your jam, though, upgrade from chocolate chip to these Hot Chocolate Pancakes made with hot chocolate or cocoa mix. It's folded into the batter and simmered with the maple syrup for a chocolaty kick inside and on top.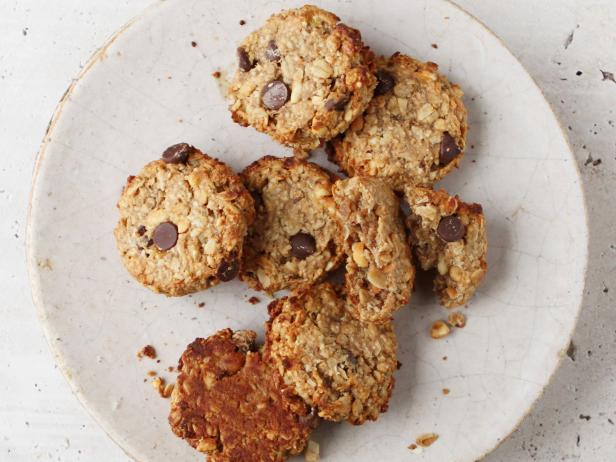 Send the kids off to school with a special Valentine's Day treat – cookies for breakfast! These Breakfast Cookies are loaded with bananas, rolled oats and peanut butter in addition to chocolate chips, so they'll keep the little ones full until lunchtime. Plus, they take just 20 minutes to make.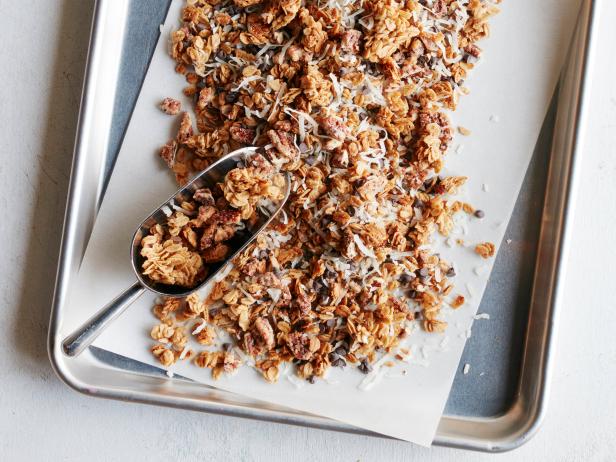 Make a batch of German Chocolate Granola that you won't be able to resist munching on all day long. It's a lot more satisfying than candy hearts.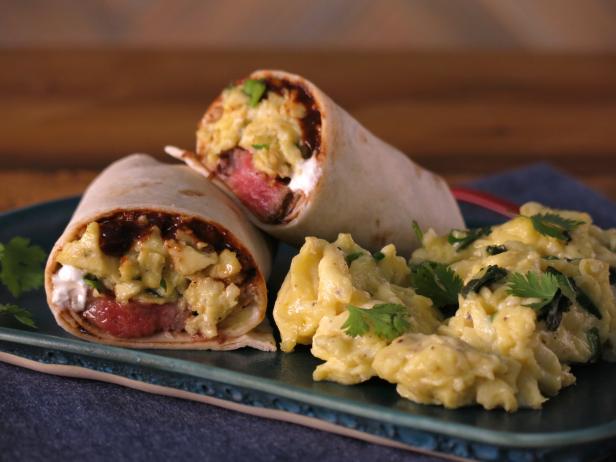 Is your sweetheart not a sweet tooth? Chocolate has a savory side that Bobby shows off in these Breakfast Burritos with Mocha-Rubbed Steak and Chocolate BBQ Sauce.
More posts from Sara Levine.
Similar Posts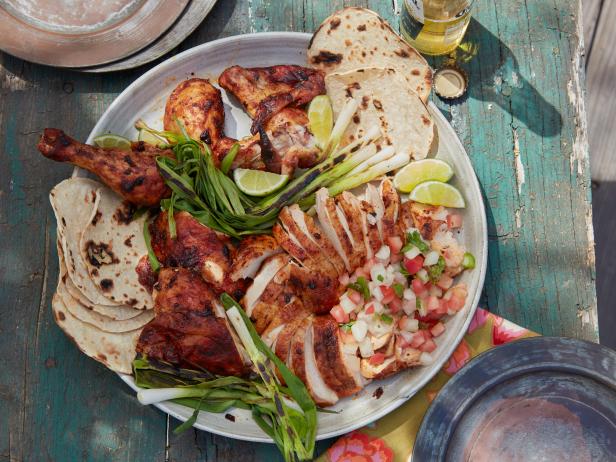 A little preparation means you can enjoy cookouts as much as your guests....