If the word "six-pack" doesn't conjure an image of chiseled abs, but rather a cardboard carton tailor-made for carrying frosty bottles of ice-cold beer, then you are on the same page as we are. Now, you might call us crazy, but we think that real-deal beer lovers don't just drink a frothy beer straight from the can. Even if pouring one out for a recipe feels wrong, sacrificing one of your six brings hoppy, bubbly qualities of the brewery-bred beverage into some of your favorite foods.
Beer belongs in cake.
When you stir some beer into cake batter, a little magic happens. Take this Can o' Beer Cake. Beer's innately bitter and floral notes cut the sometimes-cloying sweetness of all that sugar and frosting, so you get a more complex, ultra-tender finished product. Once you get a load of this slice, browse the beauty of our five other beautiful beer cakes.
Beer belongs with chicken.
Beer can chicken might be a summer backyard party staple, but it's actually easy to do this preparation in the oven. For Big Bud's Beer Can Chicken, Guy Fieri perches a whole chicken over a can of just-cracked-open beer — that has a few cloves of garlic dropped inside for added punch — and then drapes the chicken with bacon before roasting it in the oven.
Beer belongs with cheese.
Pour a bottle of lager beer into a melty, mustard-spiked mixture of Gouda and Swiss Emmentaler cheeses for a gooey dip that's best with contrasting crisp apples or hearty bread. But this Gouda-and-Beer Fondue Bread Bowl isn't the only cheesy dish that beer belongs in: beer cheese-loaded potato skins, Beer-Cheese Burgers and a Beer-and-Cheese Party Plate are just a few of our other favorites.
Beer belongs in fry batters.
It's a well-known fact that frothy, bubbly beer ensures that batter reaches crispy greatness once it hits the fryer. Guy's buttermilk-marinated Beer-Battered Mushrooms with Garlic Aioli from Food Network Magazine are serious proof of the drink's magic properties.
Beer belongs in sweets.
Full-fledged cakes aren't the only treat that benefit from the complexity of a glug of beer. Food Network Magazine's Beer-Pretzel Caramels are made with a whole bottle of brown ale, which counters the sweet brown sugar and rich butter.
Want another round? Brush up on your beer basics here.
More posts from Allison Milam.
Similar Posts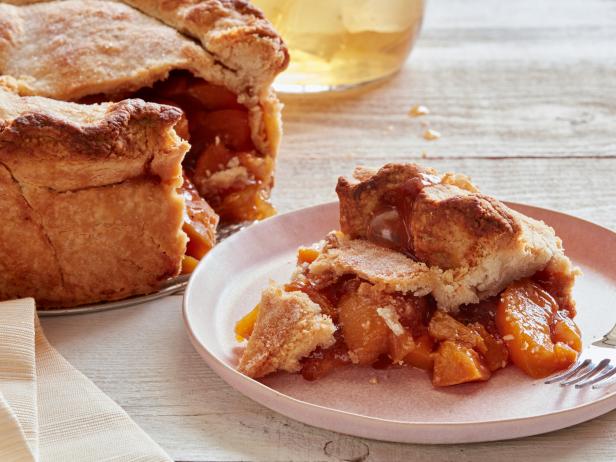 If you can't break the rules a little during the lazy, hazy days of summer, when can you?...