New York City's super-romantic restaurant, One if by Land, Two if by Sea, sees 10 proposals per week. "Or, something around there," my soft-spoken server tells me. And while Valentine's Day marks the official end of engagement season — yes, that would explain the absurd amount of engagements that have been popping up on your newsfeed since late November — One if by Land, Two if by Sea witnesses proposals year round. They are always in engagement season. And according to Architectural Digest, One if by Land, Two if by Sea is among the most-romantic restaurants — anywhere.
I suppose this is the place to bring the love of your life. Or just yourself if you're single and enjoy placing yourself in uncomfortable situations. Like I do.
A Romantic Evening for One
I headed over to One if by Land, Two if by Sea after what has felt like an eternity at work thinking about how I just can't wait to have dinner with myself. Does my breath smell OK? Does my hair look good? Is my makeup on point? It's supposed to be a nice place. Gosh, I'm so nervous. What'll happen when I try to lean in for the kiss?
Oh right, nothing. Nothing will happen. Because you cannot kiss yourself on the lips — one of life's greatest tragedies.
7:33 p.m.:
I step into the restaurant and am greeted by no one. Alone, standing in my little black dress and painted red lips, and not expecting anyone else to come rushing through the door, I wait. And then at once, I feel it. It hits me. The weirdness. The awkwardness. The cringing. It comes seeping through, quickly. From the back of my mind, straight to the pinks of my cheeks.
"Hello," the hostess says, relievings me. "Sorry for the wait. Do you have a reservation?"
"I do. For one."
She smiles.
"Will you take a seat by the fireplace? I'll be with you in a moment. I'm just helping another customer."
I go to my lonely corner by the fireplace.
The pianist looks over at me once.
7:38 p.m.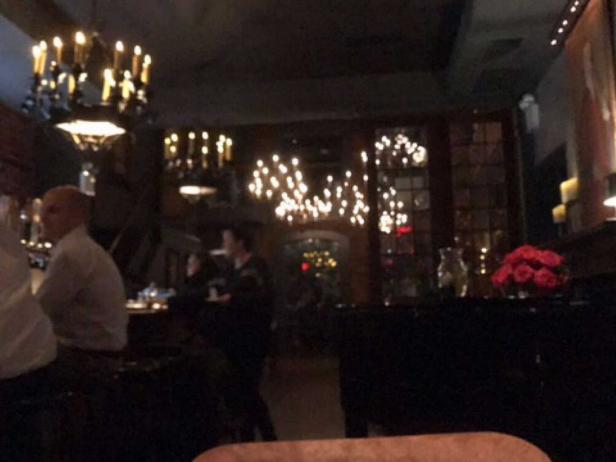 I try to take in the ambiance. A few people talk quietly at the bar. The fire flickers cobalt and orange beside me. Music plays softly, under a vase full of open red roses. The chandeliers drip above. I can barely see.
"They're getting married today," I overhear the hostess, a sweet older woman who seems like she runs the place, say.
A fellow lone customer, middle-aged, waits at the doorway. The hostess brings her a gift certificate.
7:43 p.m.: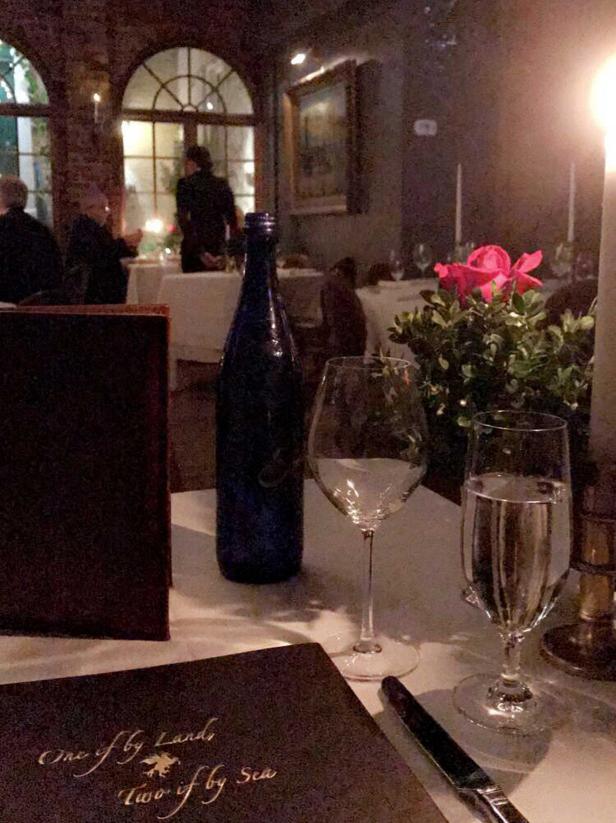 She seats me in my very own section, at a small table surrounded by several empty ones. I am the only one here. I look into the distance across the vast, dimly lit dining room. Several diners enjoy their respective companions.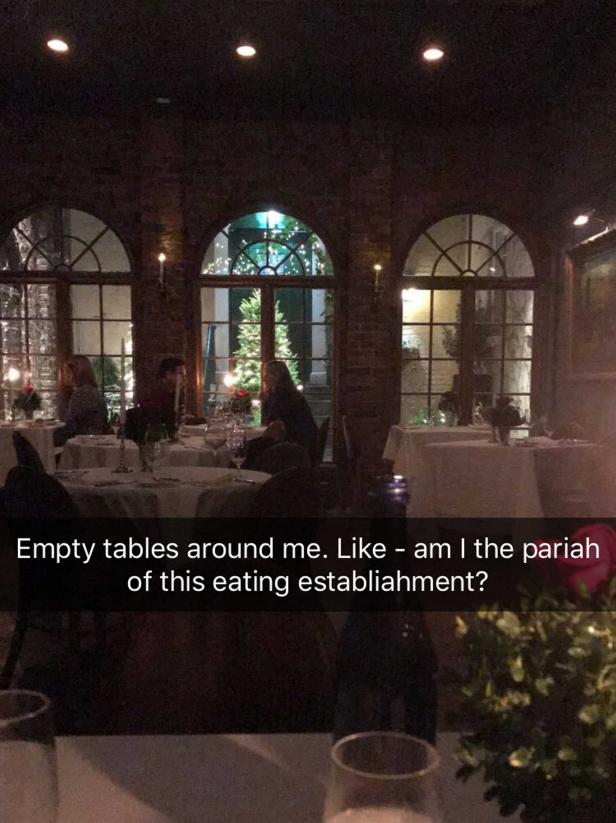 "Just one plate?" A waiter comes by, careful. Careful of what, you ask? My possible emotional fragility, I guess. The elephant creeps into the room. "Yes," I smile sweetly, in an attempt to reassure him that my self-esteem is at a normal level. Promise.
7:44 p.m:
"I only brought you the wine glass menu, not bottles," she said. "I assumed –"
"Yes. Please don't finish the sentence. Just the glass menu is fine," I tell my server kindly.
She is so sweet. I can see it in her face. She can't tell if I know where I am. But she must know. She knows she can't tell me. I can't. I definitely can't. She can't decide if telling me is better or worse. It's better this way. It's fine. She doesn't need to know.
7:45 p.m.:
I decide to get a cocktail – a drink that does not come in a bottled form and that single and non-single people enjoy alike. It's called "Two If By Sea," and it's made of rosé Champagne, Amaro Nonino, rose hips and chrysanthemum. It seems like the most-romantic drink I can order. I need this.
7:48 p.m.:
While I figure out what I'd like to order for the rest of my three-course meal, I notice a brief history of the venue at the beginning of the menu. It reiterates that I am dining in the very barn and carriage house in which Aaron Burr kept his coach and horses during the late eighteenth century. For those of you who need a little history brush-up, Aaron Burr is the third Vice President of the United States and served during Thomas Jefferson's first term as president. Burr is also the same guy that killed Alexander Hamilton, aka the first U.S. Secretary of the Treasury and the guy that the hit Broadway musical Hamilton is about.
8:00 p.m.: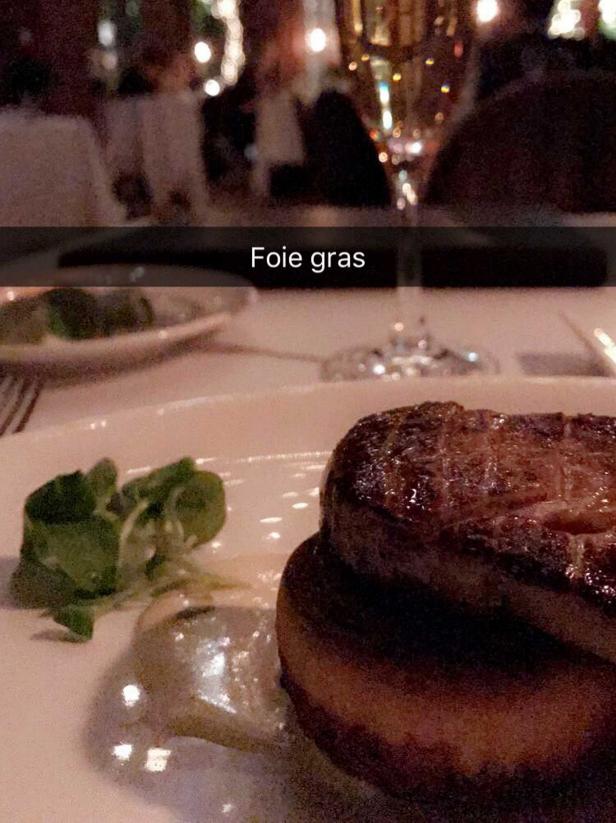 My first course arrives: Seared Hudson Valley Foie Gras. I'd be so good at taking people on dates. Just look at this fancy appetizer I ordered on a date with myself.
8:02 p.m.:
I can confirm that it is delicious. And rich. And decadent.
8:03 p.m.:
A waiter comes by to ask me if I want bread. I nod enthusiastically. When do I ever not want bread?
8:07 p.m.:

I just wanted to put that out there.
8:12 p.m.: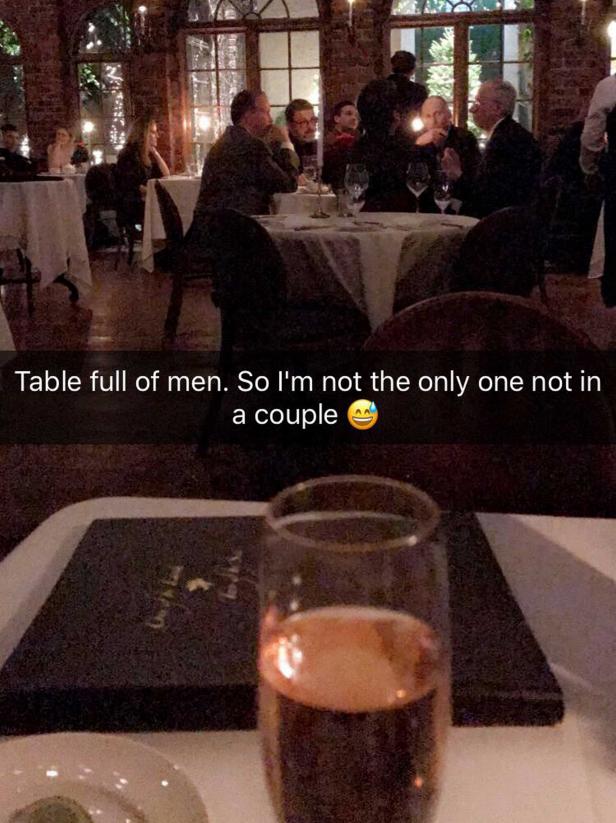 While I wait for my next course, I people watch. (Instead of, you know, having to talk to them.)
A group of middle-aged men share a table. A few couples sit in corners. A mother and daughter eat by the window. To my relief, it seems like none of the other diners have noticed me at all — probably because they're busy engaging with other human beings.
But the staff notices me, of course. Because their job is to notice me.
I see a nicely dressed man who is visibly nervous. He is one half of one of the couples and probably in his 30s. His hands are in his pockets and he is pacing. His S.O. is somewhere else, not at the table. It looks like he has a lot on his mind.
8:15 p.m.: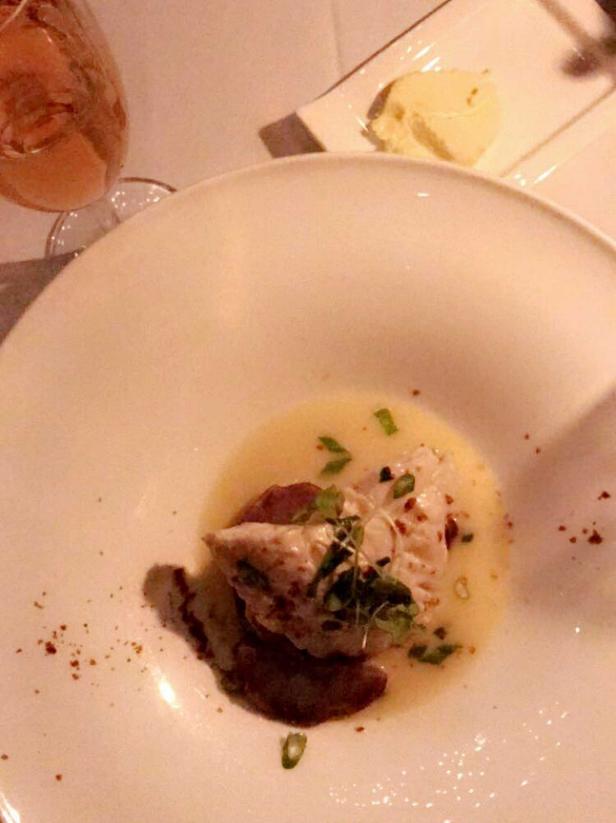 At last, my main course arrives: Lightly Smoked Sea Bass. It is light and delicate and the sort of dish you think of when you picture fine dining.
Also, sorry for the less-than-ideal food photos. That's how you know this place is made for social interaction; the lighting is designed to promote intimacy instead of Insta-photography.
Luckily, I don't have to worry about either.
8:16 p.m.:
It becomes increasingly obvious that all the waitstaff cannot figure out why I am here. I can tell in the way that they are careful around me, in the way that their eyes linger for a split second longer trying to read me. They are trying to figure out my story. Maybe they're comparing notes in the kitchen.
Am I just clueless? (No.) Did I just get dumped? (No.) Am I finally beginning to crumble under the weight of crippling loneliness and despair? (No.)
Or, better yet: How is a girl that cute sitting there all by herself? (AYYY) Got 'em.
8:25 p.m.: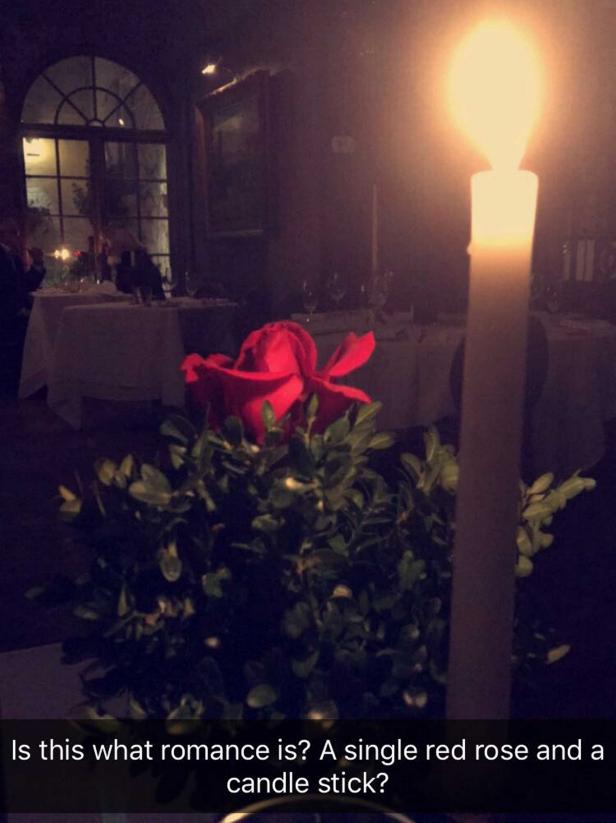 As I wait for dessert, I get a little deep with my thoughts. People get proposed to here all the time. People consider this the pinnacle of romantic dining. This is what classic romance is supposed to look like: candlelight wavering against a single red rose, a white table cloth, dim lighting, fine food.
I kept waiting for it — the romance, the gasp of a proposal, anything — to come and sweep me off my feet, like a knight in shining armor. But it never came. I did not feel it. This version of romance did not feel like mine. And catching a proposal — despite all odds — seemed as elusive as love itself.
Yet, by 8:25 p.m., I felt a sense of empowerment. By acknowledging that this was just like any other dinner, I became overwhelmingly OK with eating alone. I was dining in a room surrounded by couples, but I did not feel like my life was missing anything. I wanted to challenge myself to experience something new and out of my comfort zone, and I did not need anybody to do it. I'd done it. And frankly, I was enough to keep myself entertained. And I liked hanging out with myself. It was nice. And it wasn't weird. And I could just savor every bit of the experience. Yes, I am here by myself. And, so what? I'm having a good time.
8:42 p.m.: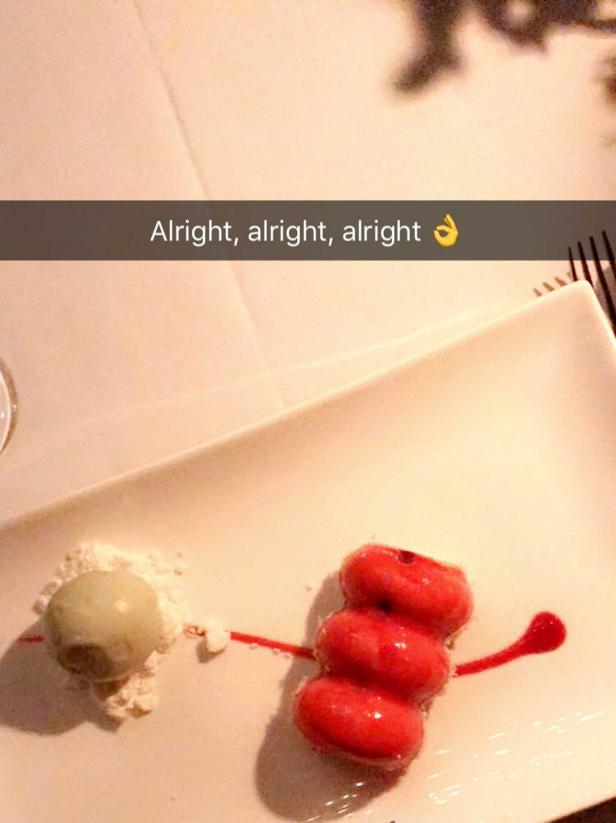 One thing I did fall in love with, however, was dessert: a lemon mousse with crunchy pistachio, berry crème and pistachio ice cream.
8:47 p.m.:
As much as I am a strong, independent young woman who don't need no man (or woman) to eat at NYC's most-romantic fine dining establishment, I eventually ran out of jokes to tell myself. (Another benefit of dining alone: there's a 100 percent guarantee everyone at the table will laugh at your jokes.)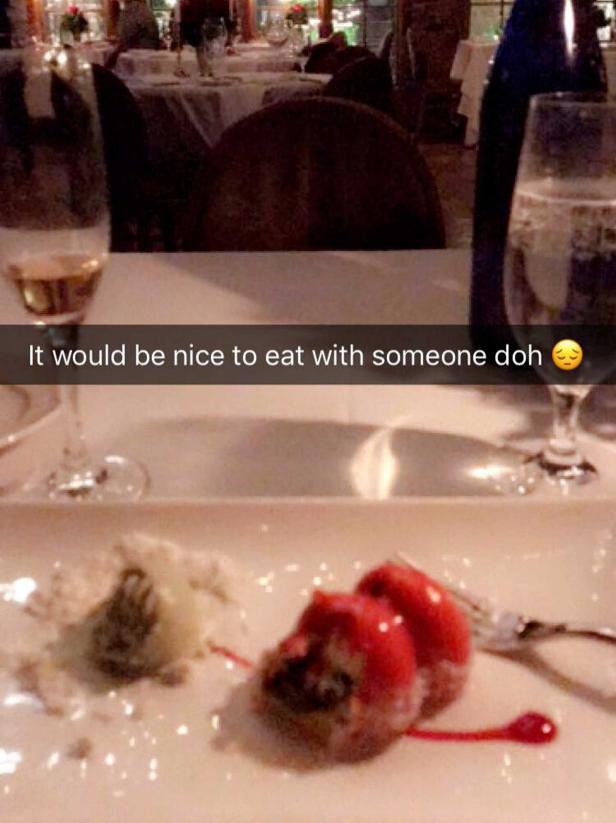 I pick at dessert and admit quietly that it would have been nice to enjoy this meal with someone. Not that eating alone was bad. But it just would have been nice. That's all.
8:48 p.m.:
And then, what do you know, my friend Henry texts me!

8:51 p.m.:
When I get the check, I finally give the wait staff what they want and tell them that I am here to write a story.
My server barely holds in a sigh of relief.
I ask her what it is like to work here.
She says there are few regular customers and that this really is a place for special occasions (like taking yourself out to dinner, ahem).
She tells me she likes to see couples, that she can tell when they are very much in love. And that she doesn't judge by the flowers or the size of the ring. She says she sees proposals all the time.
I ask her about her favorite proposal. "He came to surprise her. She almost passed out," she said.
My hostess also confirms the presence of a ghost. "She never bothers me. But she grabbed the bartender by her hair once," she said. You can still visit her tombstone in the garden.
9:09 p.m.:
Just as I get up to leave, my server asks me one last thing, "Are you engaged?"
Photos courtesy of iStock and Margaret Wong
More posts from Margaret Wong.
Similar Posts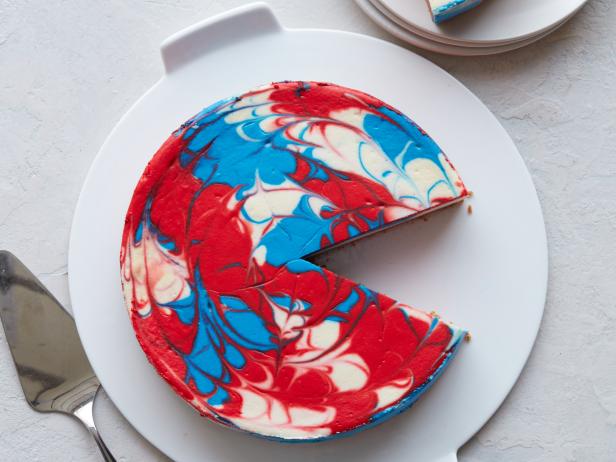 This week, our social feeds were inundated with red, white and blue....