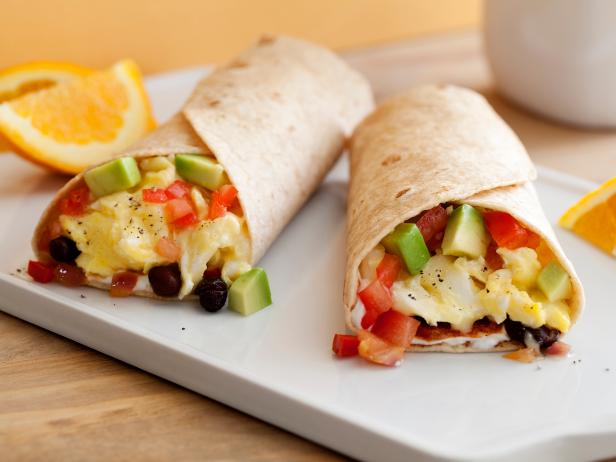 The trickiest part of any meal is getting the timing right: delivering the many components of a meal on the table at the same time at their ideal temps, and while they're still Instagram-ready. But timing is never more of a challenge than at breakfast, when you're juggling hot coffee, perfectly-browned toast that must be buttered before it cools (and eaten before it turns soggy), and eggs that can go from warm and delicious to cool and congealed in the blink of an eye. Follow these steps to achieve a delicious, still-warm first meal every morning.
Step 1: Caffeinate Yourself
First things first: no one should have to pull off the balancing act that is breakfast without any caffeine in their system. Before you even think about anything else, start the coffee maker or put on the kettle for your French press or pour-over.
And, sure, you can dump in some cold milk in your coffee mug, and that's what I do when I'm in a rush. But milk that's been warmed and frothed elevates a standard cup of coffee without much effort (especially when it comes to non-dairy milks, which meld into coffee so much more seamlessly when heated. Nothing makes me sadder than when I add almond milk straight from the fridge to a cup of hot coffee and it instantly looks like a cup of miso soup with floating particles of the non-dairy milk). I instantly upgraded my usual breakfast when I picked up a Breville Hot Choc & Froth. Now on mornings when I'm not running around like a headless chicken, I spend the two extra minutes to make a quick café au lait dolloped with foam that feels like a total indulgence that doesn't involve forking over $5 to a barista.
Step 2: Make a Game Plan
Assess your situation. No one wants to leave the comfort of their home and pajamas first thing in the morning. So if you've got a smattering of ingredients in your fridge, freezer or pantry, stay put and cobble something together. (If you have eggs, you're primed to whip up a scramble at the very least.)
If you have veggies or herbs in your fridge that you need to use up before they go bad, use them for an omelet. Leftover salad greens? Top them with a poached egg. Slightly-stale bread is begging to be transformed into French toast. If you have some potatoes lying around, it's easy to turn them into hash browns mixed with veggies, shredded rotisserie chicken or leftover salmon. Berries or other fruit in your freezer are destined for a smoothie or a topping for plain yogurt.
Step 3: Do Your Prep
Once you know what you're making, turn on the oven, take out your pans or bring out the blender or toaster. Chop your veggies, get the water boiling or get an onion frying.
If I'm making bacon, I put it on a cooling rack set over a foil-lined baking sheet, and cook it in a 400-degree oven. This does two things: first, it results in more evenly-cooked strips. And second, it and frees up the stovetop for scrambling my eggs.
Whatever you're making, get everything except the most last-minute elements of your brekkie prepped and assembled so you're in the home stretch. (Don't forget to sip your coffee as you go!)
Step 4: Make the Toast
If you're making scrambled, poached or other eggs-to-order on your stovetop, you need toast to go along with it. Get your bread in the toaster just before you start cooking up your huevos, since those are usually the most time-sensitive element on your breakfast plate.
Step 5: Ready the Table and Cook the Eggs
There are endless ways to cook up eggs on the stovetop, but nearly all require just a few minutes. So the most crucial step to a perfectly-timed breakfast is making sure everything else is ready and on the table before you turn on the flame.
If you want to gussy up your scrambled eggs, grab your chives or dig out the truffle salt beforehand. Beat the eggs with a whisk until they're frothy and the whites and yolks and totally incorporated. (If you still see big globules of whites, keep whisking. No need to be delicate.)  Making poached eggs? Add a tablespoon of vinegar to the water beforehand. Then make sure the table is set with your coffee, juice, butter and any add-ons you'll want like hot sauce. Finally: fry, poach or scramble.
Step 6: Eat and Repeat
Getting breakfast timing down can be tricky at first, but after a few successful times, you'll be able to do it on autopilot — even before your first sip of coffee. Read on for more recipes to inspire your morning meals.
Make-Ahead Recipes:
Breakfasts for a Crowd:
Sheet-Pan Bacon Egg Sandwiches for a Crowd
Mini Frittatas with Corn Muffins
And, see our guide to Feeding a Crowd at Brunch
Better-Than-the-Bakery Breakfasts:
Southern Buttermilk Bourbon Praline Doughnuts
Healthy Breakfast Options:
"Hot Chocolate" Banana-Nut Oatmeal
More posts from Elizabeth Brownfield.
Similar Posts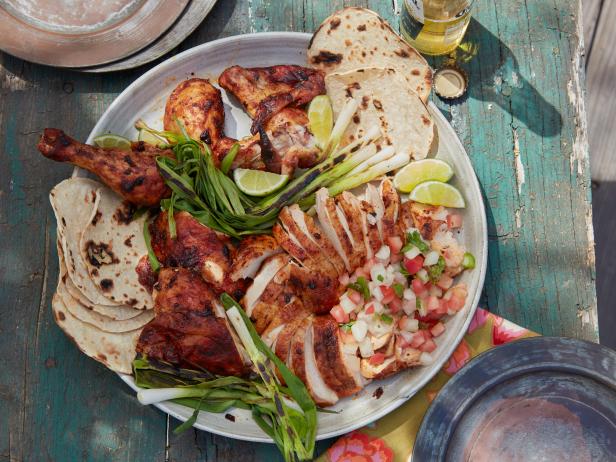 A little preparation means you can enjoy cookouts as much as your guests....