Though we all love to look at and feast on impressive party centerpieces, some of us aren't keen on all the preparation and planning that goes into these awe-inspiring creations.  For those of us on the lazier side, even game-day staples like wings can pose a challenge, from the time needed for meat to marinate to all the work of frying.
Our solution? Nachos. They're quick, versatile and pretty hard to mess up. We're not talking six-foot nachos, though we'd love to be at that party. These are dishes you can make less than an hour before game time.
Rachael Ray's 25-minute recipe puts a chili dog spin on basic ground beef with hot dogs, tomato sauce and chili seasoning. You'll need to use the broiler for all of two minutes to melt the cheese.
No need to brown the beef — this recipe calls for leftover rotisserie chicken, shredded and perfect as is. Finish the dish in 20 minutes with store-bought guacamole or follow Katie's recipe for roasted garlic guacamole.


Mole Nachos
Clocking in at 40 minutes, Marcela Valladolid's Mole Nachos take the longest from this group, but it's worth the extra effort to build a rich and flavorful mole from scratch with chiles, chicken broth, peanut butter, sugar, oregano and Mexican chocolate.


Super Nachos
Rachael Ray's Super Nachos call for beef and beans, cheese sauce, pico de gallo – the works.  Even so, it'll only take 30 minutes to make.


BBQ Roast Beef Nachos
In true Sandwich-King-style, Jeff Mauro's recipe dresses nachos up with deli roast beef, French-fried onions and a Honey Horseradish Crema.
More posts from Colleen Park.
Similar Posts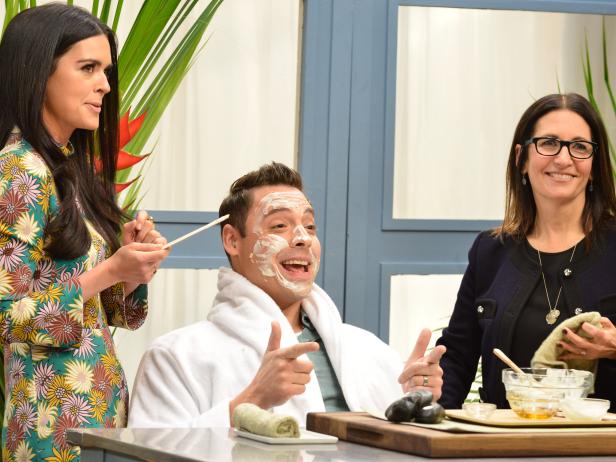 You don't have to travel somewhere exotic to make the most of your time off....