Step 1: Wake up. Step 2: Drink coffee. If that's how your mornings usually go, you're surely not alone. But for many, coffee is more than just a 6 a.m. pick-me-up; it's also an after-dinner treat, often enjoyed both at home and when dining out. On this morning's all-new episode of The Kitchen, the co-hosts introduced a trio of dressed-up coffees, each of them ideal for evening sipping. Read on below for spiced, spiked and iced variations on the cups of joe you know and love.
KL's Affogato
"My coffee's doubling actually as dessert," Katie Lee revealed of her affogato, a gelato-based dish that boasts not one but two grown-up flavors. She douses the ice cream with shots of both vanilla-flavored vodka and hot espresso, which slowly melts the ice cream and turns the mixture richly creamy.
JM's Mexican Coffee
Just as Mexican chocolate gets its signature flavor from bold spices, so too does Jeff Mauro's Mexican-inspired coffee. He brings together cinnamon, chili powder and espresso-flavored tequila to create a warming combination.
Sunny's Easy Vietnamese Iced Coffee
It takes only two ingredients to turn out this chilly concoction from Sunny Anderson. The key to her recipe is Vietnamese-grown coffee, which is markedly strong. She balances the coffee with sweetened condensed milk, which "does everything for you," Sunny noted this morning. "It gives you the cream, it gives you the sweetener."
Tune in to The Kitchen on Saturdays at 11a|10c.
More posts from Maria Russo.
Similar Posts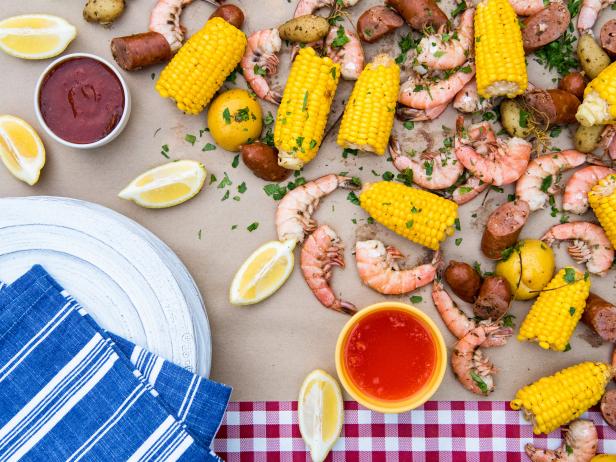 Have friends over — or embrace leftovers — with these Food Network recipes that feed more than four. ...