It's one thing to don the jersey of your favorite NFL player or paint your face the colors of your home team. But when you go so far as to transform your home decor in the name of game day, you're surely inching closer to superfan status. On this morning's all-new episode of The Kitchen, the co-hosts offered up a roster of Touchdown Touches to bring the big game to life. Football-themed balloons, pillows, mugs and more must-see features are easy to put together and will earn you big points for creativity at your tailgate. Read on below to see three of our favorite ideas from the show, then click here to find all of the Touchdown Touches.
1. Perhaps the simplest way to add football flair to your game-day extravaganza is with a few balloons. Use strips of white masking tape on brown balloons to mimic the stitching of a football in a hurry.
2. If your home is accented with brown throw pillows, you're one step closer to football pillows. White duct tape will stick to the pillows and look just like the iconic laces.
3. When it comes to your big-game menu, even the hot dogs can be transformed into footballs. Simply arrange strips of white cheese over a chili-topped dog to bring the pig skin to life in edible fashion.
Check out all of the Touchdown Touches right here to learn more about these ideas and others.
Tune in to The Kitchen on Saturdays at 11a|10c.
More posts from Maria Russo.
Similar Posts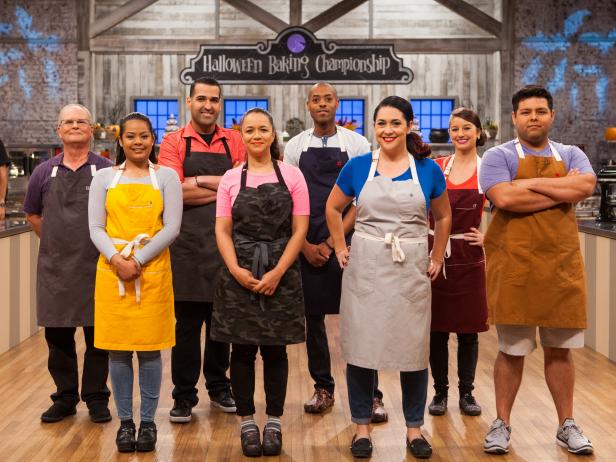 Get the details on the all-new season of Halloween Baking Championship, premiering on Sunday, Sept. 25 at 9|8c....