It goes without saying that pasta is one of our favorite staple foods pretty much year-round, but especially in the winter when our love for hearty foods comes to head. It's quick and easy, and can be dressed up to deliver satisfaction in so many ways. In light of all the pasta we'll be enjoying this season, here's a roundup of classic pasta dishes to cater to all sorts of savory cravings.
Garlicky
Though garlic is an aromatic constant in most, if not all, pasta dishes, it usually plays more of a supporting role. In Spaghetti Aglio e Olio (or with "garlic and oil"), garlic shines as the main star of a dish with little more than olive oil, salt and grated Parmesan cheese.
Creamy, 2 Ways
Giada De Laurentiis' Fettuccine Alfredo takes only 20 minutes to make and more than satisfies the creamy factor with generous servings of heavy cream, butter and Parmesan. She also adds some brightness to the dish with a splash of lemon juice and a garnish of lemon zest.
There's no heavy cream or milk needed for creaminess in Spaghetti alla Carbonara. The heat of the pasta cooks and thickens an eggy Parmesan mixture, which coats each spaghetti strand in a velvety, cheesy sauce. Sauteed pancetta (or slab bacon) gives the dish an extra boost of umami flavor.
Meaty
There's a special kind of stick-to-your-ribs comfort that only meaty dishes provide. When you want that kind of comfort on top of your pasta, make sure to have ground beef and crushed tomatoes on hand for Simple Bolognese.
Spicy
If you need a spicy kick to drive the chill out of your bones, make Valerie Bertinelli's 20-minute . Arrabbiata (which is Italian for "angry") gets its heat from red chile flakes.
More posts from Colleen Park.
Similar Posts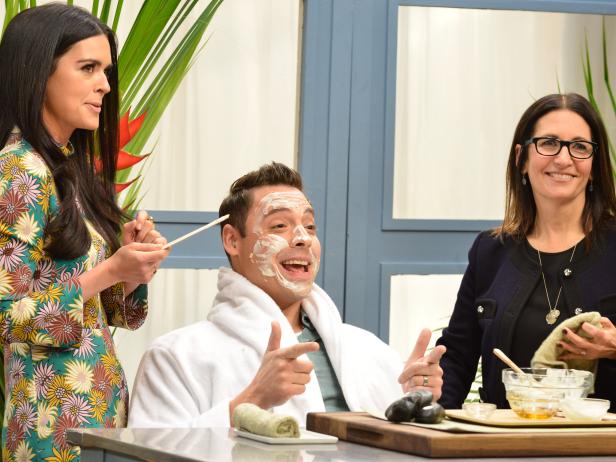 You don't have to travel somewhere exotic to make the most of your time off....