Anyone who has eaten at an Ethiopian restaurant has probably eaten teff. Flour made from the iron-rich grain is, traditionally, a key ingredient in injera, the spongy, slightly sour, fermented flatbread that is the basis of Ethiopian and Eritrean cuisine. In fact, it's the national dish of Ethiopia and Eritria.
But recently, teff is stepping into the spotlight here in the United States, elbowing quinoa out of the way, and taking its bows as the new hot super-grain.
Here are 10 reasons why everyone's suddenly all excited about teff:
1. Teff is gluten-free, so it's a good alternative for people who avoid gluten but are tiring of quinoa.
2. Teff is a very small grain — no bigger than a poppy seed — but it's packed with protein and other nutrients. It contains calcium, magnesium, dietary fiber, iron, thiamine, vitamin K and zinc, among other vitamins and minerals.
3. It has a flavor that is often described as "mild" and "nutty," making it a pleasant companion to a host of stronger, spicier foods.
4. Teff flour can be used in a variety of baked goods, which makes it a great choice for gluten-free brownies, cookies, breads, piecrusts, pancakes, muffins, cakes and waffles.
5. As a whole grain, teff is versatile enough to be served as a side dish or a main dish, steamed, boiled or baked, prepared in porridge or polenta — or even in a vegan stuffing on Thanksgiving.
6. While teff is mostly grown in Ethiopia and Eritrea (more than 90 percent of the teff in the world is grown there), it's adaptable to different climates and also grown in places like the state of Idaho.
7. Farmers in Ethiopia have grown teff for thousands of years, and about 6.5 million small farmers still grow it today. It is used in the injera bread eaten at almost every meal at the country.
8. Fearing export of the whole grain would affect domestic supply and pricing, the Ethiopian government banned the export of raw teff in 2006. In 2015, thanks to investments and improvements in farming techniques and equipment, which boosted yields by 40 percent, the government eased some export restrictions.
9. Teff is now catching on around the world and is being used in packaged goods like mixes, pastas and snack bars. Sales of teff in the U.S. climbed 58 percent in 2014, the New York Times recently reported, citing data from the market research firm Packaged Facts.
10. Home cooks can use it to make their own injera, gluten-free brownies and a host of other foods.
Photo: iStock
More posts from Amy Reiter.
Similar Posts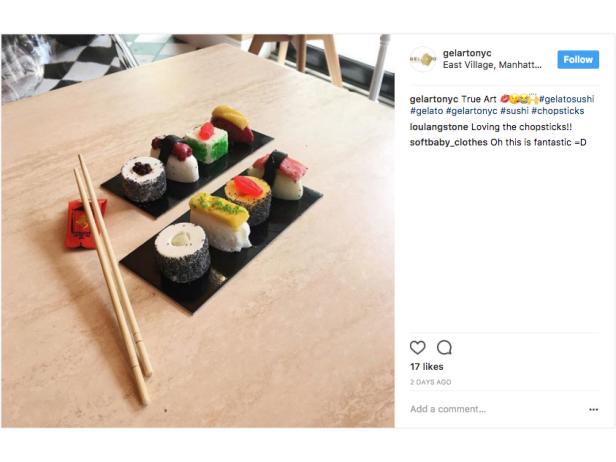 Nothing says summer whimsy like gelato in the shape of pieces of nigiri. ...