Between gift wrapping and meal prepping, entertaining and party hopping, where is the average human supposed to find the time to fit in cookie baking? This year, ease up on your holiday prep (and on your oven) with simpler, no-bake cookies that'll disappear from the cookie swap just as quickly as any baked ones.
Loaded up with cocoa powder, old-fashioned rolled oats and peanut butter, Katie Lee's No-Bake "Cow Pile" Cookies are chewy, chocolatey and super-simple to make, thanks to a simple "batter" that just sits at room temp until the cookies firm up.
To make an addictive, giftworthy cookie, look to your favorite box of buttery crackers to make shortcut No-Bake Chocolate-Peanut Butter Cookies. Sandwich two crackers with peanut butter as the filling, then coat in melted chocolate, decorate with sprinkles and refrigerate until they harden.
Melt buttery toffee bits together with chocolate to build the base for Nancy Fuller's Chocolate Toffee No-Bake Cookies. Sprinkled with extra toffee bits, they become crunchy, holiday-worthy morsels that'll sweep the prizes at the cookie swap competition year after year.
While these Peanut Butter-Chocolate No-Bake Cookies take just minutes of real work, most of your time will be spent waiting for the mixture to harden into rich, nutty and chocolatey morsels.
There is so much to love about these texture-rich Peanut Butter No-Bake Cookies with Oats and Flax Seeds. In addition to what's in the name, these oven-free morsels get their goodness from golden raisins, shredded coconut and crunchy flax seeds.
Devour: Unique Savory Cookies to Throw a Curveball in Your Holiday Cookie Swap
A Mind "Full" Mom: Oatmeal Cookies: One Dough Four Ways
The Fed Up Foodie: Cinnamon Kissed Cocoa Cup Cookies
Creative Culinary: Peanut Butter and Butterscotch Haystacks
Healthy Eats: 7 Light and Easy Holiday Cookies for Your Upcoming Swap
Taste with the Eyes: Foie Gras with Sweet and Salty Palmier Cookies, Passionfruit, Pistachios
The Wimpy Vegetarian: Pennsylvania Dutch Spice & Currant Christmas Cookies
The Mom 100: Simple Sugar Cookies
More posts from Allison Milam.
Similar Posts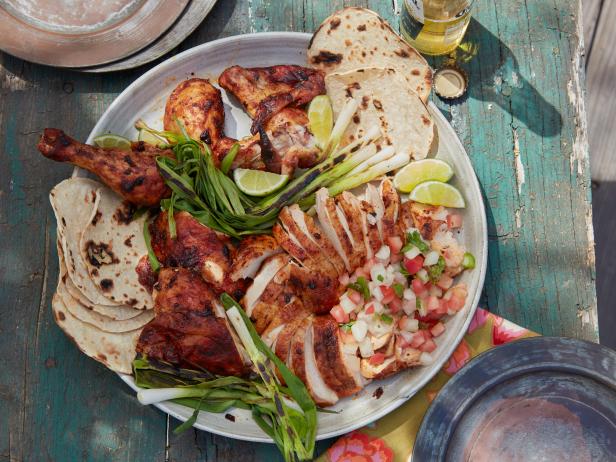 A little preparation means you can enjoy cookouts as much as your guests....