Some people like receiving gifts. Others? They'd be quite pleased with one thing and one thing only: cheese — lots and lots of cheese. When family and friends converge at your place this holiday season, these are the cheesy appetizers you should greet them with.
Think of Melissa d'Arabian's Bacon Ranch Cream Cheese Wellington (pictured above) as a cross between baked Brie en croute and a cream cheese log. After covering a bar of cream cheese in ranch dressing, chopped bacon and green onions, wrap it up in store-bought puff pastry and bake. It's a flaky, oozing appetizer that's elegant enough for entertaining, but the bacon and ranch flavors mean kids will love it too.
Ree Drummond's Tortellini Skewers are like individual pasta salads served on sticks. They take about 10 minutes to make, and they deliver lots of Christmasy color.
Some people deck the halls by hanging festive wreaths on their front doors, but we prefer slicing into this cheesy lookalike. Morph sausage- and pepperoni-filled pizza dough into a festive Pizza Wreath, topped with a golden-brown bow.
Cheery Christmas cookies aren't the only holiday treats that are better shaped with a cookie cutter. Liven up Giada De Laurentiis' Antipasti de Salumi by arranging it with slices of cheese shaped like stars, Christmas trees and more.
Ina Garten's elegant Herb Coeur a La Creme appetizer may look so perfect that guests will think it just had to be store-bought, but that's actually far from the case. In fact, her herb-packed cheese spread is easy to assemble at home, and it takes just 15 minutes from start to finish.
Check out more holiday appetizer recipes from our friends of #FallFest:
Devour: Spread Holiday Cheer with These Cheesy Appetizers
The Lemon Bowl: Baba Ganoush Recipe
The Wimpy Vegetarian: Miso Mashed Potato Stuffed Mushrooms
The Mom 100: Crispy Baked Sweet Potato Fries
A Mind "Full" Mom: Christmas Tree Deviled Eggs
The Fed Up Foodie: Italian Cheesy Bites
Healthy Eats: 7 Lighter Ways to Kick Off Your Holiday Meal
Taste with the Eyes: Holiday Entertaining: Oysters with Caviar
Swing Eats: Turkey Bacon Wrapped Dates with Cheese, Marcona Almonds, and Herbs
Creative Culinary: Pecan, Pineapple and Gorgonzola Cheese Ball with Dried Cranberries
More posts from Allison Milam.
Similar Posts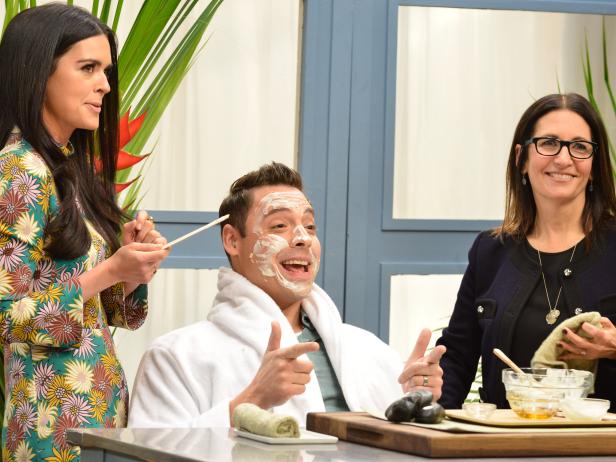 You don't have to travel somewhere exotic to make the most of your time off....