By Patty Lee
It's been a heated election season, with no shortage of debates, speeches and campaign revelations, and the race to the White House has had everyone talking — including the country's chefs and bartenders, who are taking politics into the kitchen. From burgers to ice cream to cocktails, check out the creative election-themed specials that bars and restaurants across the country are whipping up.
Hillary and Trump Burgers at Good Stuff Eatery, Washington, D.C.
Chef Spike Mendelsohn's burger joint is holding its own election, pitting two nominee-inspired items against one another. In the running: the "Hillary," topped with Muenster cheese, arugula, spicy caramelized onions and balsamic ketchup, versus the "Trump," featuring Swiss cheese, mushrooms, crispy onions and lemon-truffle mayo.
Trick Dog for President at Trick Dog, San Francisco
For its eighth campaign — er, menu — the award-winning Mission District bar went with a political theme, crafting drinks named after historic slogans. A dozen cocktails make up the list (printed, of course, on an Old Glory background), including Morning in America (Absolut vodka, Tempus Fugit Kina, grapefruit, vanilla, marjoram and lime) and Acid & Amnesty (Tequila Ocho Plata, Campari, tomato water, Ceylon tea and lime).
Spicy Hot Chocolate and Vanilla Cherry Coke Doughnuts at Astro Doughnuts & Fried Chicken, Washington, D.C.
The candidates' favorite foods served as inspiration for the limited-edition doughnuts available November 1 to 8. A chocolate cake round topped with chipotle-chocolate glaze represents Clinton's love of cocoa and chiles, while a cherry-filled yeast doughnut finished with a cherry-cola icing nods to Trump's preferred sweets — cherry-vanilla ice cream and Diet Coke.
Build Your Own Taco Platter at Playa Betty's, New York City
Show off your patriotic side on Election Day with the BYO special at this beachy California-meets-Mexico eatery. Choose from red, white and blue tortillas and fill them up with chicken, beef or baby shrimp, plus all the usual taco fixins. Bring your "I Voted" sticker and get a complimentary frozen Paloma shot.
Unfinished Business and The Best Word at Bar Dupont, Washington, D.C.
The Dupont Circle Hotel's swanky lounge is dealing out two presidential sips: the rye-based Unfinished Business, inspired by Clinton, and The Best Word, a chartreuse-and-gin ode to Trump.
Make America Orange Again and Madam President at Ample Hills Creamery, New York City
Brooklyn's popular ice cream shop is blazing a trail to the White House with what it knows best: dessert. Putting a whimsical spin on an otherwise heated election, Ample Hills launched Make America Orange Again, a marshmallow-Creamsicle ice cream mixed with brownie bricks, and Madam President, a chile-infused chocolate pint studded with chocolate chip cookies (made using Clinton's own cookie recipe). A portion of the proceeds goes to a good cause: Michelle Obama's Let Girls Learn initiative.
Clinton's Pickwick's Oliveburger and Trump's Buttered Toast Crispy Fishwich at the Watergate Hotel, Washington, D.C.
The Watergate Hotel reopened this election season with a presidential sandwich lineup. To support Clinton, order the Wagyu beef sliders topped with pimento-stuffed green olives; to back Trump, request the tempura-battered whitefish slathered in Old Bay remoulade. Seeking a bipartisan snack? There's the "Winner Takes All" brownie sundae finished with a scoop of whiskey ice cream.
#YUGE Maple Pumpkin Cinnamon Bun at Quality Eats, New York City
True to its name, this brunch special is over-the-top in every way: its hefty size and multiple toppings (maple-and-brown sugar glaze, coffee icing, almond streusel and candied pecans), its its mash-up composition (croissant dough rolled with pumpkin spice filling) and its finishing element, a bowl of whipped cream cheese frosting.
The Donald and The Hillary at MAK Restaurant, Chicago
Starting November 1, diners can cast their votes for the nominees by placing orders for The Donald, braised pork stir-fried with cabbage, peppers and hoisin sauce, or The Hillary, fried chicken or shrimp tossed in a sweet-and-sour sauce with broccoli.
Polling for Cocktails at Omni Hotels, Multiple Locations
The boozy ballot at select Omni hotels and resorts features three Republican-, three Democratic- and one Independent-themed cocktails. Each concoction boasts a cheeky name, like the Ruby Red Pence (grapefruit vodka, elderflower liqueur and cranberry juice), Sugar Kaine Smash (bourbon, club soda and fresh mint) and POTUS Punch (vodka, grenadine, orange and lemon juices, and muddled blackberries).
Election Wing Menu at Dinosaur Bar-B-Que, Multiple Locations
Come Election Day, diners will have the option to order the BBQ specialist's pit-smoked wings by party affiliation. Choose from "right wings" or "left wings," or eschew politics altogether with the F*ckitbuckit, a mixed assortment of 6 or 13.
More posts from Guest Blogger.
Similar Posts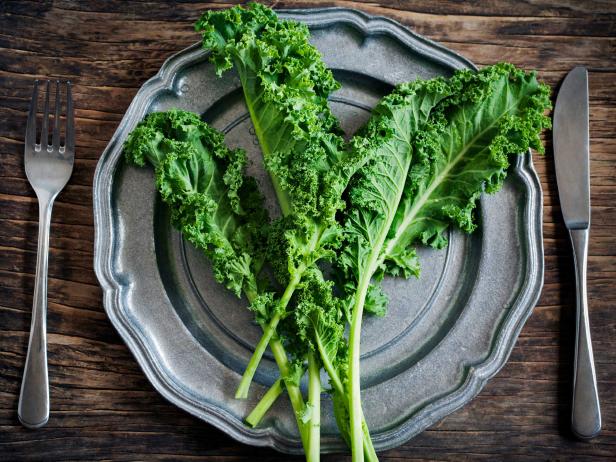 Nothing says "I dig you" like flowers, except maybe … kale?...