You aren't the only one who'll be all dressed up for Halloween on the 31st. No, it turns out the food on your plate will be dressed for the occasion too. As you're putting the final touches on your costume creation, pick from our fleet of spooky, creepy and Halloween-y food creations that look just like real things.
Anyone with a brain will be celebrating Halloween on Saturday, but not everyone will be doing it with an extra edible brain in tow. Learn how to make an edible sushi brain here, made with an avocado-cream cheese core, rice and a smoked salmon exterior.
For those whose preferred method of travel is by broomstick, create an edible centerpiece that tips its hat to the witch in all of us. This real-deal Witch's Hat, gold buckle and all, is made out of colorful crispy treats.
These bloodshot Deviled Ham Eyeball Sandwiches are sure to stare right back at you.
Consider this the only time creepy, crawly spiders are actually cute too. Maybe that's because we know Food Network Kitchen's brand-new Spooky Peanut Butter Spider Cookies won't be crawling anywhere with those legs.
Go beyond the toothy, grinning jack-o'-lantern sitting on your stoop with a remake that you'll actually want to eat: this Pumpkin Cutout Pie.
For more Halloween tricks and treats, check out these recipes from our friends of #FallFest:
A Mind "Full" Mom: Mini Pumpkin Pie Cookies
Creative Culinary: Halloween Mummy Cupcakes with Espresso Chocolate Cake and Vanilla Buttercream
In Jennie's Kitchen: Twix Bar Brownies
Devour: 5 Horror and Sci-Fi TV Show-Themed Halloween Bites
The Mom 100: Mummy Cupcakes
Foodtastic Mom: Bourbon Bacon Pumpkin Seeds
Elephants and the Coconut Trees: Mini White Pumpkin Milk Fudge with Dry fruit Filling
Healthy Eats: 6 Lightened-Up Sweets for a Healthier Halloween
Taste with the Eyes: Three Truly Gruesome But Tasty Halloween Recipes
Mom Loves Baking: Pumpkin Cupcakes
Swing Eats: Spooky Halloween Buckeyes
Pinch My Salt: Double Chocolate Pumpkin Cupcakes
Fairburn It Off: Trick or Treat? 3 Healthy Treats to Enjoy This Halloween!
More posts from Allison Milam.
Similar Posts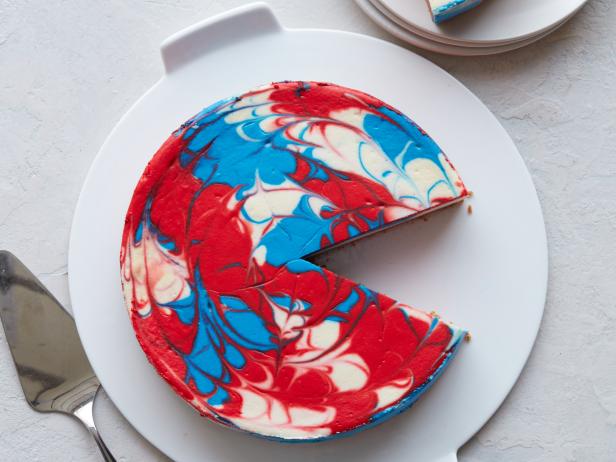 This week, our social feeds were inundated with red, white and blue....