Let's face it: Homemade pies are a labor of love. Between getting the dough just right, choosing the right filling, rolling out the dough, blind baking the crust and finally crafting a pretty top crust, making pie from scratch requires some serious effort … and a few tricks. These clever gadgets will help you bake the perfect pie and enjoy the entire delicious process from start to finish.
Sure, you can spend time painstakingly cutting and weaving a pretty latticework pie crust. Or, you can simply lay a single sheet of dough over the oh-so-handy Lattice Piecrust Cutter ($20; pictured above) and use a rolling pin to press the dough into the pattern. Voila: near-effortless pie perfection.
The Stoneware Pie Dish Set ($60) is a trio of timeless beaded, scalloped and fluted-rim pie plates that are essential for the novice and the pro baker alike.
Festoon your pie tops with autumn-themed cutouts like cute pumpkins, leaves and acorns with the Ultimate Fall Piecrust Cutter Set ($23). Use a few pastry cutouts to adorn the edge of a pie, cut peekaboo designs from a single sheet of dough, or create an allover effect by layering fall shapes all over the top of a pie for an elaborate-looking crust that's easy to pull off.
A good rolling pin is one of the most-essential tools for making any number of pastries, but that doesn't mean it has to look utilitarian. The Brentanella Rolling Pin ($22) is so pretty you'll want to give it pride of place in your kitchen … even if you haven't turned on your oven in weeks.
There's nothing sadder than when a gorgeous, freshly baked pie takes a few dings en route to a picnic, dinner party or Thanksgiving dinner. Allow yours to travel in style tucked safely inside this sturdy yet lightweight Pine Wood Pie Box ($60) with a sliding top and a sweet laser-cut design.
A pie shield is a great way to prevent a delicate crust from cooking (and burning) more quickly than the rest of the pie. This One-Piece Adjustable Pie Shield ($9) is made from FDA food-safe silicone, and adjusts to different sizes of pie plates.
The Bakewell Pie Server's ($20) wood handle and lacy design make it look like a family heirloom, but it will only set you back 20 bills.
Instead of handling individual, beadlike pie weights when blind baking crusts, try this clever Dual-Use Silicone Pie Trivet and Weight ($8). Use it as a pie weight during baking, then as a trivet when your dish comes out of the oven.
Photos courtesy of the vendors
More posts from Elizabeth Brownfield.
Similar Posts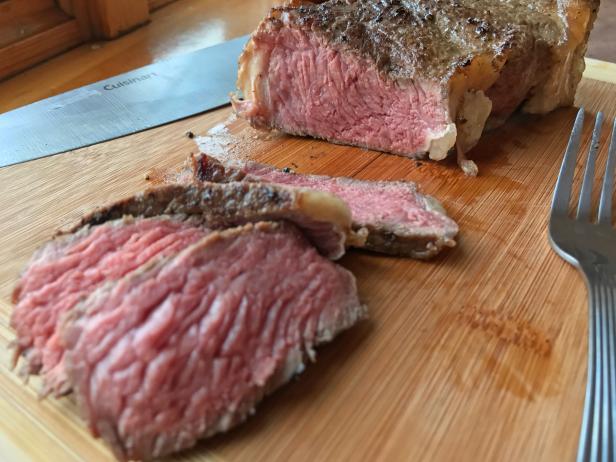 Hear from one Food Network staffer about her experience with a sous vide machine....