Apple season is officially here. And whether you make a trip to the orchards to pick your own, peruse the pretty piles of fruit at your local farmers market or simply head to your usual grocery store, today's apple options seem endless. While that variety is welcome, it can also be overwhelming. When it comes time to bake a pie, hand-churn applesauce that would make Grandma proud or simply grab a fresh, juicy fruit to snack on, you can never quite remember which variety is best for that occasion. Here, we share our list of favorite varieties for baking, saucing, snacking and freezing, along with our most-quintessential apple recipes.
Fresh/Snacking
Gala
Honeycrisp
Cameo
Jonathan
Empire
Fuji
Cortland
Macoun
Applesauce
McIntosh
Jonathan
Braeburn
Golden Delicious
Cortland
Rome
Jonagold
Lodi
Pies & Other Baking
Granny Smith
Crispin
Cortland
Jonagold
Melrose
Golden Delicious
Winesap
Freezing
Baldwin
Ida Red
Northern Spy
Crispin
Quintessential Fall Apple Recipes
Perfect Caramel Apples
Apple Pie
Apple Crisp
Apple Chips
Apple Cider Doughnuts
French Apple Tarts
Spiked Apple Cider Cocktails
Apple Stuffed Pork Loin Roast
More posts from Elizabeth Brownfield.
Similar Posts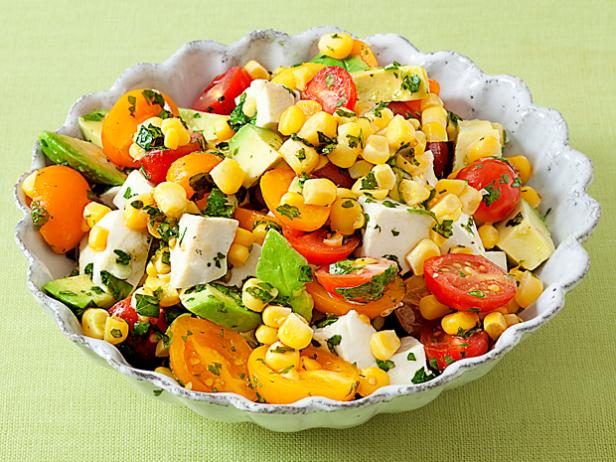 When it's too hot to cook, look no further than these tomato-focused recipes....