When you crank the lid off a can of pumpkin, the next logical step is to bake its contents into a pumpkin pie, right? Maybe so, but we believe that this creamy ingredient has so much more to offer. Load up on our most-creative ways to put canned pumpkin to use in dishes beyond good old pumpkin pie.
If a tub of hummus is your go-to office snack or party app, just wait until you try Food Network Kitchen's newly developed Spicy Pumpkin Dip. The already-smooth pumpkin puree unites with blended chickpeas for a creamy spiced dip best scooped up with pita chips.
Blending velvety ingredients like avocado into smoothies is all the rage, so imagine the results when you do the same with pumpkin puree. With a dose of low-fat yogurt and a glug of apple cider vinegar, our Pumpkin-Ginger Smoothie is a welcome change from the rich pumpkin desserts that fall is filled with.
Robert Irvine's comforting lasagna comes with a layer of — you guessed it! — pumpkin puree. Featured in Food Network Magazine, this savory Pumpkin Lasagna comes with all of the tomato sauce and cheese that you'd expect, plus one whole cup of pumpkin puree.
Topped with pumpkin cream and thickened with pure pumpkin from a can, Food Network Magazine's warming Pork-and-Pumpkin Chili is a super-seasonal way to break from your typical chili routine.
Pumpkin pie may typically be enjoyed by the slice, but this after-dinner dessert Pumpkin Dip is a whole lot more fun. Scooped up with gingersnap cookies, it tastes so much like pumpkin pie that you might forgo baking a full-blown pie all season.
In the same vein, Food Network Kitchen's brand-new Pumpkin Crumble has all of the warming, seasonal elements of classic pumpkin pie, without the laborious process of pie baking. Think of it as one of the simplest ways to satisfy a pumpkin-pie craving — without even making a crust.
For more pumpkin recipes, check out these recipes from our friends of #FallFest:
The Lemon Bowl: Healthy Pumpkin Bread
Foodtastic Mom: Pumpkin Shepherd's Pie
Creative Culinary: Pumpkin Spice Muffins with Molasses Walnut Crumble
Dishin & Dishes: Overnight Pumpkin French Toast
The Mom 100: Pasta Shells with Pumpkin in a Creamy, Cheesy Sauce
Devour: Give 'Em Pumpkin to Talk About with 4 Instagram-Ready Desserts
The Fed Up Foodie: Pumpkin Gnocchi Soup
A Mind "Full" Mom: 5 Must-Try Pumpkin Recipes That Are Not Pie
Elephants and the Coconut Trees: Eggless Pumpkin Pie
Taste with the Eyes: Fabulous Fall Dessert: Pumpkin Ricotta Wonton Ravioli
Mom Loves Baking: Pumpkin Chocolate Swirl Bundt Cake
Pinch My Salt: Buttermilk Pumpkin Spice Bread
Swing Eats: Pumpkin Whoopie Pies with Molasses Marshmallows (GF)
Hey Grill Hey: How to Grill Pumpkin
In Jennie's Kitchen: No Bake Pumpkin Cream Pie
More posts from Allison Milam.
Similar Posts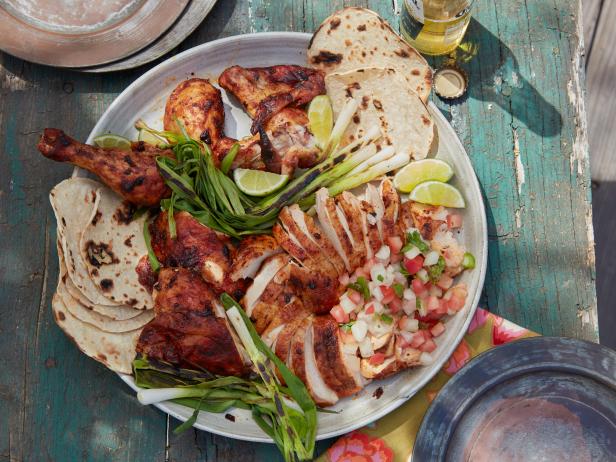 A little preparation means you can enjoy cookouts as much as your guests....