To truly get the most out of every season, you need to start with a plan. So when you're putting pumpkin picking, hay rides and sweater shopping on your fall to-do list, don't forget to pencil in some kitchen time too. These recipes will instantly get you in the autumn spirit.
Healthy Pumpkin Oatmeal Bake (above)
You simply can't get in a season's worth of pumpkin eating unless you start first thing in the morning. This satisfying recipe is nutritious and can serve a crowd.
Deep Dish Apple Pie
Ina Garten's granddaddy of an apple pie is exactly the recipe to reach for when you've brought way too many apples home from the orchard.
Baked Apples
Or, if you've already indulged in one too many apple cider doughnuts, skip the pie dough and bake your apples naked. Well, almost naked — Alex Guarnaschelli's recipe features a warming, rum-spiked glaze.
Grilled Maple-Glazed Acorn Squash
If you're a year-round griller, undeterred by crisper temps outside, try these smoky squash "ribs" as a dinner side. Their hearty autumn texture and summery barbecue flavor marries two of the adjacent seasons' best qualities.
Cranberry-Clementine Mulled Sangria
This recipe takes the spicy warmth of mulled wine and chills it down with fresh fruit for a party drink that's both cozy and refreshing.
Pumpkin Spice Latte
Think your favorite coffee shop does it best? Our homemade PSL recipe stands up to any $4 grande cup, and it means you can enjoy the fall drink literally on-demand.
Bacon-Glazed Brussels Sprouts
Serve this addicting appetizer to guests with caution: Once you make these deeply savory, meaty-meets-earthy bites, your friends will demand them at every other get-together you throw (not that that's a bad thing, of course).

Sweet Cornbread
This slightly sticky, almost cakelike dish is a delightful dessert when served with fruit and whipped cream. Prefer your cornbread with cheese, spice or herbs? Here are seven more ways to make this classic fall dish.
More posts from Lauren Piro.
Similar Posts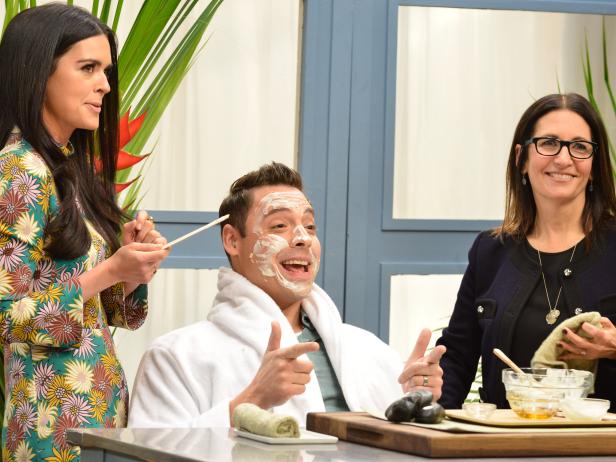 You don't have to travel somewhere exotic to make the most of your time off....