Remember the feeling of arriving for your first day of the new school year sporting freshly sharpened pencils and a gleaming new lunchbox? It's back-to-school season, which means the new wave of portable lunch options is here. But why should the kiddos have all the fun? Sure, these cute options are kid-approved, but their bright colors and clever designs will make grownups' lunches "aldesko" more cheerful too.
You probably never imagined you and your kids would fight over a lunchbox, but Takenaka's candy-colored bento boxes are colorful and sleek enough to appeal to both the kindergarten crowd and the 9-to-5 set. The Expanded Double Bento Box (pictured above, $36) comes with a built-in fork, a removable partition to separate foods and an elastic band to keep all the components together.
Built's Gourmet Getaway Lunch Tote ($20) was made to go the distance. The durable neoprene fabric stands up to all kinds of lunchroom shenanigans and commuting abuse: Just toss it into the laundry to remove any grime or food schmutz.
As our Mason jar meal recipes prove, salads look so much more enticing when all that gorgeous veg is layered in clear, old-fashioned canning jars. Aladdin's Classic Mason Salad Jar ($13) offers the same old-school aesthetic, but with a couple of modern improvements: Lightweight plastic (instead of heavy glass) makes lunch much easier to tote to the office, and a container built into the lid eliminates the risk of a soggy salad by keeping your vinaigrette separate until you're ready to dress those greens.
Say "so long" to disposable plastic bags: Lunchskins' reusable Sandwich Bags ($8) are the perfect fit for whatever combo of ingredients you can think to put between two pieces of bread. Plus, they come in a bunch of adorable designs, are certified food-safe and can be thrown straight into the dishwasher.
Milkdot's roomy Stöh Lunch Tote ($27) has plenty of room to stow juice boxes, sandwiches, snacks and fruit. The simple design and magnetic closure make this tote easy for even the littlest hands, and if you toss in an ice pack, the insulation will keep food cold for a full six hours.
Forget those heavy, bulky brown-bag methods. The Ultrathin Lunchbook Set ($15) houses three food compartments in one slender, lightweight box. Slide it into the insulated carrying case that has a top handle and a side pocket with a two-sided fork/spoon combo; the whole thing easily fits into a backpack or commuter bag.
More posts from Elizabeth Brownfield.
Similar Posts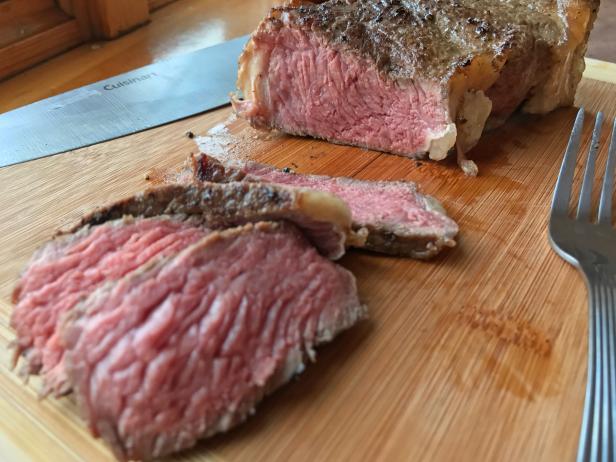 Hear from one Food Network staffer about her experience with a sous vide machine....