The words "summer" and "corn" just go together. And there's good reason for that. Fresh summer corn is a true emblem of this warm-weather season, when your time is best spent nibbling it right off the cob in all of its char-marked glory. Before it's too late, run down the line of our best corn recipes, each raking in 5-star ratings from our corn-loving fans.
A flash of cooking, a punch of vinegar and a scattering of red onion and fresh basil are all it takes to elevate summer's bounty to the glory that is Ina Garten's Fresh Corn Salad, a dish worthy of more than 200 reviews and a 5-star rating.
What's the secret to perfectly grilled corn on the cob? Bobby Flay's husk-on, soak-first technique guarantees perfectly grilled ears every time. Serve his Perfectly Grilled Corn on the Cob up with two homemade butters: one flavored with herbs, and another with garlic and spices.
Scattered with kernels of fresh, sweet corn, Ree Drummond's easy Corn and Cheese Chowder gets major comfort points from a creamy foundation of Monterey and pepper Jack cheeses, plus smoky bacon.
After employing his husk-on, soak-first technique yet again, Bobby gives grilled ears a little zestiness with his recipe for Grilled Corn on the Cob with Garlic Butter, Fresh Lime and Cotija Cheese.
Turning the oven on might sound sacrilegious in the heat of summer, but we're going for it in the name of Tyler Florence's Oven-Roasted Corn on the Cob. He roasts husk-on corn directly on the oven rack for a simple, one-ingredient side dish winner.
Fix a pasta dish woven with the flavors of summer, and do it even on a weeknight. Two ears' worth of fresh corn slid off the cob, juicy grape tomatoes and scallions come together as a super-quick sauce for Food Network Magazine's Pappardelle with Corn.
Sunny Anderson's Baked Corn Pudding may call for frozen corn, but times like these call for the fresh stuff. Load up the kernels with cheddar, jalapeno and eggs, then give the casserole a topping of Parmesan and breadcrumbs before baking until golden.
Check out more corn recipes from our friends of #SummerSoiree:
The Lemon Bowl: Pesto Pasta Salad with Green Beans and Corn
Homemade Delish: Sweet Corn Ice Cream
The Mom 100: Chicken Bacon Corn Chowder
Devour: Fire Up the Grill for a Mexican Grilled Corn Fiesta
Feed Me Phoebe: Sweet and Spicy Gluten-Free Corn Pasta with Ricotta and Chives
Creative Culinary: Grilled Corn Salsa with Poblano Chiles, Cilantro and Honey
TasteBook: Esquites (Mexican-Style Corn Salad)
Elephants and the Coconut Trees: Corn, Pluot and Grape Salad
Napa Farmhouse 1885: A Cornucopia of Corn Recipes For Summer
Healthy Eats: 7 Summer Salads That Put a New Spin on Corn
In Jennie's Kitchen: Easy Homemade Creamed Corn
Taste With the Eyes: Carnitas, Polenta, Fresh Corn, Pumpkin Seed Pesto, Avocado
More posts from Allison Milam.
Similar Posts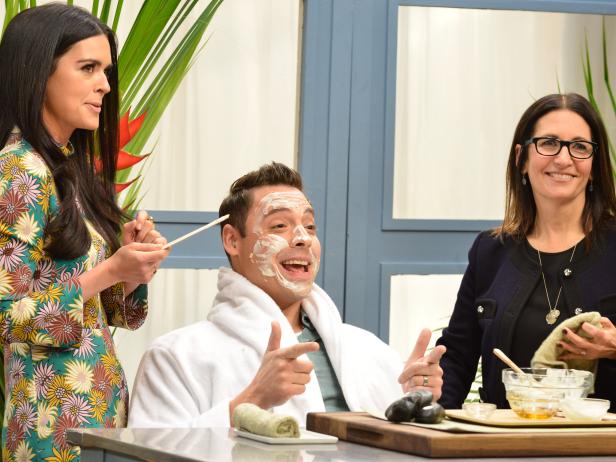 You don't have to travel somewhere exotic to make the most of your time off....