3 of a Kind checks out three places across the country to try something cool, new and delicious.
Similar to the way chocolate ganache becomes fudge, tahini — the ground sesame-seed butter that's the creamy-nutty base for hummus — becomes halvah, a fudgelike confection sweetened with simple syrup and perfumed with orange blossom water or rose water. You can eat it plain, but in the hands of chefs it's being incorporated into inventive desserts and frothy coffee drinks.
Warm Chocolate Babka and Halva Ice Cream at Shaya, New Orleans
At the James Beard Foundation Award-winning restaurant Shaya, Chef Alon Shaya has created his own brand of modern Israeli cuisine by imbuing classic dishes and flavors with a modern touch. Take the Warm Chocolate Babka paired with halvah ice cream. Every day, Pastry Chef Erin Higgins rolls, twists and bakes sweet braided babka loaves — filled with over a pound each of 70% Valrhona dark chocolate and butter — until dark and golden. Warm slices are served atop a swirl of dark chocolate fudge and halvah sauce, then topped with halvah ice cream (made by local gelato company La Davina) and a sprinkle of poppy seeds. "Chocolate and halvah go together like the American favorite of chocolate and peanut butter," Higgins explains.
Halva Crème Brûlée at Bar Bolonat, New York City
At her modern Israeli restaurant Bar Bolonat, Chef Einat Admony highlights traditional Israeli ingredients, with a unique twist. Admony explains, "There are a lot of tahini desserts, but I never saw tahini creme brulee. It can be heavy and rich, so I wanted to do something lighter, but still sweet." Creamy tahini is incorporated into the vanilla-cream-sugar custard base, slowly tempered with egg yolks in a cast-iron ramekin and baked in a gentle water bath before getting the torch treatment and a garnish of shredded halvah. The crackly caramelized-sugar shell gives way to luscious custard redolent of sesame with just the right hit of sweet nuttiness, and the strands of halvah dissolve on your tongue, helping halvah live up to its nickname of "Persian cotton candy."
Choco-Halva Latte at Phoenicia Specialty Foods, Houston
"We call the Choco-Halva Latte the marriage of chocolate goodness with [the] creamy, nutty flavor of sesame halvah," Ann-Marie Tcholakian says. It makes sense that such a dreamy concoction would originate in an international foods market with Armenian-Lebanese roots, but it all happened on a whim. Moments before the opening of one of the family-run Houston-area locations, Tcholakian's dad suggested making a drink pairing halvah and chocolate. One of the baristas created the latte on the spot by infusing plain halvah (a crumbly Greek or Lebanese variety works best) into a fresh shot of espresso, straining and pouring it into a cup with dark chocolate sauce, folding in frothy steamed milk and then garnishing it with more crumbled halvah.
Photos courtesy of Graham Blackall, Bar Bolonat and Phoenicia Specialty Foods
More posts from Layla Khoury-Hanold.
Similar Posts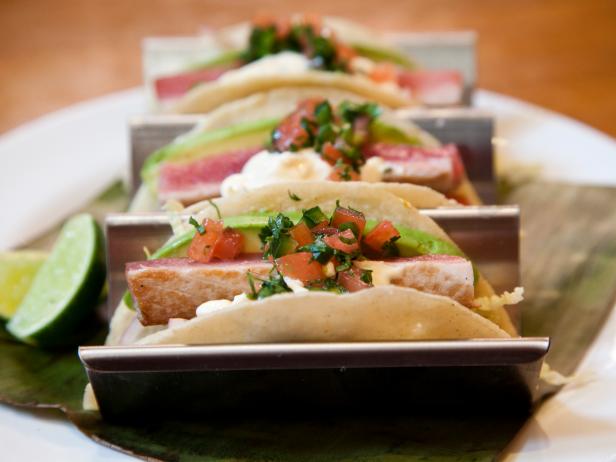 Hip spots are shaking up Magic City's Mexican-food scene with bold fillings and housemade tortillas....