Sacre bleu! Zut alors! Insert any other French expression of surprise you may be able to come up with here. The French — longtime high-culinary-standard upholders and slow meal eaters — are now consuming unpretentious fast-food staples like burgers and pizza at an astounding pace.
The French are currently second only to Americans when it comes to pizza eating, scarfing down a cumulative 819 million pizzas in 2015, up 10 million from the record-setting amount of 'za they ate in 2014, according to a recent report by food consultancy Gira Conseil.
"The French have really taken over and adopted the pizza," Gira Conseil's head honcho, Bernard Boutboul, told Forbes.com.
They also ate 1.19 billion hamburgers in 2015, an 11 percent increase from 2014, the researchers found. At the same time, the consumption of the French sandwich staple le jambon beurre (ham on a buttered baguette) declined — to 1.23 billion sandwiches eaten in 2015.
Nowadays, 75 percent of all French restaurants include a hamburger on their menus — and it is the best-selling item at 80 percent of these restaurants, according to the report.
In France today, "burger mania is unstoppable," Boutboul told the Telegraph. "If it goes on like this, then one can assume that within two years sales of the jambon beurre and burger will be neck and neck."
Photo courtesy of iStock
More posts from Amy Reiter.
Similar Posts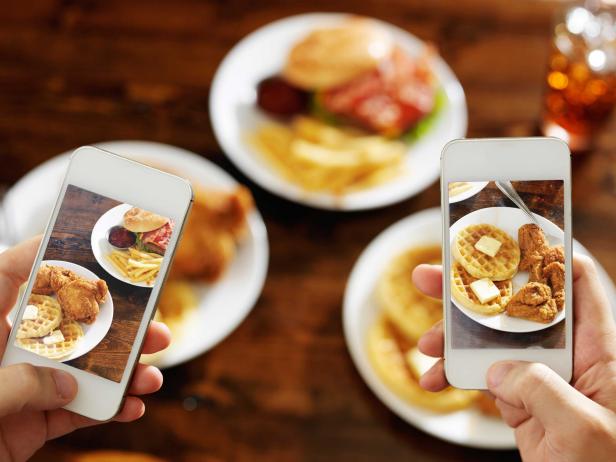 Artificial intelligence can now help you get the recipe for a dish just by uploading a photo of it....