Take it from the chefs in Food Network Kitchen: When it comes to salad, "Layered is the new chopped." And when it comes to building a satisfying bowl of greens, it's all about keeping you interested in what's on your plate — or, in this case, what's in the bowl. Think beyond lettuce and dressing — but don't lose sight of them — and add bright pops of colorful ingredients, add-ins with plenty of texture, and a mix of fruit and vegetables. To keep the visual appeal in play, try layering all of the ingredients to show off each one's distinct look.
Stacked with a whopping seven ingredients, not including the Dijon-laced vinaigrette, Food Network Kitchen's Winter Layered Salad with Beets and Brussels Sprouts offers the best in seasonal fare, including juicy pink grapefruits, as well as hearty pearled barley to keep you full. "We love the tender-chewy barley, but it can be swapped out for your favorite whole grain, like brown rice or quinoa," the chefs in Food Network Kitchen note. They add, however, "Don't skip the walnuts — the toasty-nutty little guys are our favorite part."
You can build this entree-worthy salad a couple of ways. Create a single large salad and toss it with the dressing before serving, or portion it out into four take-and-go jars; these packable vessels make for easy, enjoyable desk lunches. "To achieve pretty, defined layers, be sure to layer more on the sides," the Food Network Kitchen chefs note. "It's OK if there isn't enough of an ingredient to fill the middle."
Get the Recipe: Winter Layered Salad with Beets and Brussels Sprouts
Meatless Monday, an international movement, encourages people everywhere to cut meat one day a week for personal and planetary health. Browse more Meatless Monday recipes.
More posts from Maria Russo.
Similar Posts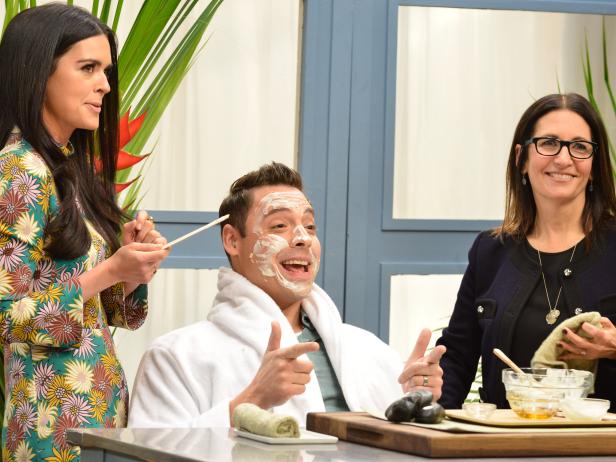 You don't have to travel somewhere exotic to make the most of your time off....