There was a time, not that long ago, when chewing-gum flavor choices were relatively limited: You had your mints and your cinnamons, your bubble-gum flavor and your catchall tutti-frutti.
Of course, one look at the vast and varied gum display at your local drugstore today makes it clear that those humble days are long gone.
Further evidence: Project 7, a California-based specialty gum company that partners with nonprofits to give back in "7 areas of need," has introduced a new line of "gourmet gum" — Build a Flavor — that allows the chewer to create different flavors by combining sticks of gum.
For instance, Key Lime Pie packages feature 12 sticks of Key lime flavor-gum and 12 sticks of cream pie-flavor gum. You can mix them to create the taste of Key lime pie, in whatever ratio you choose (2:1, 1:2 …), or you can chew each flavor individually.
"The idea is to let people be creative and get multiple flavors out of one pack," Project 7 CEO Tyler Merrick recently told the industry site Confectionery News.
Other flavors in the line, which is now available in Target stores nationwide and expanding into other retail outlets soon, include S'mores ("toasted mallow" and '"choco graham") and Cookie Dough Yo (cookie dough and vanilla ice cream). Half and Half (sweet tea and lemonade) and Strawberry Margarita (presumably self-explanatory) flavors are coming soon.
"At the core, it's fun and makes gum like a food experience and not just a habitual breath freshening device," Merrick said.
Now, that's something to chew on.
Photo courtesy of @project7
More posts from Amy Reiter.
Similar Posts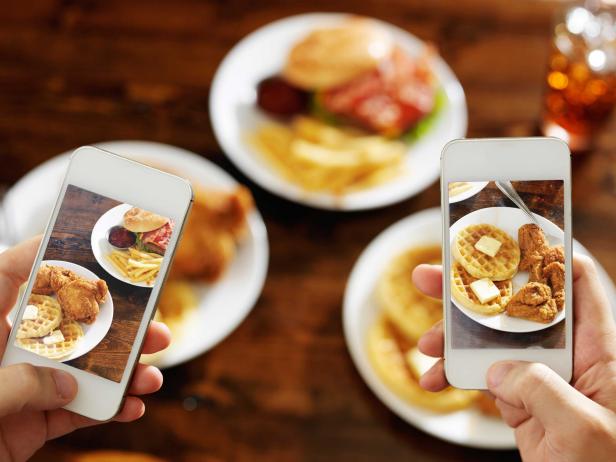 Artificial intelligence can now help you get the recipe for a dish just by uploading a photo of it....