If you're doing it right, you aren't confining your pizza intake to dinner alone. We've got five satisfying breakfast pizzas that change the game (no cold pizza leftovers here!), so you don't even have to wait for your delivery person to start his or her shift to get your fix. Down them as your first meal of the day, or eat breakfast for dinner. Either way you do it, you'll be winning at this whole life thing from your very first meal of the day.
You won't go hungry if you follow Ree Drummond's lead. Her Breakfast Pizza, featured in Food Network Magazine, involves zesty homemade salsa, thick-cut peppered bacon, bell peppers, shredded hash browns and mozzarella cheese. Right before putting it into the oven, she cracks fresh eggs onto the pizza, and then bakes it all until the eggs are set and soft.
Broccoli and cheddar are a winning combo in soups, omelets and more, so it's no surprise that Food Network Kitchen's Broccoli-Cheddar Breakfast Pizza makes for a crowd-pleasing slice. With a healthy dose of broccoli and cheese (and thick-cut bacon) on board, it's a hearty breakfast that is just begging for a dash of hot sauce.
We get it: You don't want to share your breakfast. And we don't either. Thankfully, what these individual Breakfast Pizzas lack in size, they make up for in toppings. Each one is loaded up with ricotta, provolone, sun-dried tomatoes, bacon and eggs.
Not every breakfast pizza has to come with eggs and bacon. Giada De Laurentiis dreamed up a sweet alternative with her indulgent Breakfast Pizza, which comes topped with creamy mascarpone, cinnamon, sugar and fresh mixed berries.
This Grilled Breakfast Pizza with Sausage Gravy has all the comforting goodness of a classic Southern breakfast.
Get more pizza recipes from our friends:
Feed Me Phoebe: Easy Mexican Breakfast Pizzas with Avocado
Creative Culinary: Pear, Gorgonzola and Hazelnut Pizza with Mixed Green
The Lemon Bowl: 5-Ingredient Chicken Pesto Pizza with Sun-Dried Tomatoes
Homemade Delish: Superb Pizza
Daisy at Home: Pizza Panini
Healthy Eats: 5 Smarter Ways to Eat Pizza at Home
Napa Farmhouse 1885: Six Pizza Recipes For Your Academy Awards Party
In Jennie's Kitchen: Best Pizza Recipes
Taste with the Eyes: Pretty Smoked Salmon Pizza with Chive Blossoms
More posts from Allison Milam.
Similar Posts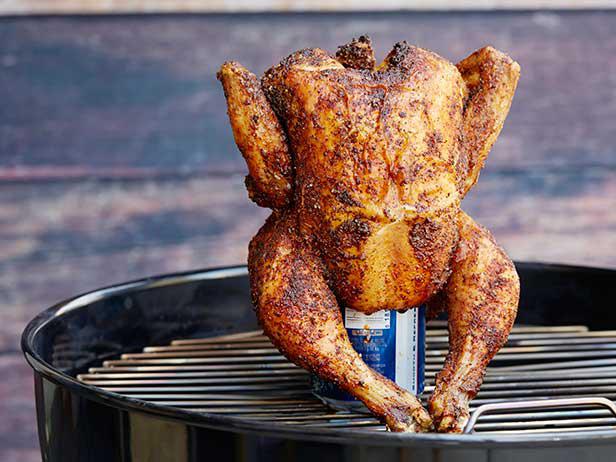 This clever grilling technique is easy enough to perfect even on your first try making it....